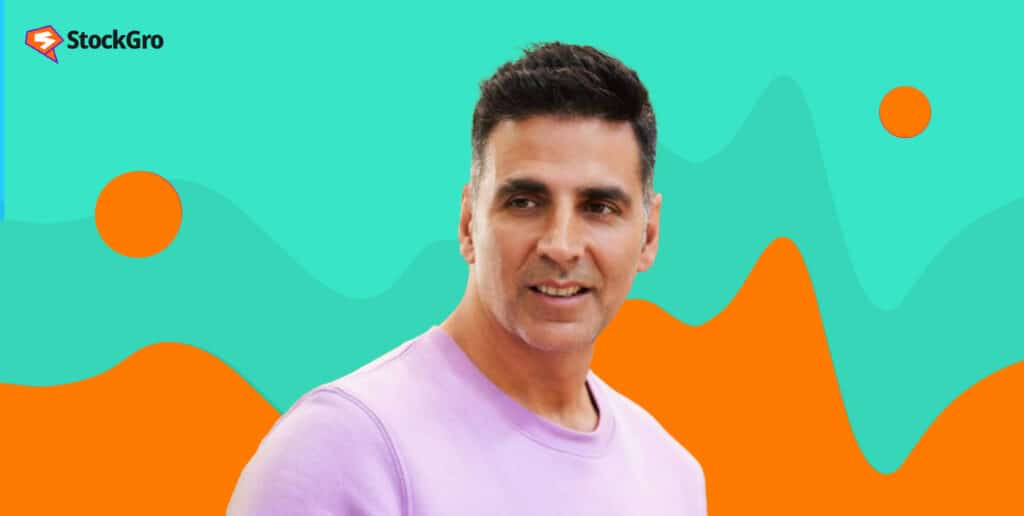 In the realm of Bollywood, where star power often seems predetermined by lineage or connections, there emerges an exceptional talent who has carved a niche for himself with sheer dedication, versatility, and an unyielding work ethic.
Akshay Kumar, fondly known as the "Khiladi" of Indian cinema, stands as a testament to the power of determination and self-made success. In an industry where the "Khans" have long held sway, Kumar's journey from being an outsider to becoming Bollywood's most bankable actor is nothing short of inspirational.
Full name:
Rajiv Hari Om Bhatia
Place of birth:
Amritsar, Punjab, India
DOB:
September 1967 (age 55)
Relative:
Twinkle Khanna (Wife)
Dimple Khanna (Mother-in-law) Rajesh Khanna (Father-in-law)
Movie fees:
₹100-110 crore (Including Profit sharing)
Net worth:
Rs. 2660 Crore
Personal investments
₹100 crore
Real estate:
– Sea-facing duplex in Juhu, Mumbai 
– Luxurious apartment worth Rs 7.8 crore in Khar West  
– Four more apartments in Mumbai
– Multiple real-estate properties in India and abroad 
From kitchen to king:
Akshay Kumar's journey began not with a silver spoon but with dreams and aspirations as vast as the horizon. Born Rajiv Hari Om Bhatia on September 9, 1967, in Punjab, Kumar's upbringing wasn't one of privilege.
Before films, he worked as a waiter, chef and even a martial arts teacher. Unlike some of his contemporaries who came from established film families, Kumar had no godfather to usher him into the glitzy world of Bollywood. He entered the industry with the aspiration to make a mark through his talent alone. 
Kumar's initial years in the industry were marked by struggle and perseverance. He began his career as a model and made his acting debut in the film "Saugandh" (1991).
Throughout the 90s, though nepotism wasn't an issue, he had tough competition with the 3 Khans doing consistently well and their growing popularity, not to mention the king of 90s and hero no. 1 at the time – Govinda.
Other contemporaries like Sunil Shetty, Ajay Devgan and Sunny Deol, too had made their own mark in the industry. However, it was the "Khiladi" series that truly catapulted him into the limelight. 
The 'Khiladi' movies, characterised by their action-packed narratives, showcased Kumar's physical prowess and earned him a fan following. But he didn't stop there. The actor delved into various genres, from comedy to drama, showcasing his remarkable versatility.
You may also like: Rajinikanth: The living legend of Indian cinema
The Bankable star:
What sets Akshay Kumar apart is not just his ability to play diverse roles but his knack for delivering box office hits consistently. In an industry where fortunes can fluctuate with every release, Kumar's filmography boasts a string of successful movies that resonate with audiences of all ages.
His choices reflect his astute understanding of the audience's pulse and an unwavering commitment to quality. 
From thought-provoking films like "Toilet: Ek Prem Katha" (2017) to the heartwarming "Pad Man" (2018), Kumar has embraced socially relevant themes and used his star power to shed light on important issues.
His commitment to meaningful cinema hasn't gone unnoticed, and his films often spark conversations that extend beyond the silver screen. 
He's been very smart in picking his roles and stories. He is the only Indian actor who has over 25 movies that have grossed over Rs. 100 Crores worldwide, of which 10 movies have made more than Rs. 200 crores.
Akshay Kumar was awarded "Padma Shri" in 2009 and National Film Award as the best actor in 2017 for the movie "Rustom".
| | | | |
| --- | --- | --- | --- |
| Movie name | Release date | Worldwide box office collection (in crores) | Verdict |
| Sooryavanshi | 05 Nov 2021 | 196 | Super-Hit |
| Good Newwz | 27 Dec 2019 | 205.14 | Super-Hit |
| Housefull 4 | 25 Oct 2019 | 194.60 | Hit |
| Mission Mangal | 15 Aug 2019 | 202.98 | Super-Hit |
| Kesari | 21 Mar 2019 | 154.41 | Hit |
| Pad Man | 09 Feb 2018 | 81.82 | Average |
| Toilet – Ek Prem Katha | 11 Aug 2017 | 134.22 | Semi-Hit |
| Rustom | 12 Aug 2016 | 127.49 | Hit |
| Housefull 3 | 03 Jun 2016 | 109.14 | Hit |
Being fit and fab
Beyond his acting prowess and box office success, Kumar's fitness and discipline have become a talking point in the industry and beyond. His dedication to maintaining a healthy lifestyle, which includes a rigorous workout regimen and disciplined dietary habits, has earned him admiration from fans and peers alike.
Kumar's journey from being a chef in Bangkok to becoming one of the fittest actors in Bollywood is a tale of hard work, determination, and a relentless pursuit of excellence.
Akshay Kumar's businesses and net worth
Mr Khiladi's success story isn't just a tale of personal accomplishment; it's a testament to the changing dynamics of the film industry. He has managed to break through the stereotypes that often surround outsiders in Bollywood.
Kumar's ascent has showcased that the door to stardom is not exclusively reserved for those with a filmy lineage.
With a keen eye for opportunities, Kumar has invested in a diverse range of sectors, ranging from fitness and health to technology. His foray into businesses reflects his strategic mindset and willingness to take calculated risks.
One notable venture is his stake in the Indian Super League (ISL) football team, FC Pune City, which emphasises his interest in sports and nurturing talent. 
Investments
Kumar's dedication to health and fitness also extends to his entrepreneurial endeavours. He co-owns the brand 'StayFit', which focuses on providing affordable fitness equipment for households across India.
His investment in GOQii, a fitness technology start-up, further underscores his commitment to promoting well-being through innovation.
His entrepreneurial journey also extends to the realm of education. Kumar's investment in the online education platform 'Unacademy' showcases his belief in the power of digital learning and his commitment to shaping young minds.
By successfully balancing his acting career and business ventures, Akshay Kumar embodies the modern-age polymath, showcasing that success isn't confined to a single domain.
Also Read: Mukesh Ambani net worth: Bio, Assets, industries and future vision
His strategic investments highlight his shrewd business acumen and his desire to contribute positively to various sectors of the Indian economy. Through his diversified ventures, Kumar's legacy extends beyond his on-screen performances, solidifying his status as a truly remarkable actor-entrepreneur.
That's not all, he owns properties worth millions of dollars all over the world and even abroad. His personal car collection will definitely make anyone envious. One of the most expensive rides in his car collection is the Phantom VII.
The base model of this car in India comes for Rs 9.50 crore. He has a Harley Davidson V-Rod in his bike collection. Akshay Kumar has a total of 11 luxury cars. The car brands include Mercedes-Benz, Bentley, Honda Crv, and Porsche. Also, he is a big lover of bikes and owns a few big brands of bikes. 
Conclusion:
Akshay Kumar's rise from a small-town boy with big dreams to one of India's most celebrated actors is an inspirational saga.
His determination to forge his own path and his dedication to delivering meaningful cinema and maintaining peak physical fitness have earned him a place of honour in the hearts of millions.
As he continues to surprise and delight audiences with his diverse roles, Kumar stands tall as an embodiment of self-made success, redefining the meaning of stardom and proving that with talent and hard work, the sky's the limit.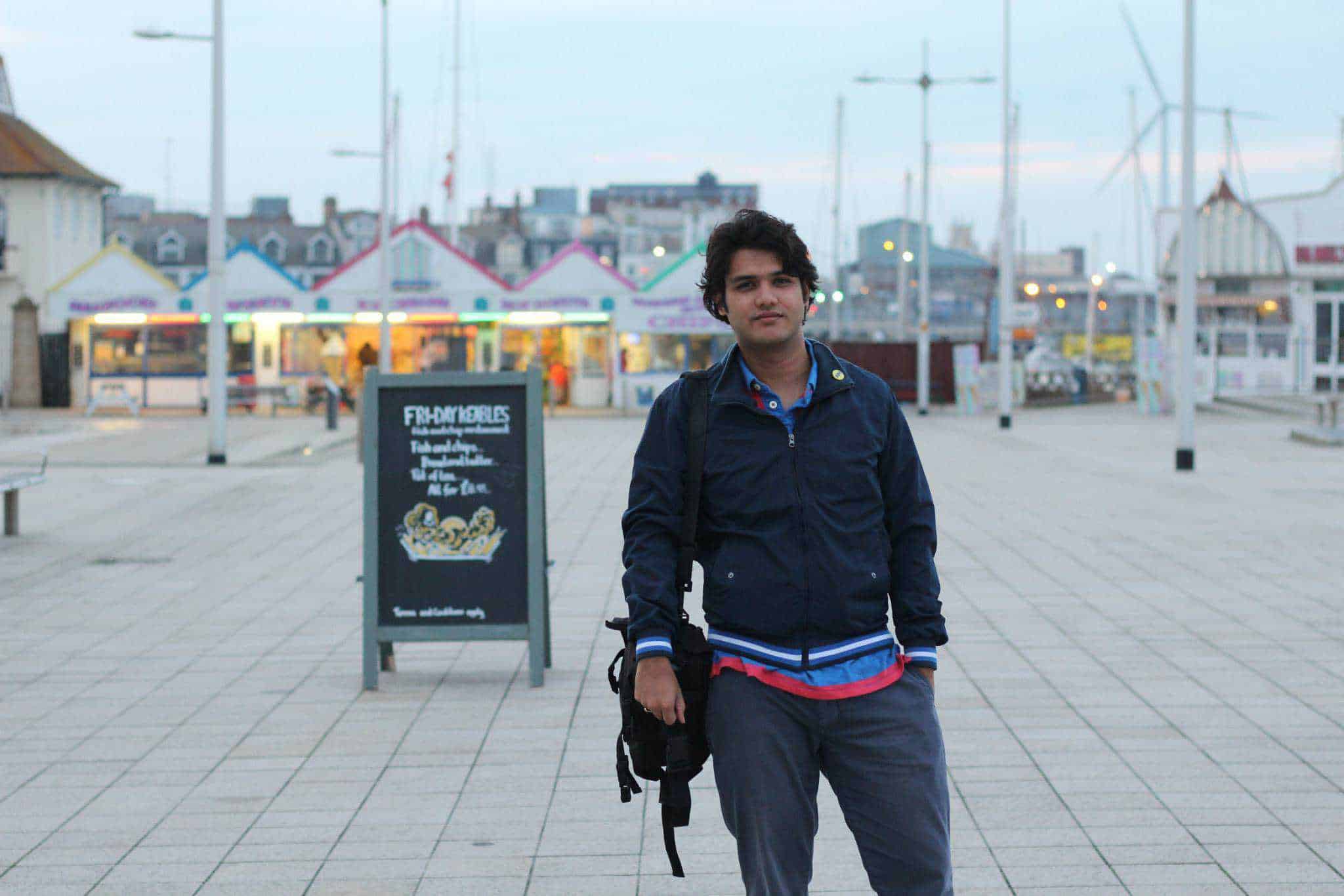 A copywriter by day, cine-connoisseur by night, fascinated by facts & figures of films, sports, finance. Most days strategizing startups' success. It's always lights, camera, business!