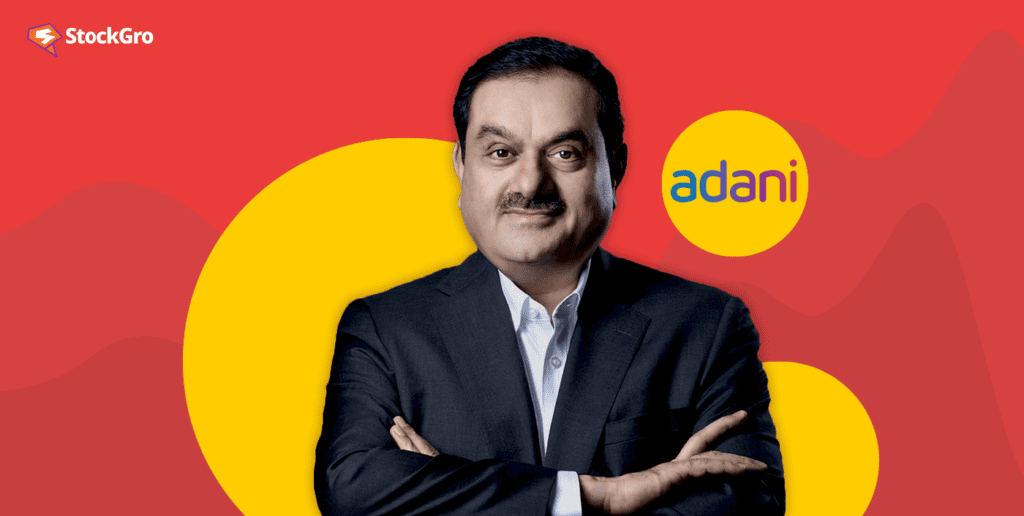 In a land of diverse dreams and boundless ambition, Gautam Adani's rise to prominence is nothing short of a rollercoaster ride. He's not just a name on the Forbes list of billionaires; he's a symbol of India's entrepreneurial spirit.
Adani is the second wealthiest family after the Ambani's, but unlike other billionaires, Adani didn't inherit his fortune from his father. Instead, he worked hard to change his fate. If you look at Gautam Adani's journey, it reveals his strong will, business acumen, and hard work. 
| | |
| --- | --- |
| Name | Gautam Adani |
| DOB | 24 June 1962 (age 61) |
| Education | Gujarat University (dropped out, 1978) |
| Occupation | Industrialist |
| Title | Founder and chairman of the Adani Group |
| Relatives | Spouse: Priti Adani Children: 2, including Karan Adani |
| Net worth | $54 billion |
| Source of Wealth | Infrastructure, commodities, Self Made |
The early days:
Adani's tale begins with humble beginnings. Born in 1962 in the bustling city of Ahmedabad, he embarked on a path that would eventually lead him to immense wealth.
But don't be fooled by his serious business demeanour; beneath that suave exterior lies a man with a flair for the unexpected.
From mundane to Mundra:
Adani's journey took him from the mundane to the extraordinary as his empire expanded. Mundra, a small coastal town in Gujarat, became the site of his most audacious venture – the Mundra Port.
It was here that Adani single-handedly transformed a sleepy fishing village into a bustling hub of economic activity. And yes, you guessed it, the memes had a field day with this one. Who would've thought that a port could generate such comic relief?
You may also like: The Khan of all Khans and the badshah of Bollywood
Gautam Adani: A timeline of success 
| | |
| --- | --- |
| 1962 | Born in a Gujarati-Jain family in Ahmedabad |
| 1978 | Dropped out of college, worked as a Diamond sorter in Mumbai |
| 1988 | Founded Adani Enterprises, the group's flagship commodities trader |
| 1993 | Secured the contract for privately running Mundra port |
| 1996 | Founded Adani Power, the largest private thermal power producer in India |
| 2023 | Today consistently ranks in the top 3 richest people in India |
Business and trading triumphs:
Adani's foray into the world of trading was marked by triumphs and tumults. From edible oil to coal, he dabbled in various industries, navigating through the complex landscape of commerce. And amidst all the ups and downs, he managed to keep his composure. Perhaps it's his secret stash of humour that helped him sail through the stormy seas of business.
Gautam Adani founded the Adani Group in 1988 and served as its Chairman. The company is based in Ahmedabad, Gujarat, India. It is a commodity trading business with the flagship of Adani Exports Limited. The diverse business of the Group includes energy, resources, logistics, real estate, financial services, agribusiness, defence, and aerospace.
He has a 66% stake in Adani Ports & SEZ Limited, a 73% stake in Adani Power, a 75% stake in Adani Enterprises, and a 75% stake in Adani Transmission Limited. The Group holds an annual revenue of about $13 billion, operating in 50 countries across 70 locations. 
Also Read: Virat Kohli: The iconic modern-day cricketer mastering the game of life
Adani stocks and sceptics
Certain legislators and market observers have expressed worries about the unclear ownership structures and limited analyst coverage for Adani Group companies.
Despite these concerns, the company's stocks have experienced significant surges, with some rising over 1,000% since 2020. Additionally, the valuations have reached 750 times earnings.
These impressive gains can be attributed to the tycoon's strategic focus on sectors that align with Prime Minister Narendra Modi's vision for achieving India's long-term objectives.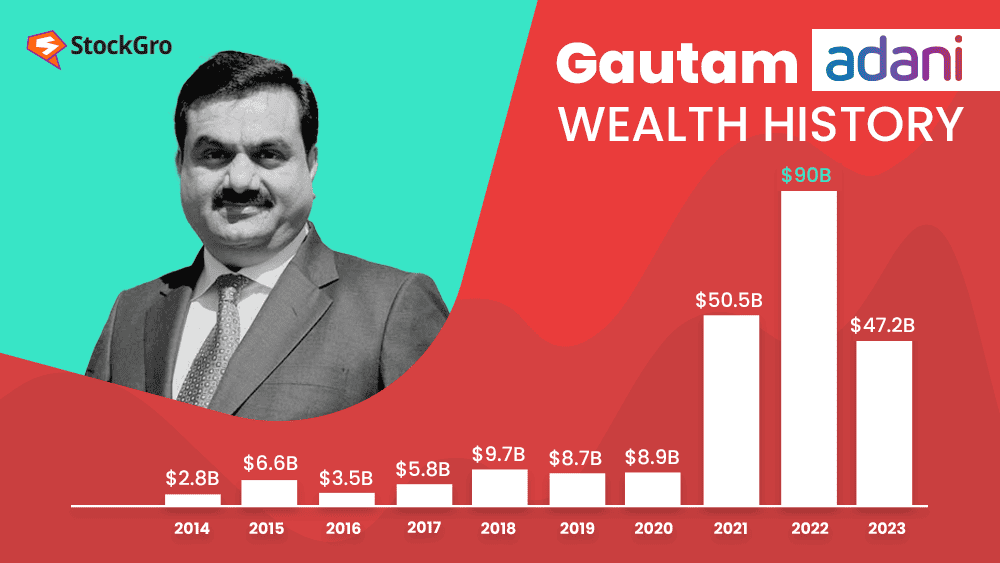 Adani Green goals:
In recent times, Adani has caught the attention of environmentalists due to his involvement in renewable energy projects. As he delves into solar and wind power, he's not only raking in the green moolah but also striving to make the world a greener place.
The airport avalanche:
If there's one thing Adani can't resist, it's airports. From Mumbai to Lucknow, his Adani Group has been on an acquisition spree, transforming the skies with their aviation ventures. 
The Adani aura:
It's impossible to deny the undeniable aura that surrounds Gautam Adani. His presence commands attention, and his business acumen is a force to be reckoned with. But let's not forget that behind every successful mogul, there's a person who eats, breathes, and laughs.
Also Read: The phenomenal Captain Cool: Unveiling the empire of MS Dhoni
Conclusion:
Gautam Adani's journey from a modest beginning to becoming one of India's wealthiest individuals is a testament to the indomitable spirit of entrepreneurship.
While his wealth and accomplishments may be the subject of awe, his relatability and ability to laugh at himself truly sets him apart. So, here's to Gautam Adani, the man who built an empire and gave us a reason to chuckle along the way. Cheers to the memes and the joy!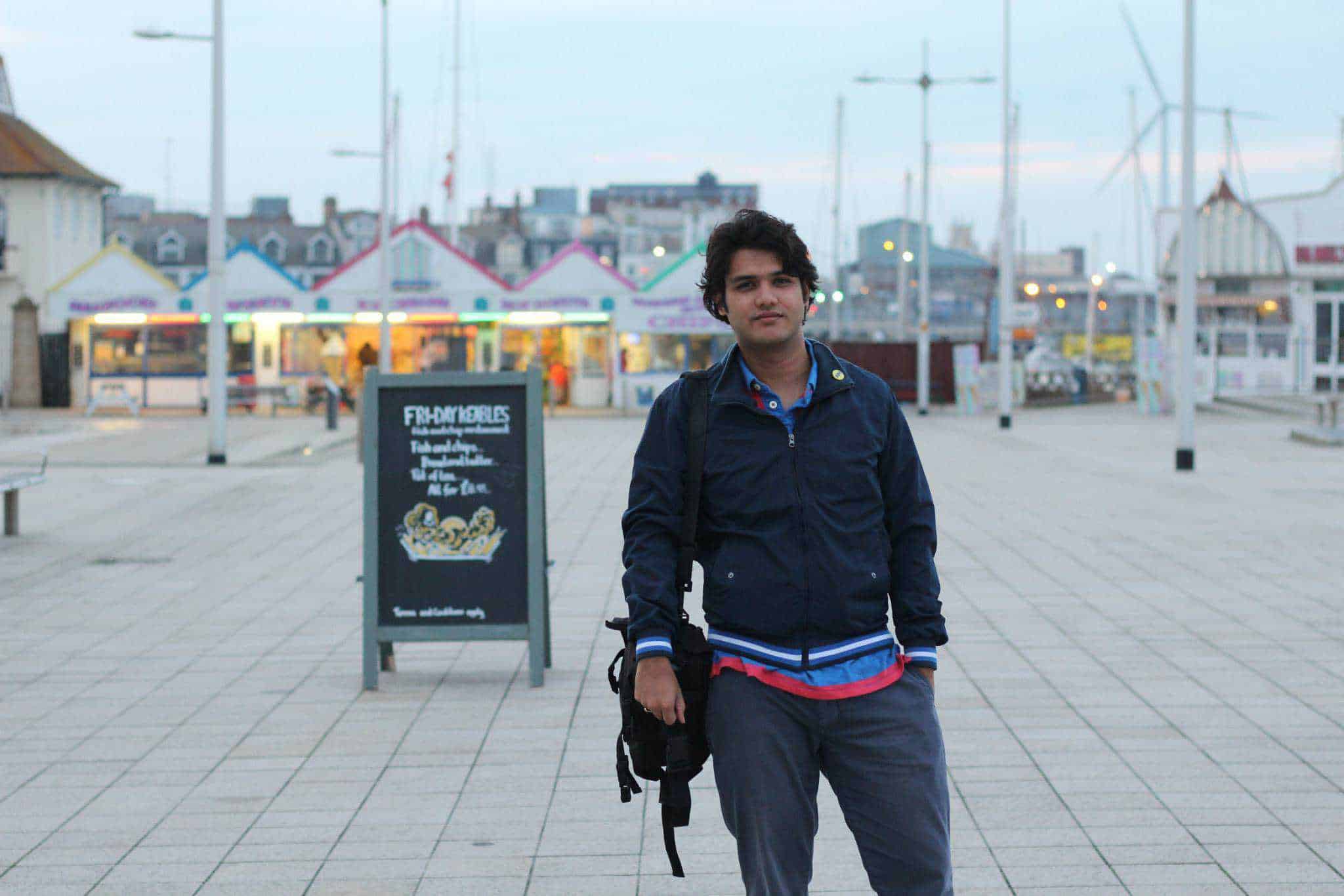 A copywriter by day, cine-connoisseur by night, fascinated by facts & figures of films, sports, finance. Most days strategizing startups' success. It's always lights, camera, business!