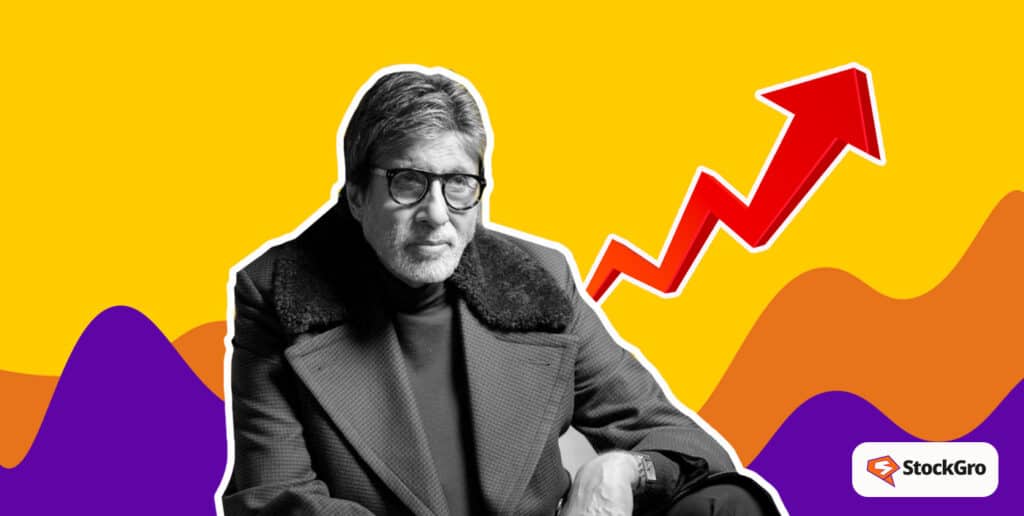 Amitabh Bachchan is one of the greatest actors of all time, and with all his blockbusters, one would never imagine him in death of anything. Yet, in 1999, he went broke. So, when did the situation improve? Amitabh Bachchan comeback – here's all you need to know.
When it comes to comebacks, no one does it better than the 'Shahenshah.'
Early days

In the early 1960s, Big B was working as a freight broker in Kolkata when he decided to pursue a career in acting. He moved to Mumbai and started looking for opportunities in the film industry.
During this time, he also auditioned for a job as a radio announcer at the AIR studio in Mumbai. His deep rich voice was initially deemed unsuitable for radio and was rejected for the opportunity.
But Big B did not give up and kept rehearsing for the role by reading newspapers and reciting poetry.
When did the golden era of Amitabh Bachchan begin?

In 1969, he got his first break in the film industry with the movie "Saat Hindustani." His performance was appreciated. But a few years later, Amitabh Bachchan's performance in "Zanjeer" (1973) became his breakthrough role and established him as a leading actor.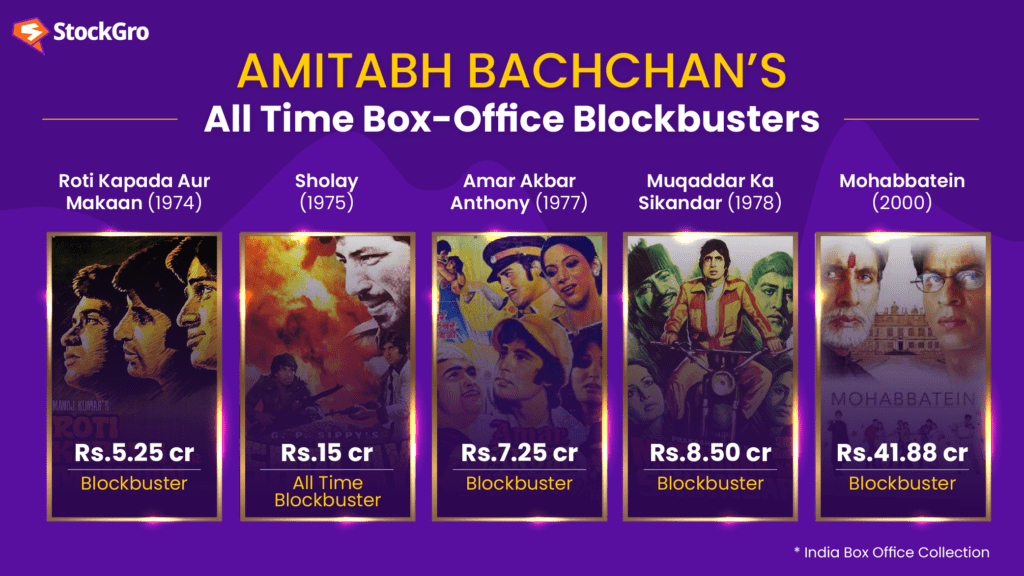 Setbacks and bankruptcy faced by Big B

He took a break from the industry between 1992 and 1996. During this break, Big B banked on his past success and started his own company called Amitabh Bachchan Corporation (ABCL) in 1995.
ABCL dabbled in film production, distribution, and event management. Initially, the company attained success with the production of a popular TV show, 'Dekh Bhai Dekh.'

But in 1996, ABCL took a significant risk by becoming the main sponsor of the Miss World Pageant, which was being held in India for the first time. While the rewards were high, the risk was even greater.
Read Also: India's neighbours are in economic trouble! How is India booming?
The event was met with controversy as many people did not consider it culturally appropriate for India. As a result, ABCL suffered significant financial losses. The films produced by ABCL flopped, and 'Mrityudata,' Bachchan's comeback film, also failed to revive his career.

Various legal issues added to a series of ill-timed events and led ABCL to bankruptcy. Moreover, ABCL's piling debt of over Rs. 90 crores left the Shahensha broke, and well-wishers advised him to declare bankruptcy. Had he done that, he would have been released from any debt obligations. But did he?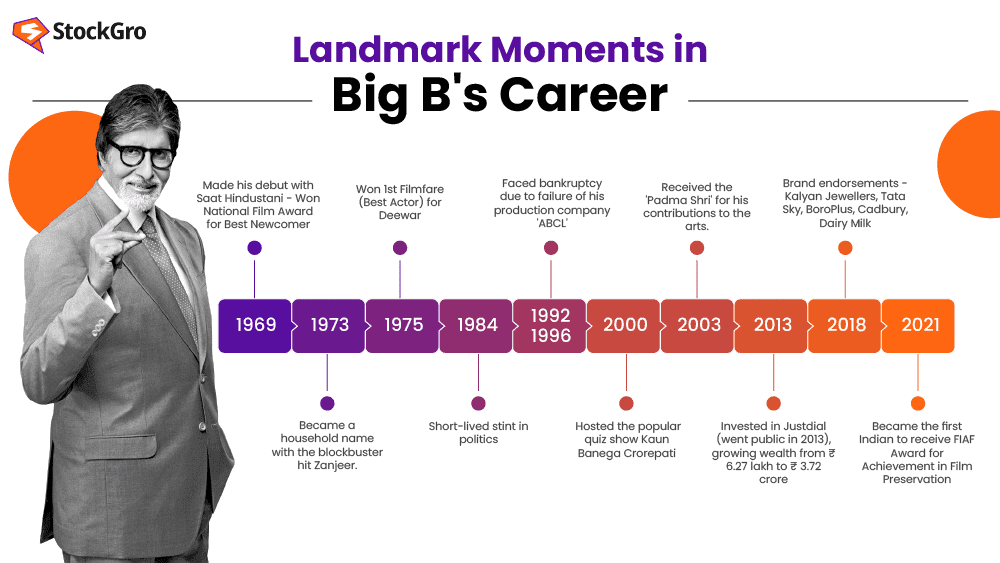 How did Amitabh Bachchan bounce back?

Refusing to declare bankruptcy, Bachchan instead reinvented himself and accepted supporting roles to pay off his debts. This decision proved to be a turning point in his career, as the blockbuster hit 'Mohabbatein' in 2000 opened doors to other successful films such as 'Kabhi Khushi Kabhi Gham' and 'Baghban.'
In the early 2000s, a game show KBC (Kaun Banega Crorepati), changed the course of Amitabh Bachchan's career. From the very first episode, the entire country was buzzing with excitement.

The excitement of a new question and the challenge of answering it through pure knowledge or informed guessing had families coming together, making dinner hours more special than ever.
Gradually, Bachchan worked hard to repay every penny he owed, upholding his legacy as one of the greatest actors in Bollywood. With KBC, his popularity also hit the roof and made him the highest-paid TV personality. And this marked the beginning chapter of Amitabh Bachchan comeback.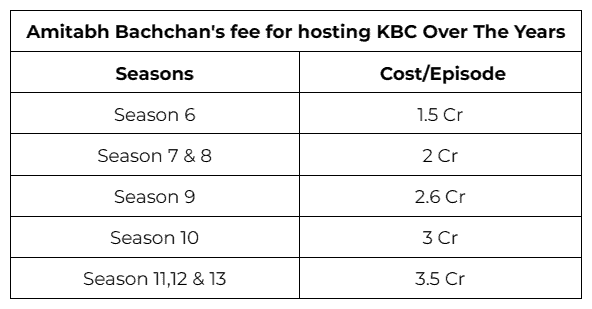 Amitabh Bachchan's investment portfolio

But wait, there's more – he is not just a Bollywood legend; he's also a savvy investor. Amitabh Bachchan proves it's never too late to learn from your financial mistakes and take calculated risks.

He is known for his investments in Justdial and DP Wires, resulting in some serious cash rolling in. Currently, he holds 332,800 shares of DP Wires, with a holding value of Rs. 12.1 Cr and a whopping stake of 2.45%.
According to media reports, Amitabh Bachchan was allotted 62,794 equity shares of JustDial in 2011 at face value of Rs. 10 per share. When JustDial went public in 2013, its shares were listed at Rs. 590 per share. Consequently, on the day of listing, he gained a staggering 5800% from his initial investment of Rs. 6.27 lakh.
Big B's endorsements and ownerships
Bachchan's net worth has grown incessantly ever since his comeback. Apart from investing in equity, he has also earned through sports team ownership and brand endorsements.
Sports Teams – Bachchan is the co-owner of two Indian Premier League (IPL) teams, Kolkata Knight Riders and Jaipur Pink Panthers. The Kolkata Knight Riders have won the IPL championship twice, in 2012 and 2014.

Brand Ambassadorships – Bachchan is the brand ambassador of many popular brands in India and abroad, including Dabur, Pepsi, Cadbury, ICICI Bank, and Gujarat Tourism.

Amitabh Bachchan is valued as a brand ambassador due to his unique statesmanship and maturity, unmatched by any other cricket or Bollywood celebrity. His iconic status lends credibility to the brands he endorses, making him a top choice for companies looking to project a trustworthy image.
Also Read: Amul vs Nandini: The battle of India's dairy giants
Amitabh Bachchan's impressive real estate portfolio deserves a section of its own.
One of their most notable properties is Jalsa, valued at a whopping ₹112 crore, according to a report in the Mid-Day. It's a beautiful bungalow where Amitabh Bachchan and his family live.
Prateeksha, located in Juhu, Mumbai, was the first bungalow that Amitabh Bachchan purchased. It holds a special place in his heart and reminds him of his journey from financial struggles to success.
Another bungalow, Janak, which means "Father" in Hindi, is the official Bachchan office.
And finally, there's Vatsa, which means "calf" in Hindi. Though smaller than the others, it's no less significant. The Times of India reports that it's leased out to Citibank India.
Bachchan's story is a testament that even in the face of adversity, one can turn their fortune around by embracing change and staying true to their talents.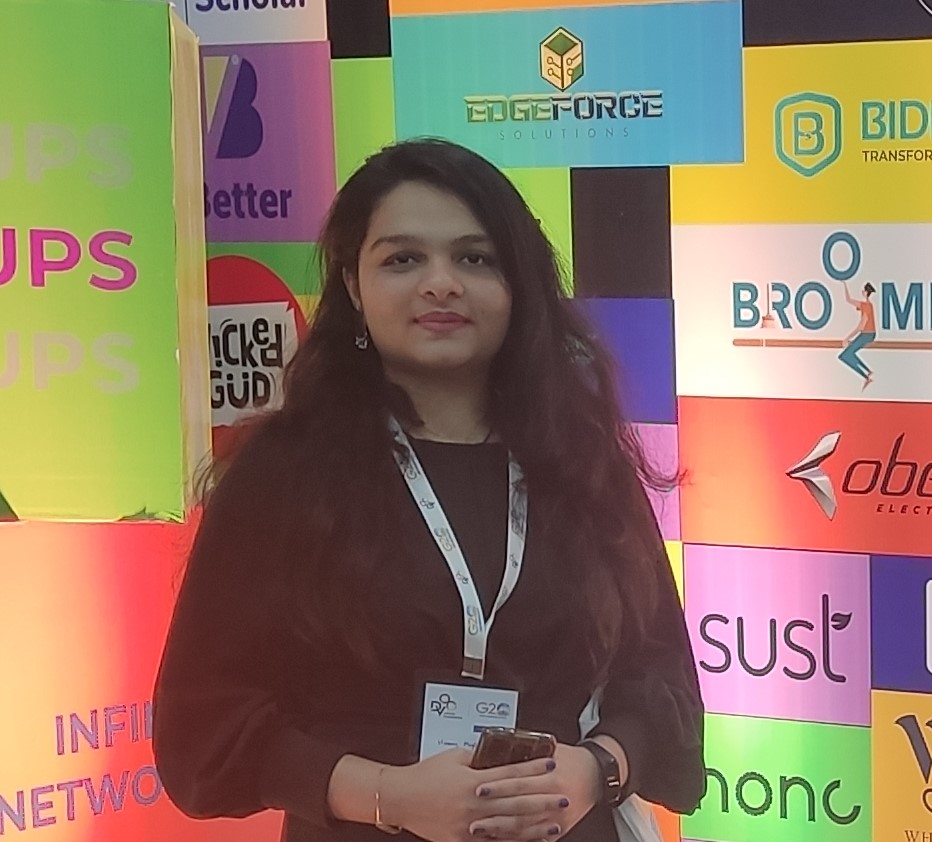 A curious mind, a love for writing, and a passion for all things finance – that's me in a nutshell. Whether I'm exploring the latest stock market trends or diving into the nitty-gritty of personal finance, marketing, and AI. I'm always on the hunt for the next big story.