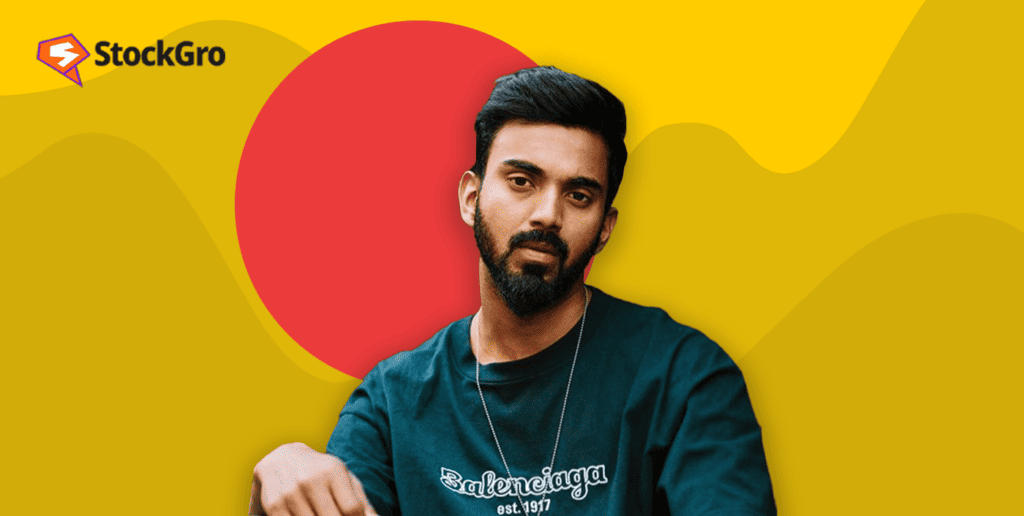 In the world of Indian cricket, where superstars often shine under the spotlight, KL Rahul has managed to carve his niche with a quiet but resounding brilliance. While not a flamboyant character, he has let his cricketing skills speak volumes, gradually establishing himself as one of India's most bankable players.
In this blog, we'll delve into the remarkable journey of KL Rahul, his career milestones, net worth, earnings, and endorsements.
Bio:
Name:
Kannur Lokesh Rahul
Place of Birth:
Bangalore, Karnataka, India
DOB:
18 April 1992 (age 31)
Relative:
Athiya Shetty (Wife)
Match fees BCCI Grade B Salary
ODI: Test:
T20:

₹3 crore ₹6 lakh ₹15 lakh ₹15 crore
Net worth:
₹99 crore
Properties:
House in Bangalore – ₹65 crore Luxury 4BHK apartment in Mumbai
Luxury assets:
Lamborghini, BMW, Mercedes, Aston Martin
Rising through the ranks
KL Rahul, whose full name is Kannur Lokesh Rahul, was born on April 18, 1992, in Mangalore, Karnataka. He ventured into cricket at an early age and quickly ascended through the ranks, representing his school and college teams.
His standout performances in youth and domestic cricket soon earned him a place in the Karnataka Ranji Trophy team.
Rahul's journey in domestic cricket was laden with runs, and his consistent performances in various formats began drawing attention. In the 2010 Under-19 World Cup, he was a standout performer for the Indian team, setting the stage for his future in international cricket.
You may also like: From pavement to pitches, and rags to riches
International debut, ups and downs
KL Rahul made his international debut for India in December 2014, playing against Australia in a Test match. Despite an impressive start, Rahul's international journey was marred by inconsistency, injuries, and positional changes.
From opening the innings to taking on various middle-order roles, his versatility was tested.
However, his relentless dedication to improving his game and mental toughness allowed him to weather the storms. The turning point in his career came during India's tour of the West Indies in 2016, where he scored a century in the second Test, asserting his position as a valuable asset in the Indian cricket team.
Milestone achievements
KL Rahul's journey in international cricket is dotted with significant milestones. He became the first Indian opener to score a century on debut in One Day Internationals (ODIs). His T20I century against England in 2018 made him one of the few Indian players to achieve the feat in all three formats.
In the Indian Premier League (IPL), Rahul's consistent performances for Kings XI Punjab (now Punjab Kings) caught the eye of franchises and fans alike. He was named the captain of the Punjab Kings for the 2020 season, adding leadership responsibilities to his repertoire.
Also Read: Ro-hit on the field and off the field!
The quiet accumulation of wealth
One aspect that truly stands out in KL Rahul's career is his ability to quietly accumulate wealth both on and off the field. His earnings from international cricket, IPL contracts, and brand endorsements have bolstered his financial standing.
As of the latest available data, KL Rahul's estimated net worth is around INR 99 crore. While this figure may vary over time, it is a testament to his success in the sport. A significant portion of his earnings comes from his contracts in the IPL, with his auction price reaching remarkable heights over the years.
Brand endorsements and off-field ventures
Apart from his cricketing prowess, KL Rahul has also made his presence felt in the world of brand endorsements. His image as a stylish and composed athlete has attracted endorsements from several reputable brands.
From sportswear to grooming products, Rahul's association with these brands has significantly contributed to his earnings.
Moreover, KL Rahul's foray into the fashion industry is well-documented. He has his fashion brand, 'KLR Edit,' which has garnered attention for its stylish and contemporary clothing lines.
This venture not only reflects his fashion-forward personality but also adds to his diverse portfolio of income sources.
Start up investments and brands owned by KL Rahul
KL is also a smart investor and entrepreneur. He's made strategic investments in startups, diversifying his portfolio beyond the cricket field.
Rahul's ventures not only showcase his financial acumen but also solidify his position as one of India's most astute cricketers off the field.
Startup investments
HyugaLife – Health and wellness products
XYXX Apparels – Apparel & Fashion
4CAST – Athlete Collective
Brands owned
Gully – Apparel brand
Launched his own line of clothing with Puma – 1der.
The path forward
As KL Rahul continues to shine in the world of cricket and beyond, his career trajectory serves as an inspiration to aspiring athletes. His ability to overcome challenges and adapt to different roles on the field demonstrates his resilience and determination.
In the coming years, KL Rahul is poised to further solidify his position as one of India's most bankable players. With the T20 World Cup and other international events on the horizon, fans can expect more exceptional performances from the silent superstar who prefers to let his bat do all the talking.
Also Read: Sachin Tendulkar – A master blaster on and off the field
KL Rahul's journey is a testament to the fact that success is often the result of dedication, hard work, and the ability to adapt to changing circumstances.
As he continues to evolve in his cricketing journey and expand his off-field ventures, KL Rahul's legacy in the world of Indian sports and business is only set to grow. The silent superstar is here to stay, and we can only look forward to witnessing more milestones and achievements in the future.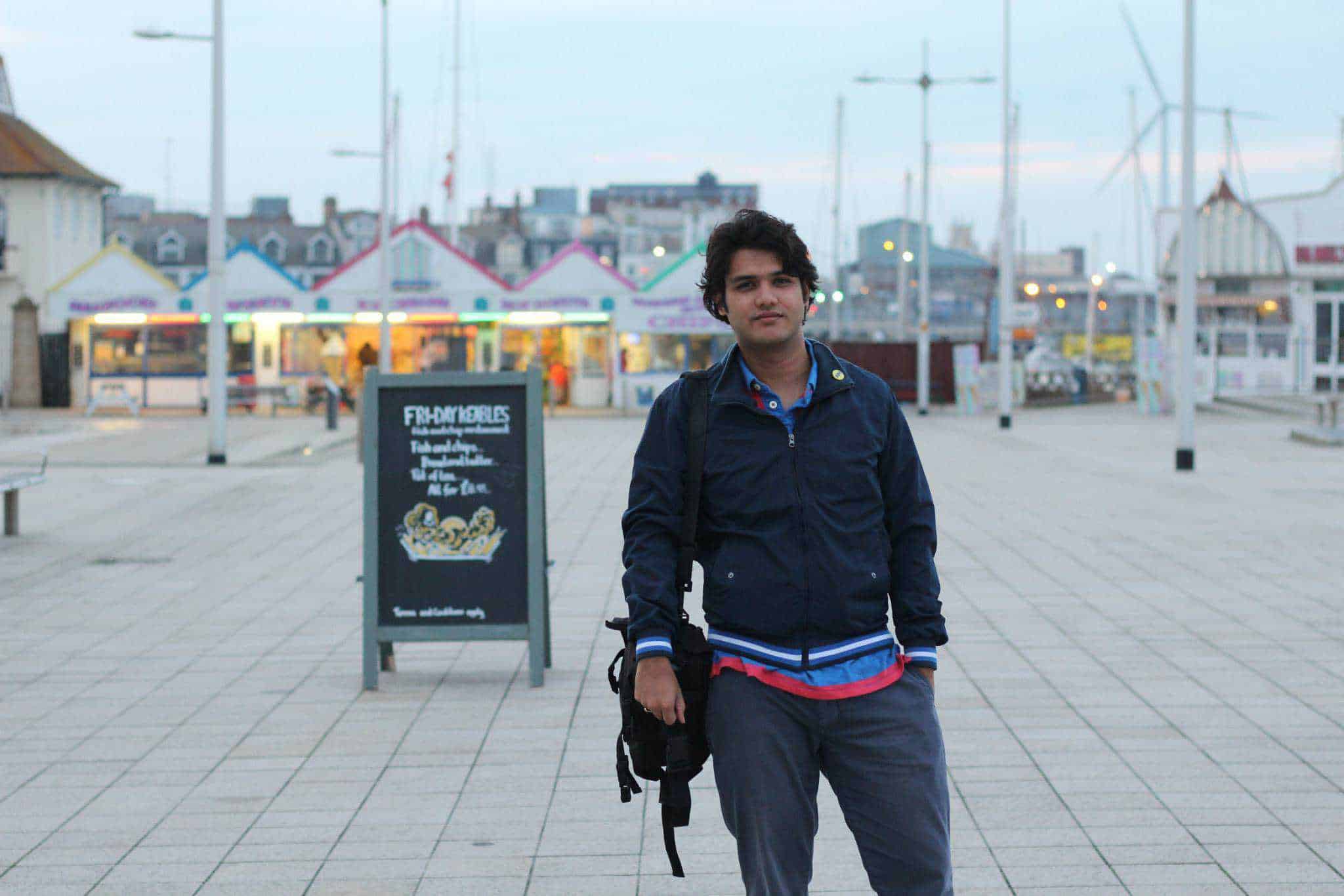 A copywriter by day, cine-connoisseur by night, fascinated by facts & figures of films, sports, finance. Most days strategizing startups' success. It's always lights, camera, business!