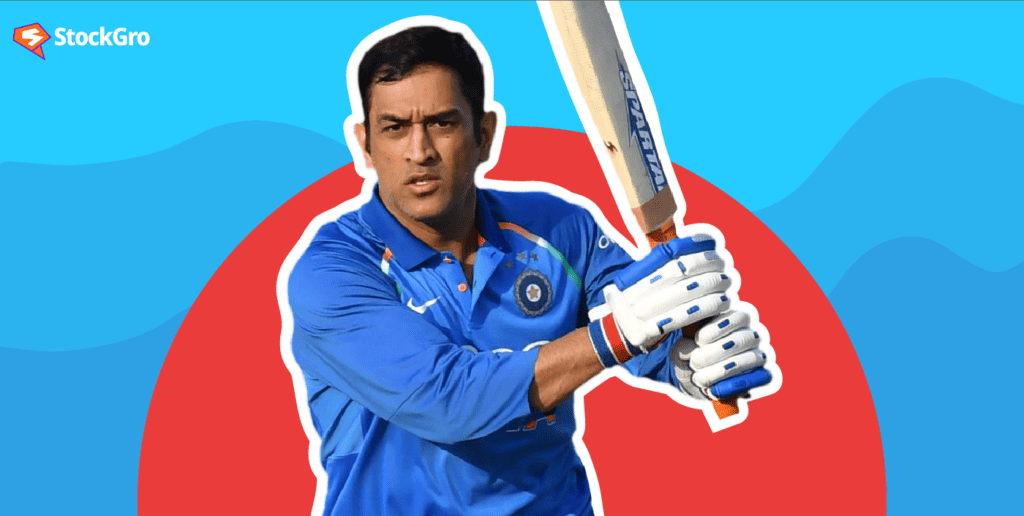 About Dhoni:
In the realm of Indian cricket, a name echoes through the ages—a name that conjures images of calm, calculated leadership and nerve-wracking finishes.
Yes, we're talking about none other than Mahendra Singh Dhoni, the enigmatic wicket-keeper batsman who captured the hearts of millions with his unorthodox style and unparalleled success as India's captain.
From his triumphs on the field to his ventures off it, Dhoni's journey is nothing short of extraordinary.
Bio:
Name
Mahendra Singh Dhoni
Place of Birth
Ranchi, Jharkhand, India
DOB
7th July 1981
Cricket Fees:
IPL
₹12 Crore per season
BCCI
₹2 Crore (Base salary)
Retainer Fee
Rs. 1 crore
T20 Match Fee
Rs. 2,00,000
Net Worth
₹1070 Crore
Personal Investments
Rs. 620 crores
Luxury Cars – 7
Rs. 12.5 crores
Properties owned by MS Dhoni:
Luxury home in Dehradun – ₹17.8 Crores
Kailashpati farmhouse in Ranchi
MS Dhoni investments
| | |
| --- | --- |
| Investment in companies | |
| Brand Name | Type of business |
| SEVEN | Lifestyle brand (owns footwear section) |
| Khatabook | Business management platform. |
| 7InkBrews | Food and Beverages start-up |
| Hotel Mahi Residency | Hotel in Ranchi |
| CARS 24 | E-commerce platform for pre-owned cars |
| HomeLane | Interior design services to home-builders |
| Shakaharry | Plant-based meat substitutes |
| Garuda Aerospace | Drone company |
| Rigi | Platform for creators |
| Rhiti Sports | Sports management |
| Investments in Sports companies | |
| SportsFit World Pvt. Ltd. | 200 gyms across the country |
| Chennaiyin FC | A football team in Indian Super League |
| Ranchi Rays | A hockey team, part of the Jharkhand-based franchise |
| Mahi Racing Team India | A racing team |
| Dubai Cricket Academy | A new Dubai-based venture for aspiring cricketers. |
| RUN ADAM | Tech-platform to connect athletes with resources |
Businesses owned by MS Dhoni
| | |
| --- | --- |
| Dhoni Entertainment | Production house |
| Hotel Mahi Residency | Hotel in Ranchi |
| MS Dhoni Global School Bangalore | International School |
| Organic farming | Organic farming of vegetables and fruits. |
Dhoni's ticket to cricket
Before donning the cricketing gloves, MS Dhoni served as a humble ticket inspector in the Indian Railways. Driven by his passion for the game, he made a daring decision to pursue cricket full-time.
With unwavering determination and exceptional talent, Dhoni rose through the ranks, becoming one of India's most celebrated cricketers.
Captain Marvel:
MS Dhoni's reign as captain catapulted Indian cricket to new heights. His captaincy was like a magic wand as he masterminded India's victory in the 2011 ICC World Cup, ending a 28-year-long wait for the coveted trophy.
With his astute decision-making and ability to keep calm in tense situations, he instilled belief and fearlessness in his team, turning them into champions.
You may also like: From Sidekick to Superstar to Super villain – Know Saif Ali Khan's net worth
An icon for a new generation:
After the era of Sachin and Sourav, Dhoni and Virat stepped in as the torchbearer of Indian cricket. His leadership skills and tactical brilliance made him a natural successor.
He seamlessly carried forward the legacy of his predecessors and carved a niche of his own, becoming synonymous with Indian cricket.
The man beyond the stumps:
While his exploits with the bat were noteworthy, Dhoni's acrobatic skills behind the stumps were a sight to behold. His lightning-quick reflexes, agile movements, and lightning-fast stumpings left batsmen bewildered.
He redefined the role of a wicketkeeper, making it a crucial aspect of the game. He elevated the standards for future keepers while still managing to be the no. 1 batsman in the 50-over format.
The captain cool persona:
Dhoni's ability to remain calm and composed, even in the most high-pressure situations, earned him the moniker "Captain Cool." He seemed impervious to the chaos around him, making strategic decisions with an unwavering demeanour.
His unruffled disposition served as an inspiration, not just to his teammates but to the entire nation.
Also Read: From 'Raazi' to Riches, this bollywood Star shines in every role!
Life Beyond Cricket:
After bidding adieu to international cricket, Dhoni embraced his newfound passion for farming. This unexpected transition showcased his versatility and love for nature.
The man who thrived on cricketing pitches now found solace in the fields, sowing the seeds of a new chapter in his life.
MS Dhoni's car and bike collection
Mahi possesses an opulent fleet of luxury cars that boasts the crème de la crème of automotive excellence. Among his prestigious acquisitions are the mighty Hummer, the iconic Porsche 911, an Audi, a Mercedes, a Mitsubishi Pajero, the majestic Range Rover, and an array of other automotive marvels.
Dhoni's affection for two-wheeled wonders is no secret either, as his collection of bikes is as vast as the open road itself. Kawasaki Ninja H2, Harley Davidson Fatboy, Ducati, and Norton are just a few of the mean machines parked in Dhoni's garage.
Dhoni's net worth, businesses and investments:
Dhoni's entrepreneurial spirit led him to venture into various business endeavours. From investing in sports startups to launching his own fitness brand, he demonstrated his business acumen.
Dhoni's astute decision-making extended beyond the cricket field, enabling him to create a diverse portfolio. Today he has a net worth north of ₹1000 Crore.
Philanthropy and Giving Back:
Behind Dhoni's enigmatic persona lies a heart filled with compassion. He has actively participated in charitable activities and generously contributed to society.
From supporting underprivileged children to contributing to relief funds, Dhoni has shown that he excels in cricket and acts of kindness.
Also Read: Tollywood to Pan-India superstar: How Prabhas became the Bahubali of the Box-office
Role Model and Inspiration:
Dhoni's journey from a small-town boy to a cricketing legend has inspired millions across the nation. His rise to fame stands as a testament to hard work, determination, and unwavering passion.
Young cricketers look up to him as a role model, emulating his leadership qualities and relentless pursuit of excellence.
Conclusion:
MS Dhoni, the epitome of coolness and grace, has etched his name in golden letters in the annals of Indian cricket. From his remarkable captaincy to his endeavours beyond the boundary, Dhoni's journey is an inspiration to all.
As we reflect on his extraordinary career, we celebrate the man who became a legend, leaving an indelible mark on the sport and the hearts of cricket enthusiasts worldwide.
Even though he has retired from International cricket, MSD will forever remain an icon—a true game-changer in every sense. His journey as a businessman and entrepreneur has just begun.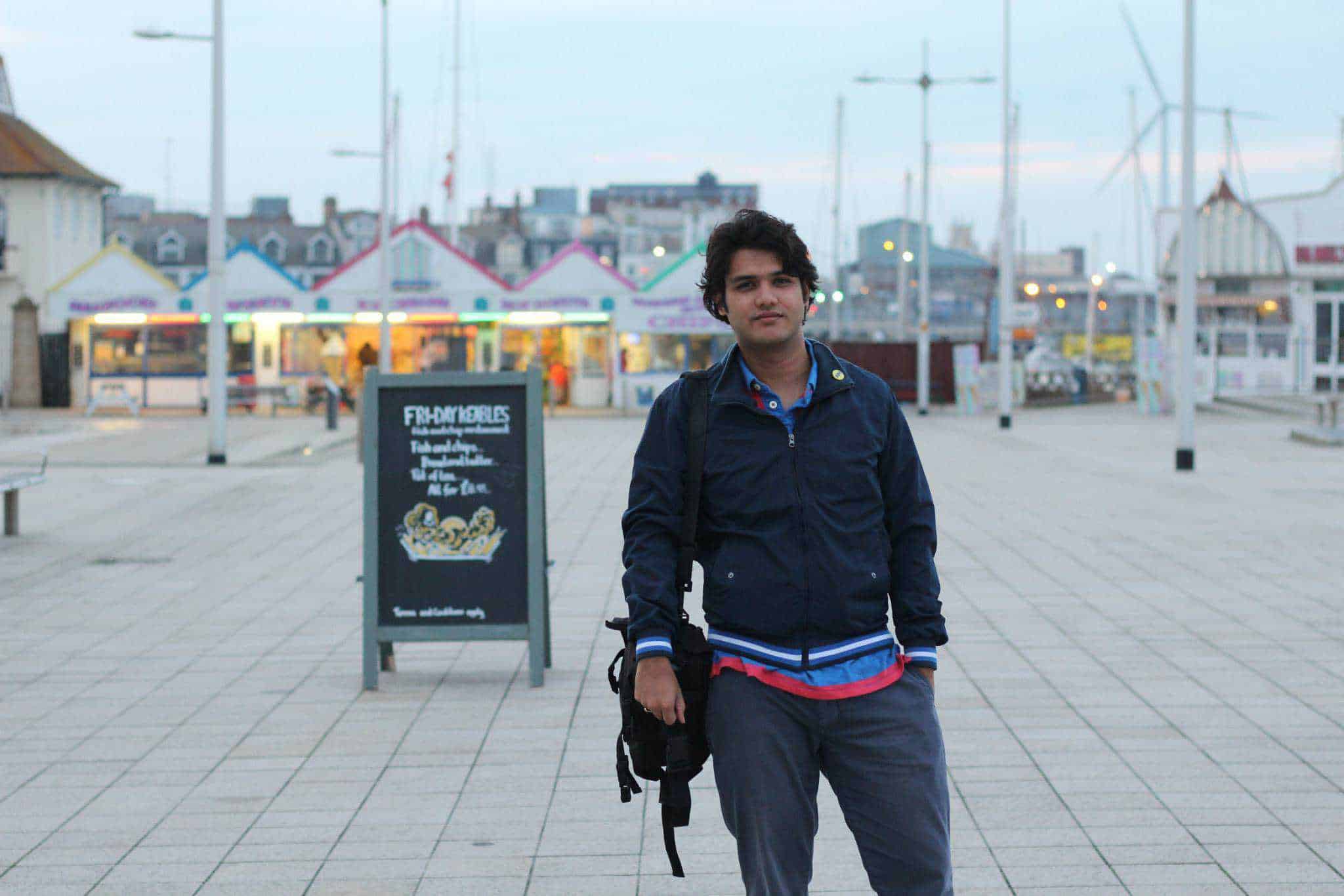 A copywriter by day, cine-connoisseur by night, fascinated by facts & figures of films, sports, finance. Most days strategizing startups' success. It's always lights, camera, business!