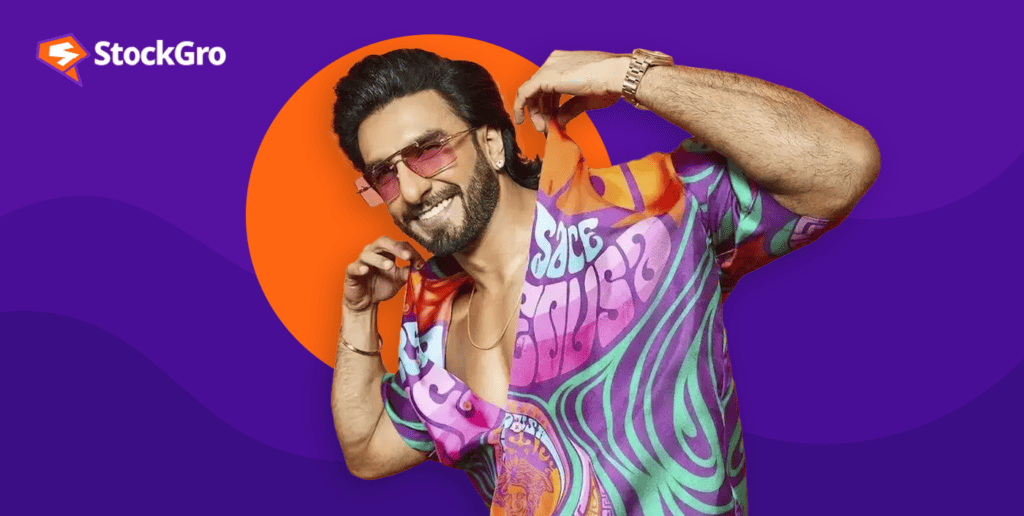 In the glitzy world of Bollywood, where stardom often seems like a fleeting dream, Ranveer Singh has emerged not just as a star but as a force to be reckoned with. With his infectious energy, versatile acting, and a style that's uniquely his own, Singh has carved a niche for himself in the hearts of millions.
Bio:
| | |
| --- | --- |
| Full name: | Ranveer Singh Bhavnani |
| Place of birth: | Bombay, India |
| DOB: | 6 July 1985 (age 38) |
| Relative: | Deepika Padukone (Wife) |
| Movie fees: | ₹30-50 crore (Including Profit sharing) |
| Net worth: | ₹245 Crore |
| Real estate: | A quadruplex in Mumbai – ₹119 Cr Villa in Alibaug – ₹22 Cr Apartment in Worli – ₹40 Cr Apartment in Prabhadevi – ₹16 Cr |
The genesis of a star:
Ranveer Singh was born on July 6, 1985, in Mumbai. His journey to stardom wasn't paved with gold; it was etched with determination, passion, and an unyielding belief in himself. Before making his Bollywood debut, Singh had his share of struggles. His foray into acting wasn't an easy one, with numerous auditions and rejections characterising his initial days.
But destiny had different plans for this young lad. In 2010, Ranveer burst onto the scene with Yash Raj Films' 'Band Baaja Baaraat.' His portrayal of Bittoo Sharma, a charming and ambitious wedding planner, was a breath of fresh air. Singh's infectious enthusiasm and natural acting won hearts, earning him a nomination for the Filmfare Award for Best Male Debut.
You may also like: What is the Telgi Scam?
Acting prowess:
From 'Bittoo Sharma' to the menacing 'Khilji' in "Padmaavat," Ranveer Singh's versatility as an actor is nothing short of awe-inspiring. His ability to seamlessly transition between roles has set him apart in an industry that often tends to typecast.
Whether it's the flamboyant 'Bittu' in "Lootera," the suave 'Ricky' in "Dil Dhadakne Do," or the street-smart 'Simmba,' Singh brings a unique charm to each character.
His accolades include several Filmfare Awards, acknowledging his exceptional performances. As he continued to climb the ladder of success, Singh's popularity soared not just for his acting chops but also for his undeniable charisma.
Ranveer Singh's net worth:
With great talent comes great rewards, and Ranveer Singh's net worth is a testament to his success. As per multiple reports, Singh's estimated net worth is a staggering ₹245 Crore. This includes earnings from his films, brand endorsements, and various business ventures.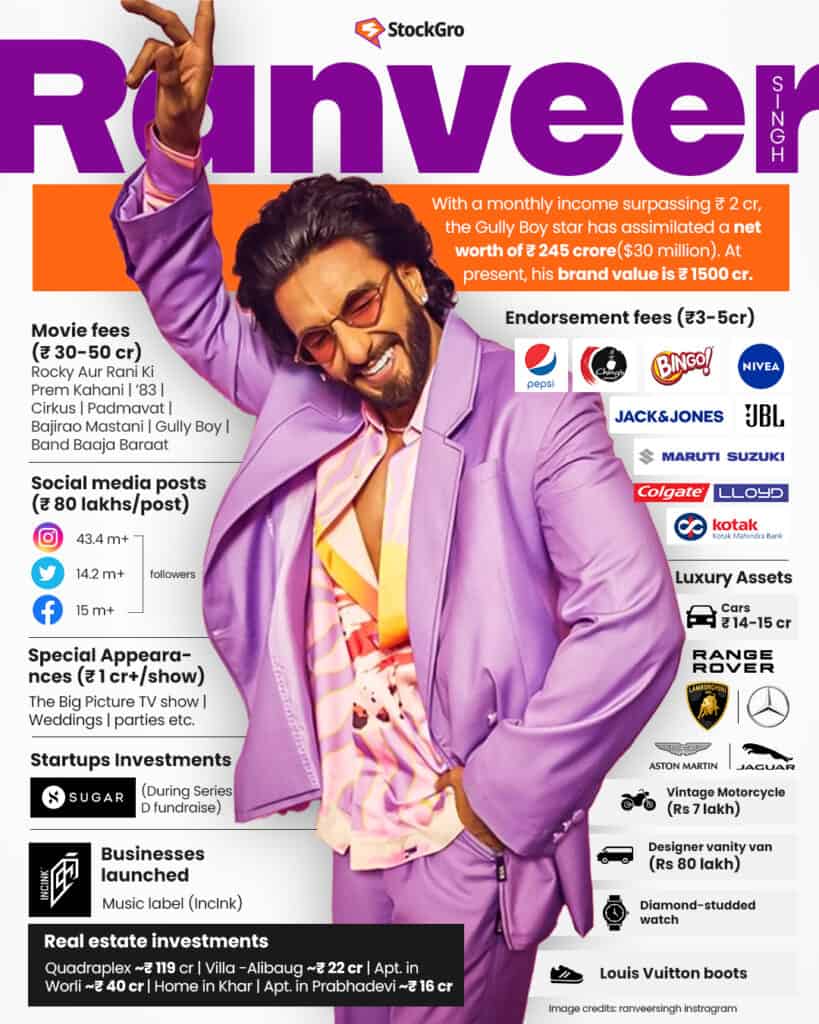 Beyond the silver screen:
Singh's appeal goes beyond acting; he's a trendsetter, a fashion icon, and a sought-after brand ambassador. His association with top brands like Adidas, Jack & Jones, and many others has not only added to his net worth but has also solidified his status as a marketable face in the advertising world.
In addition to his film career and brand endorsements, Ranveer has dabbled in various entrepreneurial ventures, expanding his empire beyond the realm of entertainment.
Also Read: Karan Johar: The maestro of Indian cinema
Entrepreneurial ventures:
Ranveer Singh's business acumen is as impressive as his on-screen presence. In 2017, he launched his own independent music record label, IncInk. The label aims to discover, nurture, and promote emerging talent in the Indian music scene, providing a platform for independent artists to showcase their work.
But Singh's entrepreneurial spirit doesn't stop there. He's also invested in the booming startup ecosystem. His association with popular tech brand Mivi as a strategic investor demonstrates his keen interest in the business world beyond the glitz of Bollywood.
Fashion and style icon:
Ranveer Singh's style is as dynamic as his roles on screen. From unconventional red carpet appearances to sporting eclectic outfits that scream individuality, Singh has become a fashion icon in his own right.
His collaboration with global sportswear giant Adidas for the launch of the 'Superstar' sneaker in India showcased his influence in the world of fashion.
Social media maven:
In the age of digital dominance, Ranveer Singh has mastered the art of engaging with fans through social media. His Instagram account, a colorful kaleidoscope of his life, boasts millions of followers.
Whether it's sharing snippets from his movie sets, glimpses into his daily life, or expressing his quirky sense of humor, Singh has crafted a digital persona that resonates with fans of all ages.
The power couple:
Ranveer Singh's personal life is as captivating as his professional one. His marriage to Bollywood queen Deepika Padukone has made them one of the industry's most adored power couples.
Their chemistry, both on and off-screen, is a testament to the power of love in the tinsel town of dreams.
Also Read: Uday Kotak: A pinnacle of Indian business
Conclusion:
As we navigate the ever-evolving landscape of Bollywood, Ranveer Singh stands out as a beacon of talent, versatility, and entrepreneurial spirit. From his humble beginnings to becoming one of the highest-paid actors in the industry, Singh's journey is an inspiration for aspiring actors and entrepreneurs alike.
Beyond the glitz and glamour, Ranveer Singh has embraced challenges, weathered storms, and emerged not just as a star but as a multifaceted personality, leaving an indelible mark on the canvas of Indian entertainment.
With each film, each venture, and each social media post, Singh continues to captivate audiences, proving that he is not just a star of the screen but a force that transcends the boundaries of stardom.
As he continues to evolve, one can only anticipate what exciting chapters the Ranveer Singh saga will unveil next in the ever-enthralling world of Bollywood.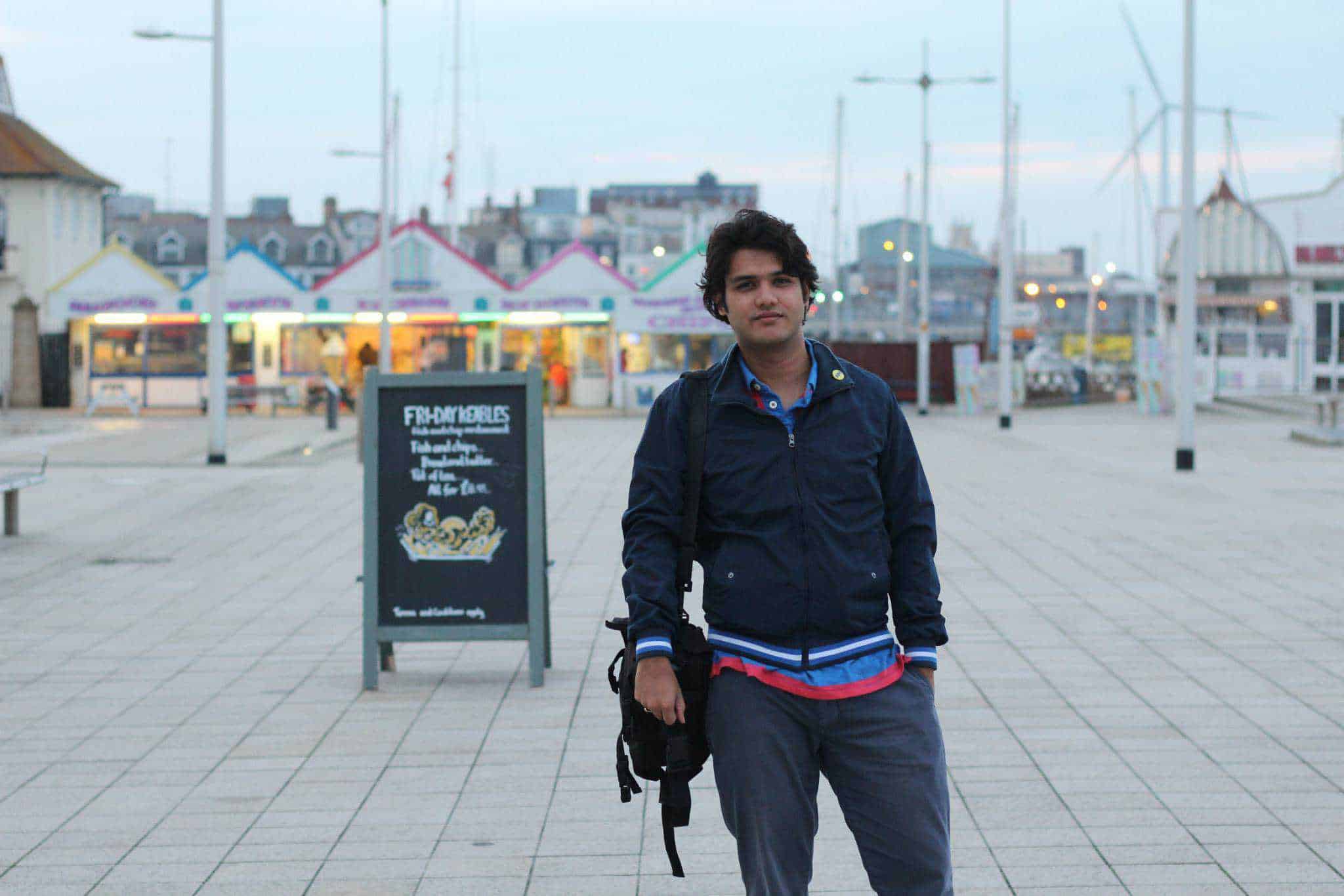 A copywriter by day, cine-connoisseur by night, fascinated by facts & figures of films, sports, finance. Most days strategizing startups' success. It's always lights, camera, business!