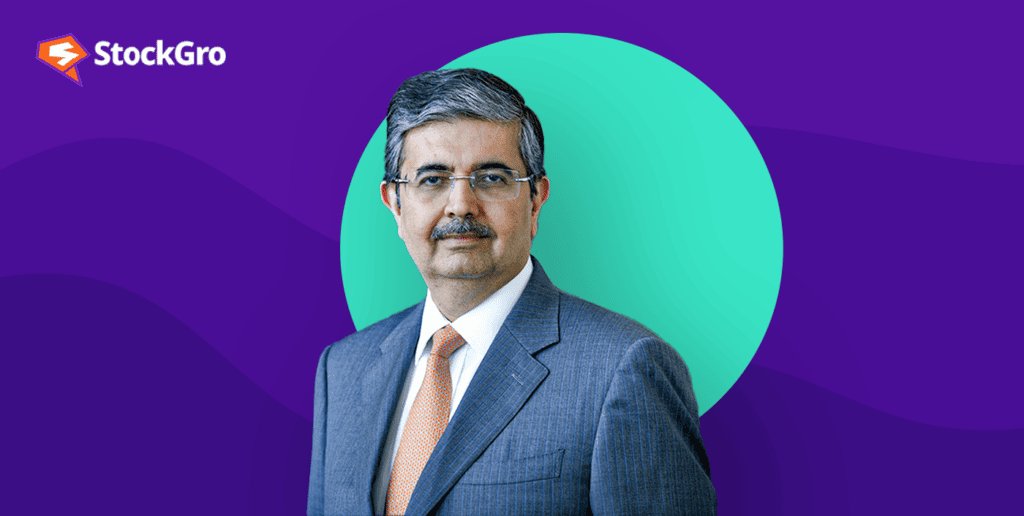 Uday Kotak, a name synonymous with business and success, is undoubtedly one of India's most well-known businessmen. His journey from a small finance firm in the late '80s to becoming a financial titan today is nothing short of inspirational.
Let's look into the fascinating story of Uday Kotak, explore his illustrious career, his remarkable net worth, and his diverse business ventures and investments.
Bio: 
| | |
| --- | --- |
| Name | Uday Suresh Kotak |
| DOB | 15 March 1959 (age 64) |
| Education | University of Mumbai |
| Occupation | Banking and finance |
| Title | Founder, former MD & CEO of Kotak Mahindra Bank, currently non-executive director of Kotak Mahindra BankChairman of IL&FS |
| Relations | Pallavi Kotak (Wife) |
| Net worth | $13.2 Billion |
| Source of Wealth | Finance, Banks, Investing |
Early life and education
Uday Kotak was born on March 15, 1959, in a middle-class Gujarati family. He spent his formative years in Mumbai, where he developed a keen interest in finance and business. Uday's educational journey was equally impressive.
He completed his B.Com from Sydenham College, Mumbai, and later pursued an MBA from Harvard Business School.
You may also like: Explore KL Rahul's net worth and his valuable assets
The birth of Kotak Mahindra Group
In 1985, at the age of 26, Uday Kotak ventured into the financial services sector by establishing Kotak Capital Management Finance Ltd., a non-banking financial company (NBFC). It marked the beginning of a remarkable journey.
Over the years, Kotak's astute leadership and vision transformed his firm into one of India's leading financial institutions, Kotak Mahindra Bank.
Under his leadership, Kotak Mahindra Group diversified into various financial services such as banking, stockbroking, insurance, and asset management. The group's steady growth and unwavering commitment to customer satisfaction propelled it to new heights.
Kotak Mahindra Bank: The jewel in the crown
Kotak Mahindra Bank, a subsidiary of Kotak Mahindra Group, is one of India's most prominent private sector banks. Uday Kotak's role as the bank's Managing Director and CEO was pivotal in its success.
The bank's customer-centric approach, innovative products, and ethical business practices became the bedrock of its operations. It played a significant role in shaping the modern Indian banking landscape.
Net worth and financial success
Uday Kotak's financial success is nothing short of awe-inspiring. His entrepreneurial vision and relentless pursuit of excellence have catapulted him into the elite club of billionaires. Uday Kotak's net worth was estimated to be around $13.2 billion.
His wealth primarily comes from his substantial stake in Kotak Mahindra Bank, which has continued to flourish under his leadership.
Investments beyond banking
Uday Kotak is not just a banker, he's a seasoned investor and visionary. He has been actively involved in various businesses and has invested in several startups. His portfolio is a testament to his diverse interests beyond the financial sector.
One notable investment was his stake in the Bengaluru-based digital lending startup, KrazyBee. He recognized the potential of the Indian fintech space and made a strategic move to back this startup. This investment reflects his forward-thinking approach and willingness to embrace technological advancements.
Kotak also invested in the agriculture sector through Sohan Lal Commodity Management (SLCM). SLCM offers post-harvest solutions to farmers, ensuring the safe storage of agricultural produce. This investment showcases Uday Kotak's commitment to contributing to India's crucial agriculture industry.
Also Read: Mukesh Ambani net worth: Bio, Assets, industries and future vision
Awards and recognitions
Uday Kotak's exceptional contributions to the Indian financial sector and his entrepreneurial achievements have earned him numerous awards and accolades. He received the Ernst & Young World Entrepreneur Of The Year award in 2014.
His remarkable journey has not only inspired budding entrepreneurs but has also been instrumental in shaping India's banking and financial landscape.
Philanthropy and social responsibility
Apart from his remarkable career in finance and investments, Uday Kotak actively participates in philanthropic activities. He has consistently emphasised the importance of giving back to society.
He's associated with various charitable organisations and initiatives that focus on education, healthcare, and community development.
Conclusion
Uday Kotak's journey from a young entrepreneur to a leading figure in India's financial sector is a testament to his remarkable vision and unrelenting pursuit of excellence.
He has transformed Kotak Mahindra Group into a financial powerhouse, diversified his investments, and embraced technological advancements. 
His success story is an inspiration for aspiring entrepreneurs, and his contributions to India's banking and finance sector have been instrumental in its growth.
As of 2021, Uday Kotak's net worth is a reflection of his achievements. His commitment to social responsibility and philanthropy further exemplifies his well-rounded approach to life and business.
In the coming years, it will be fascinating to witness how this financial maven continues to shape India's economic landscape and inspire generations to come.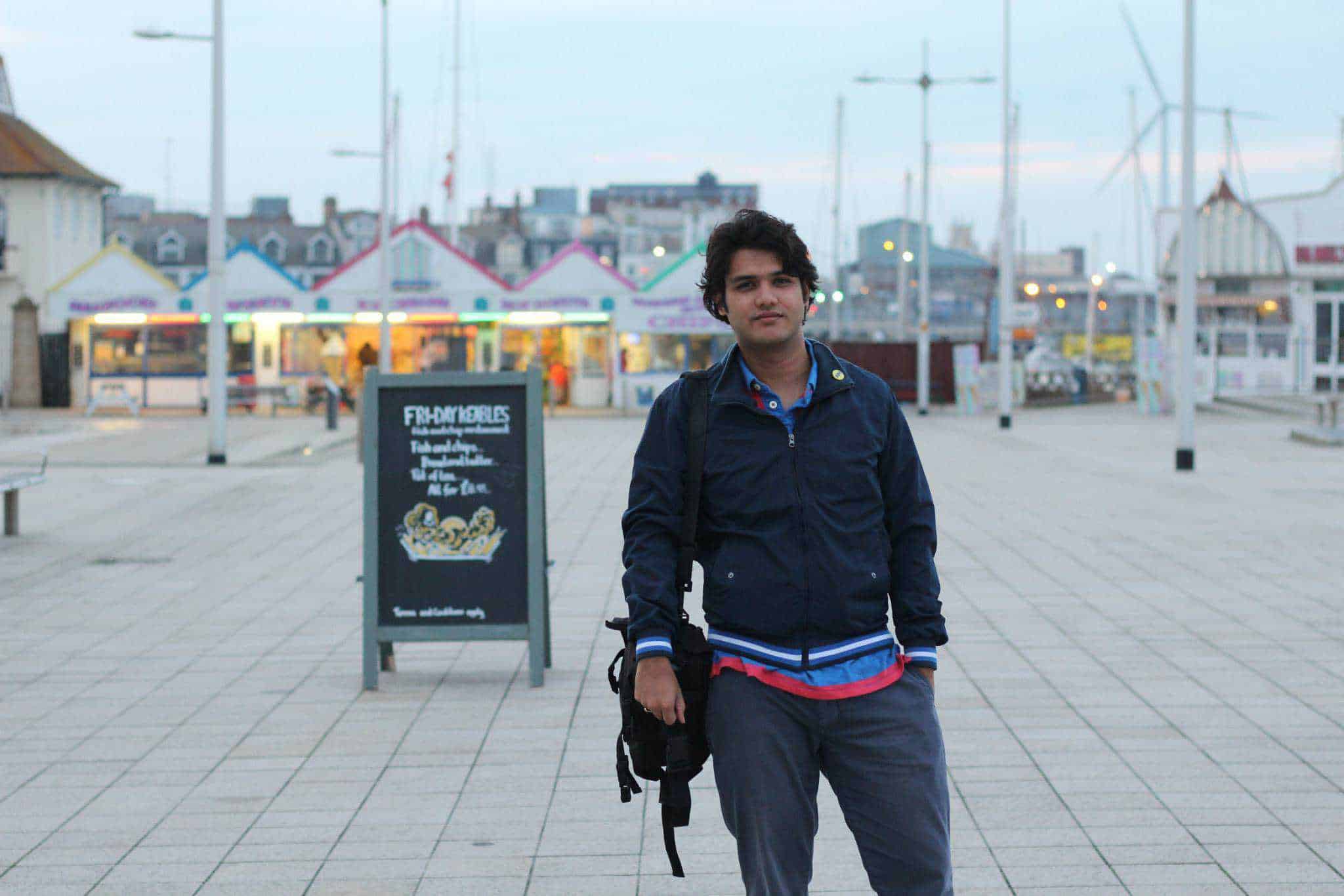 A copywriter by day, cine-connoisseur by night, fascinated by facts & figures of films, sports, finance. Most days strategizing startups' success. It's always lights, camera, business!