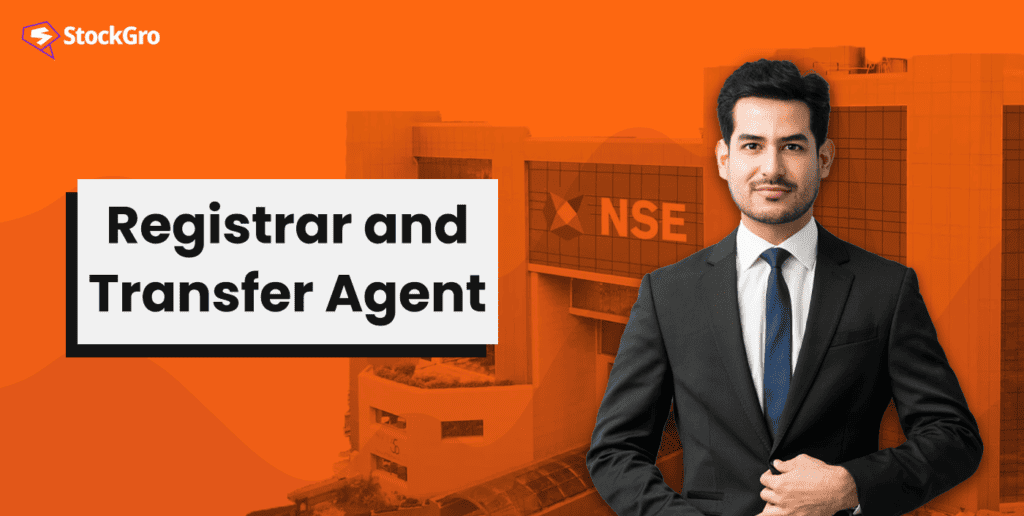 The registrar and transfer agent are an essential but frequently ignored part of the complex web of financial transactions. Responsible for maintaining accurate records of shareholders, facilitating stock transfers, and overseeing dividend payouts, RTAs are the backbone of the financial ecosystem.
This article seeks to shed light on the indispensable functions of RTAs, from managing shareholder information to navigating the complex world of mutual funds.
What is RTA?
Here, the RTA stands for Registrar and Transfer Agent. A transfer agent is a financial institution appointed by a company to manage the financial records of investors and monitor their account balances.
Their responsibilities include recording transactions, issuing and cancelling certificates, handling investor correspondence, and addressing various investor issues, such as replacing lost or stolen certificates.
Transfer agents collaborate with registrars to ensure timely distribution of interest and dividend payments to investors. They also manage mailing monthly investment statements to mutual fund shareholders, ensuring that investors stay informed about their holdings.
You may also like: SEBI's quasi-powers: Keeping India's securities market ethical
Role of RTAs in financial transactions
Record keeping: RTAs serve as diligent financial record keepers, maintaining detailed records of investors' transactions, holdings, and account balances. Think of them as the financial historians who ensure every financial move you make is accurately documented and securely stored.
Transaction facilitation: RTAs play a pivotal role in processing various financial transactions, such as buying and selling mutual fund units. They ensure that these transactions happen smoothly and securely, much like a reliable middleman in your financial dealings.
Investor support: RTAs provide valuable support to investors, offering assistance with various financial tasks, issuing statements, and handling any inquiries or issues. They act as a friendly guide in your financial journey, helping you navigate the complexities of financial transactions.
Statement generation: R&T agents produce a variety of statements, including CAS, portfolio valuation, transaction details within a single folio, and gains statements. These statements empower investors to assess their mutual fund holdings.
Service requests: Investors can initiate various service requests through RTAs, such as halting ongoing SIPs, modifying bank mandates, consolidating multiple folios into one, nominating beneficiaries, updating minor-to-major details, processing redemptions, and handling KYC forms, among others.
RTA in mutual fund
Mutual fund transfer agents have distinct roles compared to stock transfer agents. Unlike stock transfer agents, mutual fund transfer agents do not issue physical certificates unless specifically requested by shareholders.
However, they handle various crucial responsibilities, including record-keeping for shareholders' accounts, managing dividend payments, and addressing shareholder needs, such as providing account statements, tax forms, and transaction confirmations.
Also Read: Mutual funds or stocks: Which is a better investment?
RTA in share market
In the stock market, an RTA is like a helpful organiser. They keep track of who owns which company's shares, just like sorting and arranging puzzle pieces.
When you buy or sell shares, the RTA updates the records so we all know who owns what. They also make sure you receive important information from the company you have invested in and get any money you are supposed to, like dividends. Think of them as the caretakers of your stock investments, quietly making sure everything goes smoothly in the background.
How to find the RTA of a company?
Following are the steps to find the RTA of a company:
Go on www.nseindia.com / www.bseindia.com
Type the company name that you are looking for.
Search for corporate information and click on it.
Go to the company directory and then select the transfer agent details.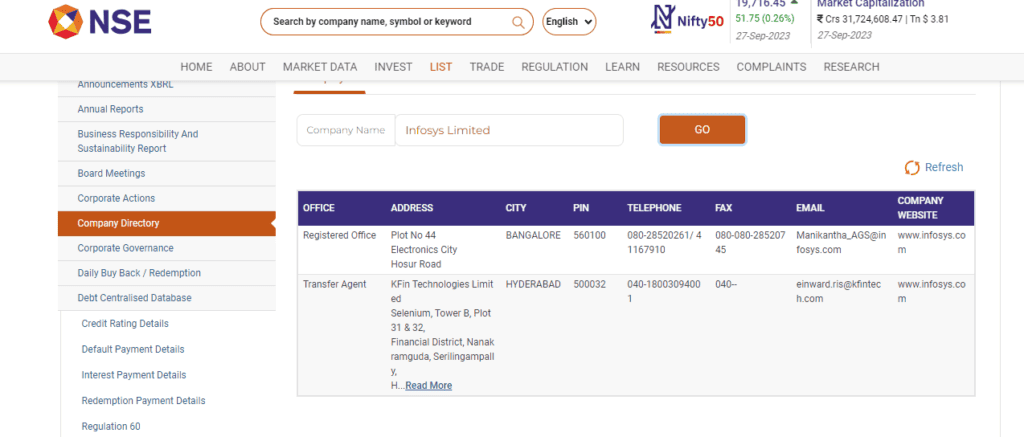 Source: NSE
Technological advancements in RTA services
RTAs continue to explore new technologies to further improve their services, some of which are mentioned below:
Online platforms: One of the most notable advancements is the shift to online platforms. RTAs now offer user-friendly web portals and mobile apps, allowing investors to access their accounts, view holdings, and initiate transactions conveniently from anywhere, 24/7.
e-KYC (Know Your Customer): RTAs have adopted e-KYC processes, making it easier for investors to complete the mandatory KYC requirements digitally. This eliminates the need for physical paperwork and expedites the onboarding process.
Automation: RTAs have embraced automation for tasks like dividend distribution, interest payments, and account maintenance. This reduces the scope for manual errors and ensures timely processing.
Cybersecurity measures: With the increasing reliance on digital platforms, RTAs have invested heavily in cybersecurity measures to protect investor data and assets. Robust encryption, firewalls, and regular security audits are now standard practices.
Mobile alerts: Investors receive real-time alerts and notifications on their mobile devices, keeping them informed about important events like dividend payouts, fund mergers, and regulatory changes.
Multi-channel communication: RTAs have diversified communication channels, including email, SMS, and mobile apps, to keep investors informed about their investments and any changes in regulations.
Also Read: A guide to stock dividend
Challenges in RTA services
Lots of data: RTAs deal with loads of information about who owns what shares. Sometimes, managing all this data can be like organising a giant puzzle with countless pieces.
Updates and changes: People buy and sell shares all the time. RTAs need to quickly update these changes in their records,.
Security: Keeping all this important financial data safe from cyber-attacks and other threats is a constant challenge.
Communication: RTAs need to communicate important information between companies and their shareholders accurately and on time.
Regulations: There are many rules and regulations in the world of finance. RTAs must follow them all to ensure everything is fair for everyone involved.
Bottomline
Organisations enlist the services of transfer agents to monitor the ownership of their stocks and bonds. A responsibility often outsourced to third-party entities like trust companies or banks.
The primary functions of an RTA agent include maintaining accurate ownership records, facilitating the issuance and cancellation of certificates to reflect ownership changes, distributing payments, and disseminating pertinent information to stakeholders, including annual reports and guidelines for participation in meetings.
In essence, the transfer agent serves as an intermediary connecting a company with its investors.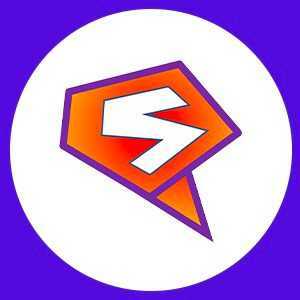 StockGro is India's first and largest 'Social Investment' platform aimed at helping you master the art of "Trading & Investment". Trade, Invest and get rewarded to Learn everything about 'Investments' the fun-filled way.