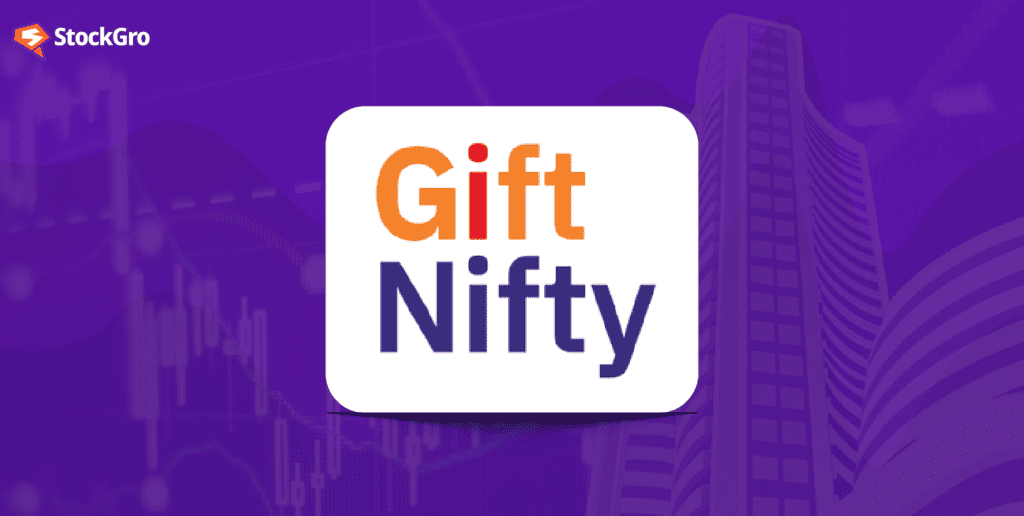 Did you know that the popular SGX Nifty is getting a major makeover? The new and improved GIFT Nifty is bringing a twist to India's financial playground!
This shift marks the relocation of derivative contracts worth $7.5 billion from Singapore to India, specifically to the NSE International Exchange (NSE IX) in GIFT City, Gujarat. The move carries significant implications for India's trade market and GIFT City's emergence as a global financial hub.
With this shift, GIFT Nifty introduces an updated trading schedule with two sessions. The first session kicks off at 6:30 am Indian time, extending until 3:40 pm. The second session commences at 5 pm and wraps up at 2:45 am, providing extended trading hours to match the pace of global markets.
Let's dive into this path-breaking transformation and see how it impacts investors and the Indian stock market.
What's GIFT Nifty, and why is it a big deal?
GIFT Nifty is the rebranded version of SGX Nifty, a derivative contract on NSE's Nifty index. From July 3, GIFT Nifty rock the market with two trading sessions covering Asia, Europe, and the US!
This exciting makeover comes after a five-year-old feud between the National Stock Exchange of India and the Singapore Exchange. The NSE opposed the SGX's plan to trade single-stock futures of India's biggest companies. But now, as they've settled their differences, it's all smiles and handshakes!
GIFT City: The futuristic hub of finance
GIFT City, located in Gujarat, is the emerging financial powerhouse set to rival global centres like Dubai, Mauritius, and Singapore. Gujarat International Finance Tech-city (GIFT) SEZ, India's first International Financial Services Centre (IFSC) under the Special Economic Zone Act.
A dreamy 105 hectares of land devoted to financial services excellence! Back in April 2015, the Government of India brought the IFSC to life at GIFT Multi Services SEZ.
With derivative contracts shifting to GIFT Nifty, the revenue boost for the Indian stock market will be music to their ears!
The whos and wheres of GIFT Nifty trading
Who can trade GIFT Nifty products? Well, according to NSE IX, any trading member, whether Indian or foreign, registered or non-registered, can dive into the action by setting up an office through the subsidiary/branch model and obtaining membership of NSE IX.
We've got dozens of brokers all geared up, including big names like Motilal Oswal Finsec IFSC Limited, Anand Rathi International Ventures (IFSC), Antique Stock Broking (IFSC), and many more. These trading members have the privilege of executing trades for themselves and their clients.
Benefits of GIFT Nifty Trading
Trading GIFT Nifty contracts in the IFSC offers a myriad of advantages, thanks to its special economic zone (SEZ) status. Here are some notable perks:
Exemption from securities transaction tax (STT), commodities transaction tax (CTT), and dividend distribution tax.
Capital gains tax and income tax waivers.
A gateway to diverse dollar-denominated trading opportunities.
You may also like: The world of currency fluctuations: How does it impact your investments?
GIFT Nifty trading hours: The ultimate advantage!
This is where it gets interesting! While Indian Nifty trades for only six hours, GIFT Nifty will be the superhero of trading with 21 hours of action-packed fun! With such long trading hours and a mere 2.5 hours time difference
NSE IFSC Nifty 50 index futures hold the key to the stock market's direction before regular Indian trading hours begin. The first session starts at 6:30 am and concludes at 3:40 pm, while the second session runs from 4:35 pm to 2:45 am the following day. Check them out early at 6:30 am IST to get a sneak peek into the market mood!
From July 3, the trading action includes GIFT Nifty 50, GIFT Nifty Bank, GIFT Nifty Financial Services, and GIFT Nifty IT. More opportunities mean more fun!
Gone are the days when we relied on SGX Nifty to predict the Indian market's trajectory. GIFT Nifty takes the stage as the early indicator for market movements. No longer will we be driven solely by international prices; we will set our tone and create our market dynamics.
Can you imagine waking up and finding someone else has already decided the price and mood for your day? It's time for India to take charge!
GIFT Nifty's revenue split
NSE International Exchange IFSC Limited, or NSE IX, is a subsidiary of NSE nestled in the vibrant GIFT City. Here, stock exchanges have the freedom to offer trading in securities using any currency other than the Indian rupee.
Since its inception in 2017, NSE IX has been rocking the dollar-denominated trading scene, catering to various financial products.
No more rupee hedge hassle! At NSE IX, investments are in dollar terms, making all dollar-denominated Nifty derivatives exclusively traded on this platform. Who needs currency confusion when you can keep it simple?
Let's put things into perspective: In 2022 alone, SGX Nifty futures boasted a daily average turnover of a staggering $3.9 billion, with an average open interest of $9.6 billion. Now, the offshore market's turnover will be generated onshore in the heart of Gujarat's Gift City.
Also Read: How is generative AI affecting the financial industry?
In FY22, Nifty derivative contracts played a pivotal role in boosting SGX's equity derivative volumes, ranking second after SGX FTSE China A50 Index futures. These contracts not only contributed to SGX's revenue but also helped increase NSE's revenue through higher fees and trading volumes.
NSE and the Singapore Exchange will be sharing the revenues right down the middle, approximately 50-50. It's a win-win situation that brings together the best of both worlds.
The move from the Singapore Exchange to NSE IX is another stride towards the government's ambitious goal of transforming GIFT City into a bustling hub for Indian and global financial and IT businesses.
It's a visionary approach aimed at creating an ecosystem where finance, innovation, and technology thrive in perfect harmony.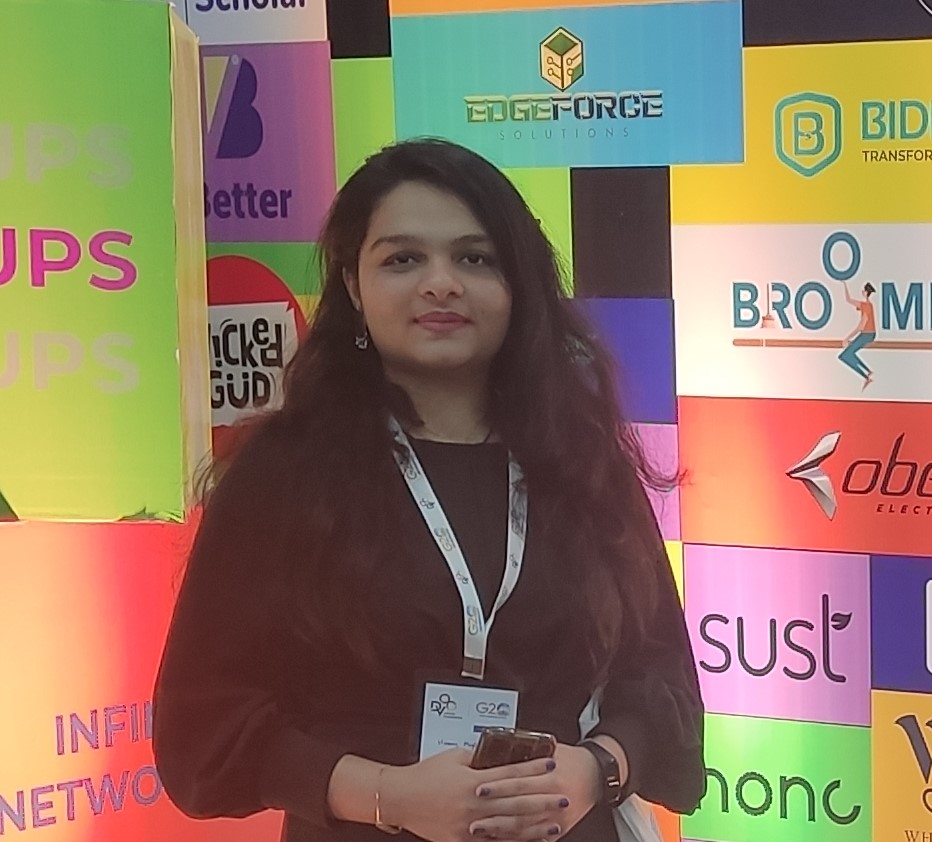 A curious mind, a love for writing, and a passion for all things finance – that's me in a nutshell. Whether I'm exploring the latest stock market trends or diving into the nitty-gritty of personal finance, marketing, and AI. I'm always on the hunt for the next big story.