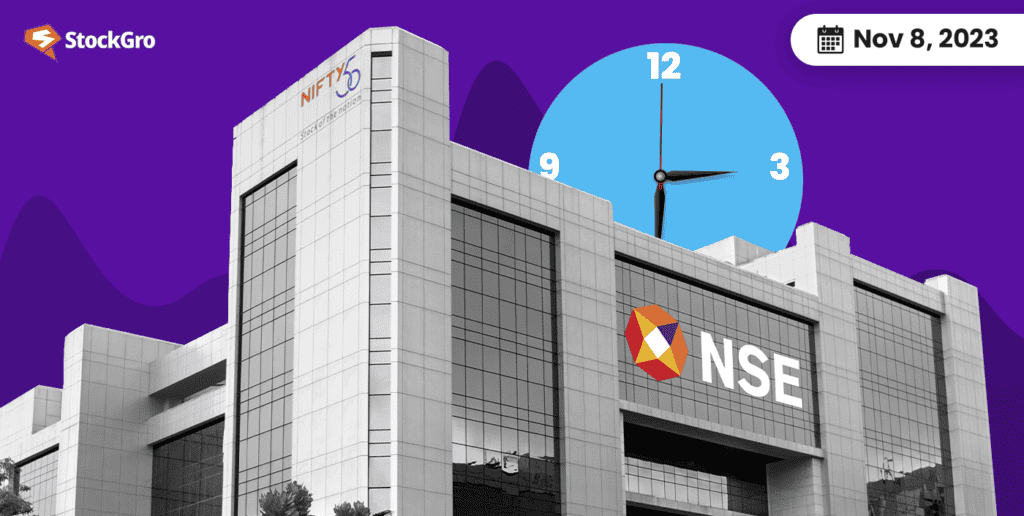 What happened in the market today?
On November 8, the Indian stock market embarked on yet another rollercoaster journey. Amidst global uncertainty, it managed to close with minimal gains.
The Sensex ended the day at 64,975.61, up 33.21 points, or 0.05 %, while the Nifty closed at 19,443.50, gaining 36.80 points or 0.19 %.
Why it happened?
Because of mixed signals from the global market and everyone eagerly awaiting the words of Federal Reserve Chair Jerome Powell.
Investors were on the edge, wondering if Powell would hint at interest rate changes.
The market had a meh day with minor gains, waiting on Powell's words like a kid waiting for candy.
Factors affecting the market today:
Here's the lowdown:
BSE Midcap and Smallcap indices outshone the big guys, rising 0.5% each. Realty, oil & gas, healthcare, and capital goods sectors each gained 1%. Auto, FMCG, and metal sectors weren't far behind, with 0.5% gains. But the IT and banking sectors took a tiny hit of 0,21%.
Impact on stocks:
Winners and Losers
The winners on the Nifty included
Top gainers today
BPCL
+ 2.74%
Adani Ports
+ 2.46%
Cipla
+2.01%
Asian Paints
+ 2.13%
Titan Company
+ .1.27%
Top losers today
NTPC
– 0.92%
Infosys
– 0.98%
ICICI Bank
– 1.31%
Tech Mahindra
– 0.86%
Tata Consumer Products
-0.62%
Global and Domestic factors
Mixed global cues played a significant role in shaping the market's performance today. Investors were cautious as they awaited comments from Federal Reserve Chair Jerome Powell regarding the trajectory of interest rates.
Powell's speech on Wednesday and Thursday was highly anticipated, with market participants weighing the possibility of interest rate cuts starting as early as May or June next year.
Despite a positive macroeconomic outlook, in-line September quarter earnings, and buying by retail and domestic institutional investors, there was lingering apprehension among investors due to hawkish remarks from Federal Reserve officials, who suggested the need for higher interest rates.
You may also like: How does the US Fed's interest rate pause impact global markets and India?
Role of Oil prices
Crude oil prices also had their role, with lower prices benefiting India. Brent Crude went down, raising concerns about weak demand. Energy stocks revelled in this, with Bharat Petroleum Corporation leading the way, up 3% and emerging as the top Nifty 50 gainer.
Market capitalisation:
The cherry on top?
The total market capitalisation of BSE-listed firms jumped from ₹319 lakh crore to ₹320.5 lakh crore in a single session, making investors richer by ₹1.5 lakh crore. Not too shabby, right?
Final word:
In a nutshell, the Indian stock market was like a seesaw. Mixed global signals and Powell's suspenseful speech kept it on edge. The big boys had an okay day, but the midcaps stole the spotlight.
Will Powell's words send the market soaring or plummeting? Will global cues keep playing tricks? And will oil prices dance to the market's tune?
Stay tuned, fellow investors. The stock market is a thrilling ride, and we're all in it together. Who said finance was boring?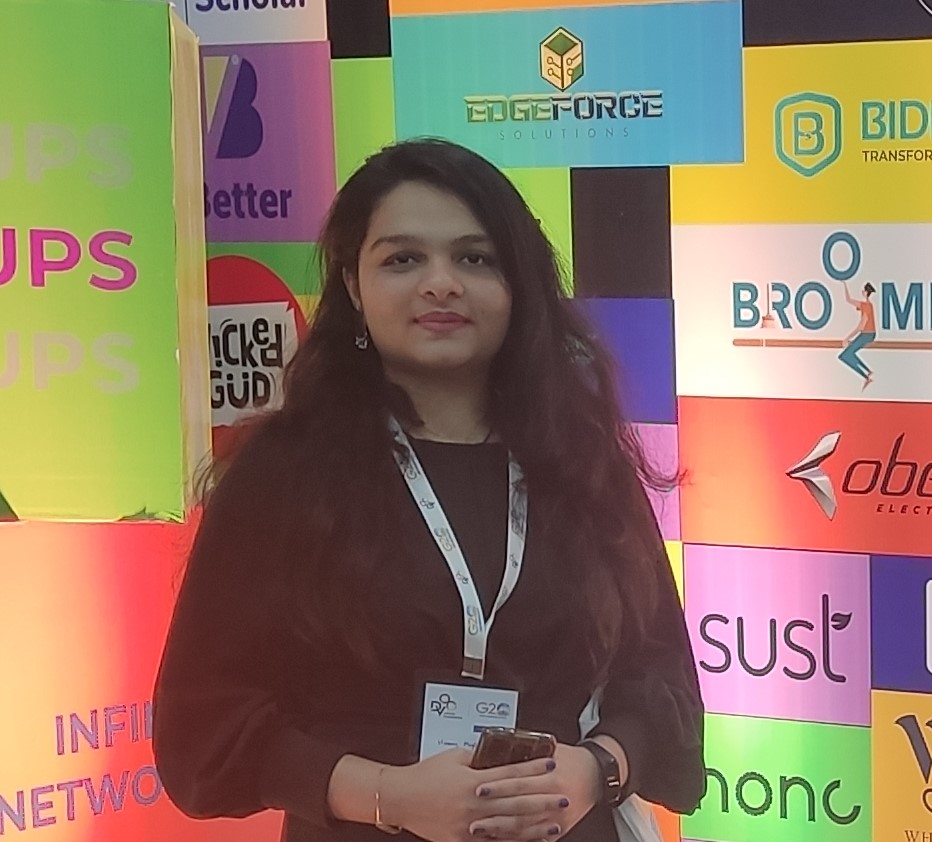 A curious mind, a love for writing, and a passion for all things finance – that's me in a nutshell. Whether I'm exploring the latest stock market trends or diving into the nitty-gritty of personal finance, marketing, and AI. I'm always on the hunt for the next big story.