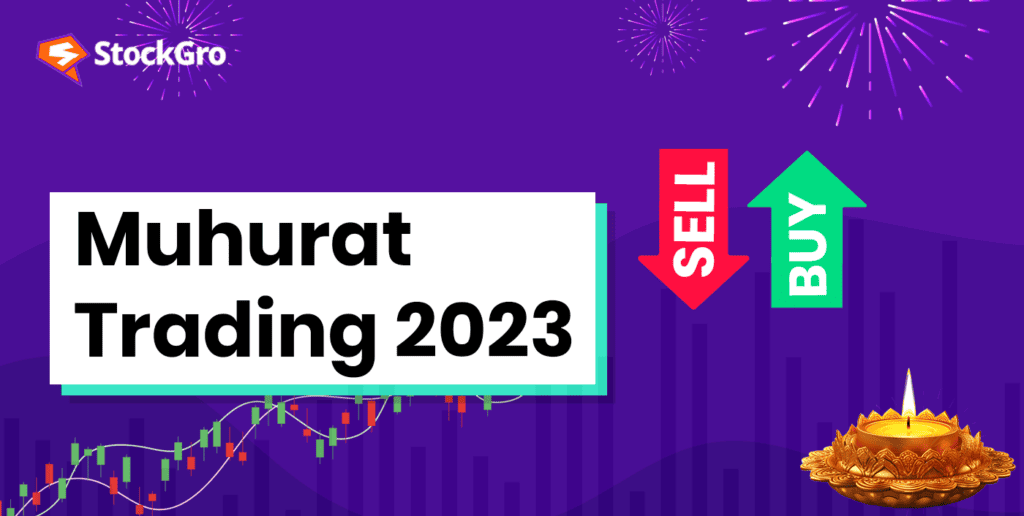 Introduction
As the festival of lights, Diwali illuminates every corner of our homes with joy and prosperity, there is another event that brightens the financial landscape of the nation – the Diwali muhurat trading.
This special trading session, held every year during Diwali, is steeped in tradition and holds immense significance in the financial world.
Let us delve into the intricacies of muhurat trading 2023. We will not only reveal the date and time of this auspicious event but also shed light on its financial significance.
What is muhurat trading 2023?
"Muhurat", a Hindi term meaning "auspicious time", holds a special place in Indian traditions, especially during the Diwali puja. This period is considered highly favourable for financial matters.
On Diwali, a special event known as the muhurat trading session takes place. Regular trading is put on hold for the day, and the markets open only for this one-hour session, which is scheduled during the evening hours of Laxmi Pujan.
The duration of this trading session is typically an hour, but it can vary slightly each year due to the lunar calendar and the auspicious 'muhurat' time.
This session signifies the onset of a fresh cycle in the Hindu calendar – Samvat. Many believe that trading during this auspicious hour can lead to prosperity and financial growth.
Keep in mind that all transactions conducted during the muhurat trading session are settled on that very day.
The trading covers a range of segments, including equity, equity futures and options, currency derivatives, commodity derivatives, and securities lending and borrowing (SLB), all happening within the same timeframe.
You may also like: What are financial securities? Examples, types, and importance
Both BSE and NSE officially acknowledge this trading window, often making special arrangements to celebrate the occasion. Given its significance, trading volumes during this session are generally higher than those in regular trading sessions.
History of Diwali muhurat trading
Muhurat trading, a tradition deeply intertwined with the celebration of Diwali, is a beacon of hope and prosperity that has illuminated the lives of traders across India for over 60 years.
As the festival of lights conquers darkness and good triumphs over evil, traders engage in market transactions during this auspicious period, inviting prosperity and making beneficial investments.
In India, Diwali is not just a festival; it marks the dawn of a new fiscal year for business owners and stock brokers. It is a time of new beginnings as they embark on a fresh journey in their financial voyage by opening new accounts for the upcoming fiscal year.
The Chopda Pujan, a ritual where account books are worshipped, is also performed during this time. The practice of muhurat trading stock market began at the BSE and was later adopted by the NSE.
For better understanding: Your comprehensive guide to successful share market investing
Significance of muhurat trading 2023
Muhurat trading is a significant event for investors who believe that purchasing stocks during this auspicious time will bring them good luck and wealth throughout the year.
On Diwali, stock traders open new settlement accounts, marking a fresh start to their financial journey.
Investors often see this as a chance to start their investments on a high note, either by adding new stocks to their collection or increasing their stakes in the ones they already own.
Historical data lends weight to these beliefs, with the BSE Sensex closing higher in seven out of the last ten muhurat trading sessions.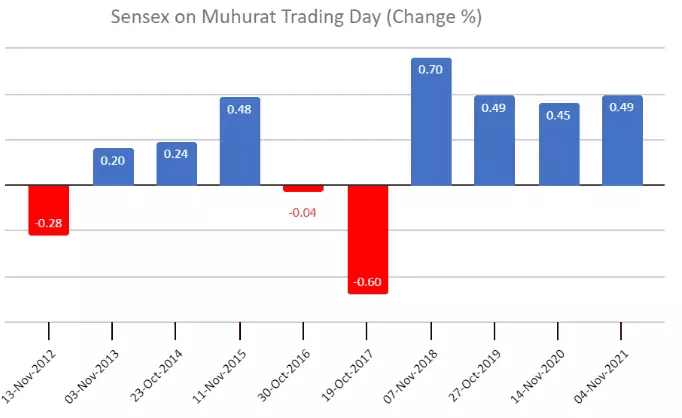 The Sensex gained 0.88% on Muhurat Trading Day in 2022.
What will happen in Diwali muhurat trading 2023?
During Diwali, investors are allowed to trade in a limited session. This session is typically divided into several segments:
| | |
| --- | --- |
| Session | Description |
| Block deal session | In this session, both parties come to a mutual agreement to trade shares at a set price. They then notify their respective stock exchanges to carry out the transaction. |
| Pre-open market | It is an eight-minute session wherein the stock exchange, i.e., NSE or BSE, sets the equilibrium price. |
| Normal market | This refers to the one-hour window during which the actual trading activity occurs. |
| Call auction illiquid session | As the name suggests, here, the illiquid securities are traded. |
| Closing session | This marks the end of muhurat trading, where investors have the opportunity to place orders at the closing price. |
Date & timing – Stock market Diwali muhurat trading 2023
The Diwali muhurat trading time is scheduled to take place on November 12, from 6 p.m. to 7:15 p.m. It includes a 15-minute pre-market session and is a special time for traders to make their moves in the market.
The timings are as follows:
| | |
| --- | --- |
| Session | Timing |
| Block deal session | 17:45 – 18:00 hrs |
| Pre-open market | 18:00 – 18:08 hrs |
| Normal market | 18:15 – 19:15 hrs |
| Call auction illiquid session | 18:20 – 19:05 hrs |
| Closing session | 19:25 – 19:35 hrs |
Source: NSE
Key considerations for muhurat trading 2023
Here are some considerations for BSE and NSE muhurat trading 2023:
The market can be quite a roller coaster during this time due to a surge in trading activity, so be vigilant.
Remember, any open positions when the session wraps up turn into obligations.
Be mindful of the support and resistance levels to make well-informed decisions.
Be sceptical of unsolicited advice coming from various sources.
Finally, make sure you are well-versed with a company's basics before you invest.
Also read: Key risks in investing in the stock market
Bottomline
Diwali muhurat trading is a special event that blends tradition and finance in the Indian stock market. It is a time when the festive spirit encourages us to make some smart investments during the lucky trading period set by the exchanges.
But remember, even though it is a festive occasion, it is essential to make investment decisions based on careful research and analysis.
So, here's to wise investing and a prosperous Diwali!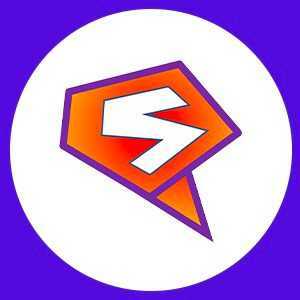 StockGro is India's first and largest 'Social Investment' platform aimed at helping you master the art of "Trading & Investment". Trade, Invest and get rewarded to Learn everything about 'Investments' the fun-filled way.