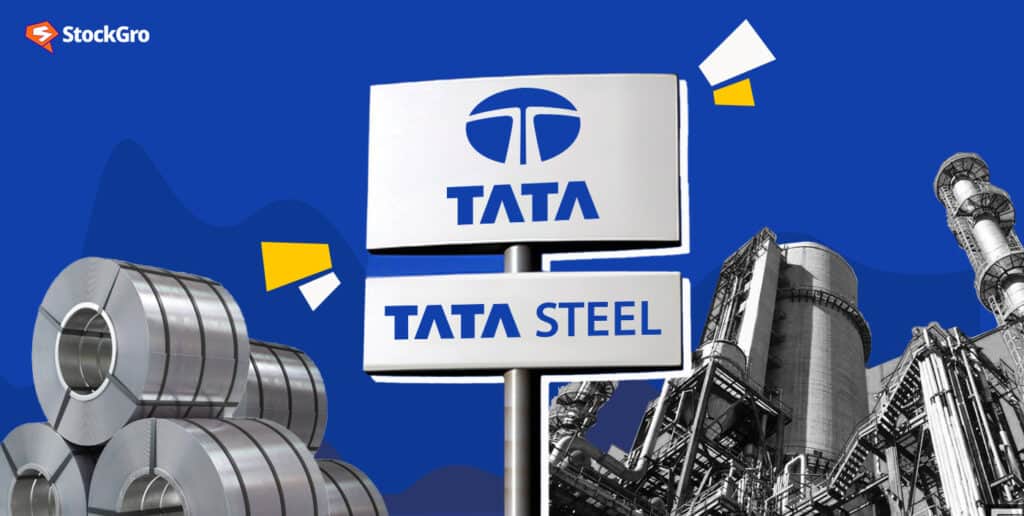 Tata Steel Q4 FY2023 results came out recently. And boy did it come as a shocker!
The steel-making subsidiary of Tata Group reported a gigantic 84 percent decline in net profit during the last quarter. Thus, the consolidated net profit raised during Q4 was Rs.1,566.24 crore. Why this steep decline? Well, two words – lower income. 
Not enough of an explanation, right? Time to dive deep into what went wrong with Tata Steel's Q4 profit. And why it may not be a cause of concern. 
How do Tata Steel Q4 numbers look like?
As the saying goes, it's all in the math. And Tata Steel's FY2023 Q4 results are no exception. Official reports suggest that last year's Q4 profit was much higher i.e. Rs.9,835 crore. So what went wrong?

Apparently, figures show two factors that may have led to Tata Steel's poor performance – a.Higher year-on-year expenses and b. Lower year-on-year income raised. This simply means:
Tata Steel earned a total income of Rs.63,131.08 crore compared to last year's Q4 income of Rs.69,615 crore
I.e., a 9 percent fall in total income earned in Q4 FY2023 compared to the same quarter in 2022.
The steel-maker's total expenses witnessed a surge from Rs.57,635 crore last year to Rs.59,918.15 crore in Q4 FY2023.
I.e., a 3.9 percent increase in total expenses year-on-year
While year-on-year growth is an important comparison, a look at Tata Steel's quarter-on-quarter (QoQ) performance may provide an optimistic perspective.
You may also like: Lights, camera, invest: Pop culture's impact on investment trends
Tata Steel FY 2023 Results: Q3 vs Q4
If you thought Tata Steel's Q4 performance was diabolical, you would not want to visit its Q3 figures. The company rendered a loss of Rs.2,502 crore during the quarter ending in December 2022.
Now, let's compare the quarter-to-quarter performance:
| | | |
| --- | --- | --- |
| Figure | Q3 FY2023 | Q4 FY2023 |
| Loss/Profit | Rs.2,502 crore (Loss) | Rs.1,566 crore (profit) |
| Revenue earned from operations | Rs.57,083.56 crore | Rs.62,961 crore |
| Net debt | Rs.71,706 crore | Rs.67,810 |
Clearly, the steel-manufacturing company is recovering from its Q3 losses. But would this growth continue? Well, here's one way to predict whether this upward trajectory would continue. i.e., whether reasons behind losses in Q3 and Q4 will still exist?
Reasons for Tata Steel FY2023 poor performance
Why did Tata Steel perform poorly during Q3 ending in December 2022? Several reasons accounted for the Rs.2500 crore loss, here are some of them:
Decreasing steel prices
After two years of battling the COVID-19 pandemic, global markets again weakened in March 2022, owing to inflation. Global inflation which stood at 6.4 percent in December 2021 surged to 9.2 percent in March 2022.
Full-fledged lockdowns were imposed in China, making the manufacturing-hub almost dormant to the world.
Not to forget the Ukraine-Russia conflict that forced global supply chains to redraw their paths. All these factors forced steel-manufacturers to reconsider their high prices.
After all, when clients are already hesitating to buy steel, you wouldn't want to discourage them further by hiking metal prices.
But hold on, why does China have a role in the global steel economy? Well, the answer is related to how much steel the country imports?
Also read: Buy the dip, sell the rip – stock market strategy explained
China's dwindling economy
In 2022, China was the only leading economy to suffer from a disastrous surge in COVID-19 infections. And to control the virus, the government imposed strict nationwide lockdowns, restricting public movement nearly 100 percent.

And to no one's surprise, it proved catastrophic for China's economy. According to CNN Business, China reported a mere 3 percent economic growth in 2022 i.e., worst performance in nearly 50 years.
Of course, the country began recovering in the last few weeks of 2022 and beginning of 2023. So much so that the International Monetary Fund (IMF) predicts both China and India taking-up 50 percent of global growth this year.

Now that the pretext is set, let's come back to steel.

Here's a fun fact: China's demand for steel accounts for 50 percent of global consumption. In fact, in 2020, the country was named the largest importer of steel.
But during the last two years, China's imports were impacted by the virus. And this invariably, affected global steel imports. Tata Steel being a leading steel-manufacturer, was bound to face the brunt. And so, incurred losses in Q3.
Currently however, China's economy is recovering. And this bodes well for Tata Steel as the company's steel exports to India's neighbour might recover too. And this thought is showcased in the company's improved performance in Q4.
High fuel and gas prices
During the Russia-Ukraine war, global fuel and oil prices grew multifold. Why? Because of several reasons including:
World was still recovering from the pandemic and inflation remained high
Lack of global investments in oil and gas industry
Demand for fuel increased
A common notion suggests that the middle-east countries like Saudi Arabia and UAE are the largest exporters of oil. There is some truth to it. But a lesser-known fact remains that as of 2023, Russia is one of the largest exporters of oil. And who was their leading client – the European Union.
But the War became a costly affair for the EU, as inflation skyrocketed. And so did oil prices. Question is – how does this relate to steel?
Well, to manufacture steel, iron ore is heated to a very high temperature using fuel. But if you cannot afford fuel, how on earth would you manufacture steel? Again, a costly affair.
Currently however, global inflation is likely to stabilise from 8.7 percent in 2022 to 7 percent, as per IMF predictions. As a result, fuel prices are likely to go down and steel manufacturing will become cheaper.

And so, Tata Steel's expenses would fall too. This again, reflects in the company's Q4 performance, compared to Q3.
Read also: Pump-and-dump: Why is it illegal in the stock market?
So, here you have it – Tata Steel's 84 percent decline may be shocking now. But it might just be a steady step to recovery!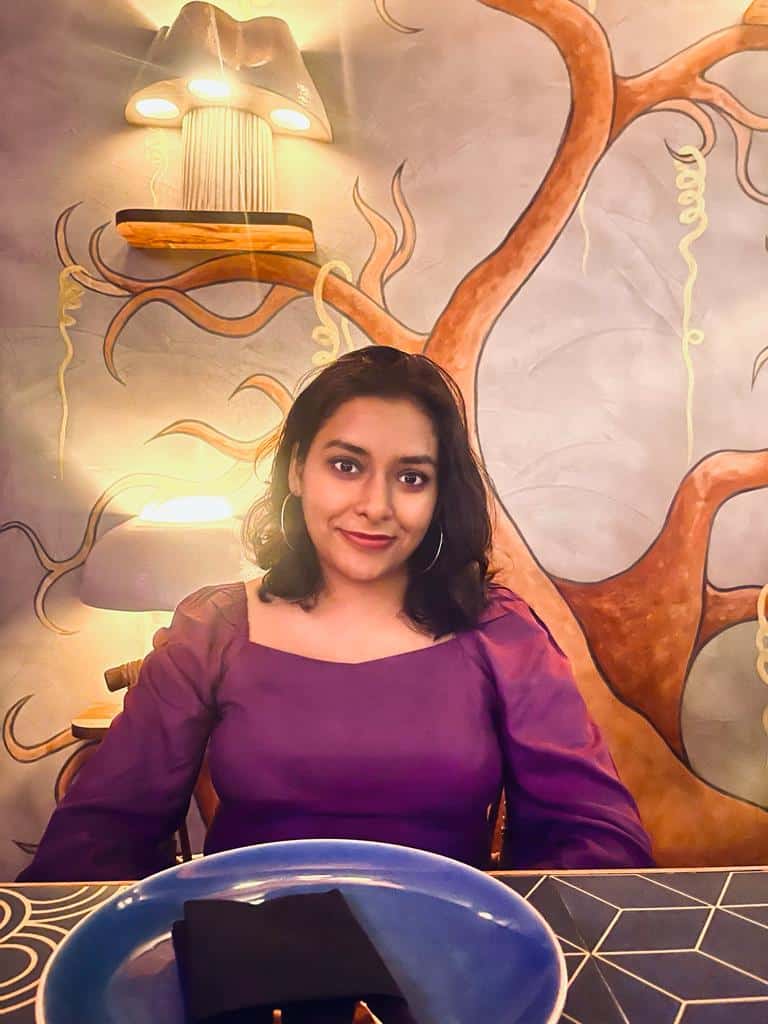 A finance-junkie and journalist-by-heart, I endeavour to dive deep into anything that tickles my curiosity. This 'anything' mostly relates to stock market and money matters.