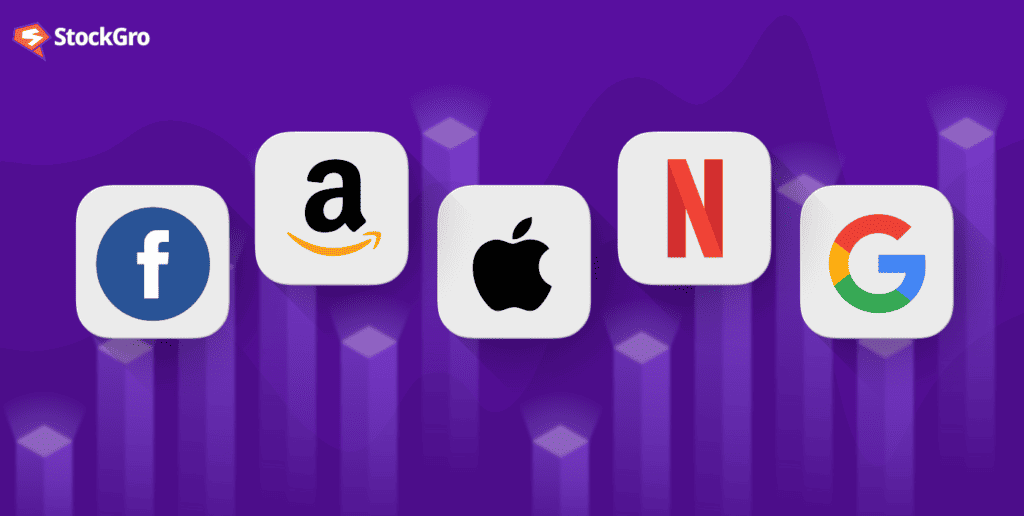 In the language of finance, FAANG's full form stands for the five distinctive American technology enterprises. They include Facebook (now known as Meta), Amazon, Apple, Netflix and Google (now known as Alphabet). Each of these tech giants makes for an astonishing market in the stock industry. Hence, they make investors look forward to investing in the best international players.
FAANG Stocks: how did it get its name?
Jim Cramer, the celebrated television host of the CNBC show "Mad Money", coined the term FAANG in 2013. Cramer appreciated these enterprises for their dominance in the market.
However, he used the term FANG. The 2nd "A" in its acronym, which came from Apple, was added in 2017. However, FAANG has now been dubbed MAMAA, as two members have changed their names, and one has been replaced.
What makes FAANG stocks so popular among global investors?
The five stocks of FAANG are hugely popular among investors worldwide. And with a combination of markets of the biggest companies, it has given a market capitalization of about 7 trillion USD in 2022.
This substantial boost further supports the high-profile buys by the most influential and some of the largest investors in the world. For example, it has caught the likes of Soros Fund Management, Berkshire Hathaway or BRK, as well as Renaissance Technologies.
And these are just a few of the biggest names that have added the stocks of FAANG to their business portfolios.
You may also like: How to Invest in US Stocks from India?
How did FAANG stocks get their momentum and growth?
Each of the stocks FAANG trades on the prestigious National Association of Securities Dealers Automated Questions Stock Exchange, or the NASDAQ exchange. It is a premier New York-based stock exchange in New York. Also, each stock has its place in the S&P 500 index.
Given that it represents the broader aspects of the market, it reflects the index movement of the market. Experts consider this index to be a proxy for the overall economy of the US economy.
How influential are FAANG's stocks on it? Let us take an example. From the low that the index reached in February 2018, the stocks of FAANG could contribute to about 40% gain of this index by August 2018.
What are the FAANG companies?
Let's look at the numbers of the FAANG stocks:
Meta or Facebook: This well-known social networking platform is Mark Zuckerberg's brainchild. Since 2004, it has enabled users to stay connected with family and friends, share pictures and updates, and participate in events and groups. With over 2.8 billion users now, it controls WhatsApp, Oculus VR, and Instagram.
Amazon: in 1994, Jeff Bezos started it as an online bookshop. Rapidly, it expanded to be the leading e-commerce platform in the world. Operating almost worldwide, Amazon now offers everything from electronics and groceries. Amazon also offers TV and movie show streaming and subscribed services like Amazon Prime that offer various benefits.
Apple: back in 1976, Steve Jobs, Steve Wozniak and Ronald Wayne founded an electronics company named Apple. Now with hardware like iphone and iPad, as well as Mac laptops and software like iTunes, Apple Music, iOS and Mac Operating system, it has a valuation of 2 trillion USD.
Netflix: This online streaming platform has revolutionised the world of entertainment. Created by Marc Randolph and Reed Hastings in 1997, Netflix is now an entertainment giant with a very prominent global presence. It presently has more than 200 million subscribers all over the world.
Google (Alphabet): this search engine perhaps needs no introduction. The enterprise was founded by Sergey Bill and Larry Page in 1998 and reconstructed as Alphabet in 2015. It is the mother company of Google and its subsidiaries, such as Google Drive, Gmail, Google Slides, sheets, docs and the like.
| | | | |
| --- | --- | --- | --- |
| FAANG Stocks(2023) | USER | Revenue | Net Income |
| META or Facebook | 3.74 Billion | $116.61 Billion | $39.4 Billion |
| Amazon(AMZN) | 300 Million | $524.897 Billion | $33.4 Billion |
| Apple( AAPL) | 1.5 Billion | $285.095 Billion | $28 Billion |
| Netflix(NFLX) | 232.5 Million | $31.909 Billion | $4.200 Billion |
| Google(GOOG) | 4.3 Billion | $279.8 Billion | $ 58.587 Billion |
Are these FAANG stocks overrated?
A certain group of investors does question whether the stocks of FAANG are worth the value. The FAANG Companies supporters debate that such stocks' valuations are strictly based on their fundamental business strength.
However, those who oppose this argue that despite the spectacular performance in business, the stock prices of many FAANG Companies have become extremely expensive. Sometimes, the cost reaches such an extent that it might become difficult to churn out a profit on a long-term basis.
Also Read: All about health insurance schemes for a millennial investor
Are the FAANG stocks tricky to acquire?
The brief answer is- NO! All of the FAANG Companies are meant for public trade. This is a direct reason why there is nothing complicated about acquiring FAANG stocks. Despite the volatile market, each company enjoys a substantial volume of daily trades.
However, many investors still believe that the stocks of FAANG are overvalued, as they can be tricky to have in economic rates. So often, you can see many of them wait and see if the valuations of the FAANG Companies plummet.
How to diversify the FAANG stocks portfolio?
Despite all the positive market forecasts, anyone willing to invest in the FAANG Companies might consider diversifying their portfolio. Dealing with individual stocks might land them with the possible risks that each stock often brings.
Case in point, some of the stocks of FAANG can give impressive returns for the time being. But the ups and downs in the market might not always give good returns. Hence, diversifying the investment would help you enjoy a well-balanced profile.
Also Read: At what age can you invest in stocks?
Are FAANG stocks still a lucrative investment?
As an investor, you need to understand that the fluctuations you see in MAMAA or FAANG Companies are the new "normal". No matter what the experts argue, there are certain pointers that you cannot deny. Amidst inflation and a series of unfavourable circumstances for investment, these big-cap stocks offer deep and rare discounts.
So it is only prudent to observe these names. They have healthy margins, strong balance sheets and competitive positioning. When you are investing there, the market might outperform at times. Still, investment in these companies can give some truly lucrative returns.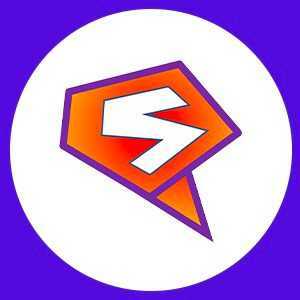 StockGro is India's first and largest 'Social Investment' platform aimed at helping you master the art of "Trading & Investment". Trade, Invest and get rewarded to Learn everything about 'Investments' the fun-filled way.