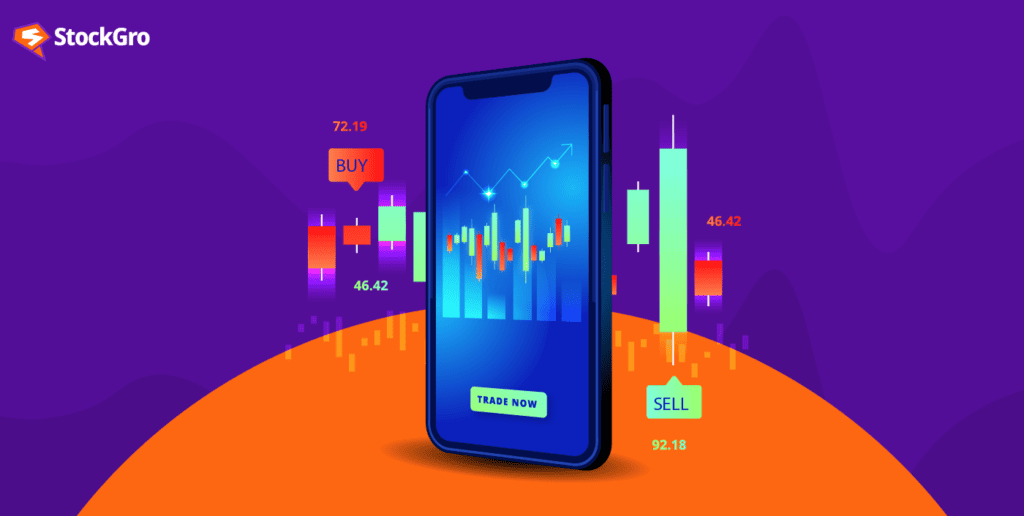 Amid the pandemic, when people were stuck at home, a new trend emerged among young investors – trading stocks from the comfort of their homes. It was like a secret world of financial opportunities suddenly cropped up. And guess what? They weren't alone in this adventure!
According to recent data, 25 million demat accounts were added in the 2022-23 financial year. That's an average of over 2 million new accounts every month! The demat account frenzy peaked in May 2023, when a remarkable 2.1 million accounts were added in a single month.
If you're considering jumping on the stock investment bandwagon, a Demat Account is a must-have. But hold on a second—what exactly is a Demat Account, and how does it work? Let's break it down for you!
You may also like: Decoding the significance of market capitalisation
What is demat account? A brief
In 1996, India introduced the Demat account for trading on NSE. It operates similarly to a bank account, holding share certificates and other securities in a complete electronic format.

Demat accounts, which are also known as dematerialisation accounts, simplify the process of holding investments such as shares, government securities, bonds, mutual funds, and exchange-traded funds (ETFs). They eliminate the risk of misplacing these investments by holding them in electronic form.
In simple words, a Demat account allows the trading of shares easily. Physical share certificates' hazards and difficulties are eliminated. So, if you are into a stock market investment, opening a demat account is mandatory.
How to open a demat account?
Opening a demat account is relatively easy. The process remains almost similar whether you are opening an account online or offline. Here are the steps to open a demat account offline-
Select the depository participant
After comparing different DPs and their benefits, you can zero down on the suitable one for your demat account.
Filling up the application form
Fill up the application form to open the demat account. Along with submitting the application form, you need to submit your KYC documents and personal details.
The verification process will examine the application form and your KYC documents. You will receive all the guidelines for using the Demat account and can address any doubts you have. Opening the demat account will require payment of specific fees.
After verifying everything, your demat account will open, and you will get a UID (Unique Identification Number).
What are the steps to open a demat account online?
Visit the official website of the preferred DP
Fill all your personal information with mobile number to get an OTP.
After entering the OTP, fill in the KYC details required.
All set, your demat account is open.

What are the documents required to open a demat account?
To open a demat account, you will need to submit documents, including-
Aadhar Card
Pan Card
IT Returns (minimum 2yrs)
Verified copy of electricity bill
ICAI, ICWAI, ICSI, bar council etc, issued identification card with photograph
Bank Attestation
Passport size photos
Benefits of demat account
There are multiple benefits of a demat account. Some of these are-
No more paper certificates
In the past, companies used to issue shares in the form of paper certificates. So, if you are buying or investing in multiple company shares, you must file all share certificates or bonds. Such copies were prone to damage and loss and required time-consuming transfer procedures.
Storing these certificates is simple because you can keep as many shares as possible in a demat account. You can manage your shares in your account and trade in volume this way. Additionally, you can use your Demat Account to quickly transfer shares.
Your Demat Account is quite simple to access. You can access your shares using any device or from any location. Investing in a future with financial security is now easier and more accessible than ever, thanks to a demat account.
Also Read: Margin trading: Exploring the risks and rewards
How to use demat account? A short guide
Once you know its benefits, knowing how to use a Demat account to enjoy those benefits is important. Follow the below steps-
Use your client ID or account number to access your online Demat account.
Once you open your portfolio, you will be able to view holdings available in the form of stocks, bonds, or mutual funds.
You must also open a trading account after opening a demat account to engage in trading.
Following account opening, you must link your bank, trading, and demat accounts.
Once your accounts are linked, you must place an order through your trading account to begin trading. The fair trading exchange will then be connected to you by your broker so you can place your trade there.
The exchange will electronically process your order.
Different types of demat accounts in India
You can open different types of demat accounts as per share investment or securities. Some of these are-
These accounts are for Indian citizens investing in shares and are dematerialised. Regular Demat accounts are best for Indian residents who deal in equity trading and investing.
Repatriable demat accounts
These types of Demat accounts are accessible to NRIs. A repatriable account enables you to move money abroad if you're an NRI. You must link the respective account with a Non-resident External (NRE) bank account to repatriate your money.
Non-Repatriable demat accounts
You can open a non-repatriable account if you're an NRI as well. Transferring money internationally is not possible with this kind of account. It must be connected to an NRO bank account, Non-resident Ordinary.
Features of Demat Account
You need to be aware of the different features of a demat account. Some of these are-
Share transfer- Under this, transferring shares is as simple as sending your duly signed depository participant a Delivery Instruction Slip (DIS).
Loan collateral- You can use it to secure a loan from a financial institution by pledging the securities you have in a Demat account.
Temporary freezing– It allows you to hold your demat account frozen for a certain period. This option, however, is typically only made accessible if you have a certain quantity of shares available.
Quick transfer of benefits– Benefits are sent quickly with the best Demat accounts, including dividends, bonus shares, interest, and refunds.
Loan against securities– You can seek a loan against securities in your name.
Also Read: Rebalancing your finances and inner zen!
Things to know about account maintenance charges for your demat account
Although a Demat account in India has easy features and benefits, it also comes with certain maintenance charges. For a regular Demat account having a balance of Rs. 50,000, you don't have to pay any charges. Depending on your trades, those with assets worth Rs. 50.00 and Rs. 2 lakhs should pay somewhere between Rs. 100 and Rs. 750.
The annual cost can get as high as Rs. 2,000–2,500 when the transaction value surpasses Rs. 2 lakhs. A Demat account holder must pay the custodian an annual maintenance charge (AMC) in exchange for services.
These are also referred to as Folio maintenance costs, which can cost between Rs. 300 and Rs. 900 annually. To get a clear idea, let us consider the AMC for your demat account in Zerodha-
| | | |
| --- | --- | --- |
| Type of Account | Annual Charges | Quarterly Charges |
| Individual, HUF, and Partnership Firms | Rs 300+18 GST | Rs 75 + 18% GST |
| NRI | Rs 500 + 18% GST | Rs 125 + 18% GST |
| Corporates LLPs and Private & Public Companies | Rs 1000 +18% GST | Rs 250 + 18% GST |
| IL & FS Demat | Rs 400 + 18% GST | Rs 100 + 18% GST |
Final thoughts
A Demat Account is your ticket to the world of stock trading and investments. With its convenience, security, and versatility, it's no wonder millions of new investors are jumping on the bandwagon. Are you ready to embrace the world of hassle-free trading? With a demat account by your side, the answer is a definite yes!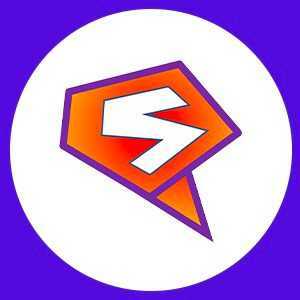 StockGro is India's first and largest 'Social Investment' platform aimed at helping you master the art of "Trading & Investment". Trade, Invest and get rewarded to Learn everything about 'Investments' the fun-filled way.