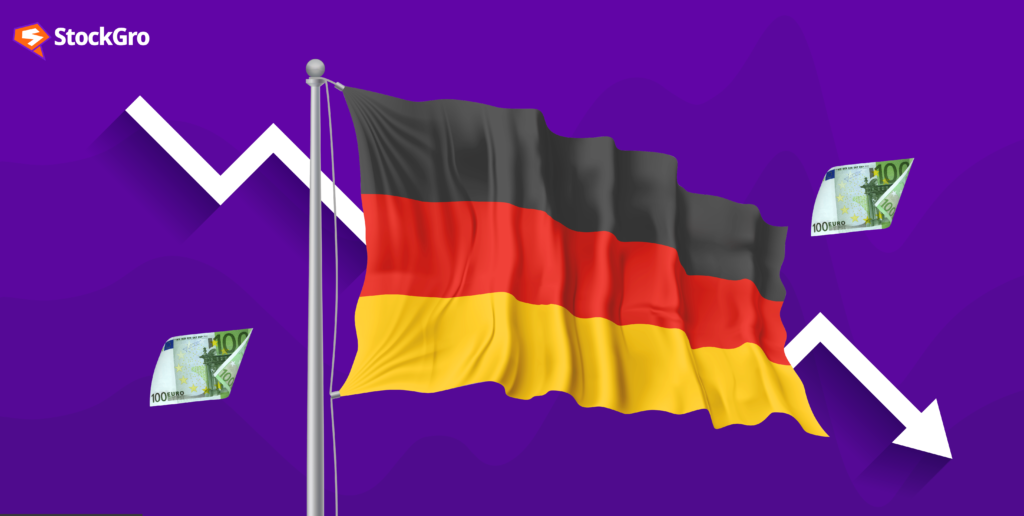 Recession" – is a word that wreaks trouble for any economy, irrespective of how big or powerful it is. So, when Germany, the fourth largest economy in the world, announced a contraction in its Gross Domestic Product (GDP), the world started panicking. Why? Because Europe's most powerful country has supposedly entered recession! 
How did the world come to that conclusion? What is this "GDP contraction" that everybody seems to talk about? Let's get these questions answered. 
While understanding the German economy's status quo, the term 'Gross Domestic Product (GDP)' would be used several times. So it doesn't hurt to revise this age-old concept to get better clarity.
What is Gross Domestic Product (GDP)?
GDP is an important indicator of a state, region or country's economic performance. To put it simply, it is the final value of goods and services produced within the geographic boundaries of a state/country/region, calculated during a specific period of time.
GDP of a country is calculated using the following three methods:
Expenditure method: Total expenditure incurred for producing all goods and services
Income method: Total income earned by different aspects of production, including labour and capital
Output method: The total market or monetary value of all goods and services produced. Taxes are subtracted, and subsidies are added to get a realistic figure. 
Typically, a financial year of 12 months is divided into four quarters of three months each. So, the GDP data is announced on a monthly, quarterly and yearly basis.
What prompted the world to assume Germany has entered recession has more to do with the GDP data it released on May 25, 2023. 
But first, let's understand a bit about the German economy. 
You may like: How Adani Group stocks rose to Rs. 63,418.85 cr in a single day 
Germany – Europe's most powerful economy
According to data published by International Monetary Fund (IMF), the GDP of the European Union (EU) contracted to USD 16,613.060 billion in 2022, from USD 17,1165.427 billion in 2021. The region is expected to reach a GDP of USD 21,111.31 billion by the financial year 2028.
And here's another fun fact – the EU represents 1/6th of the world's economy. No wonder the world's warning bells started ringing as soon as Germany recession news went public.
The EU is an economic and political union of as many as 27 member states spread across the European continent, with the exclusion of the United Kingdom, of course. Surely, we would talk about Brexit some other time.
Now, the GDP of the European Union encompasses the GDP of its individual members. Let's look at the top contributors to get some perspective of Germany's powerful position:

Top 5 largest Economies in European Union

| | | |
| --- | --- | --- |
| Rank | Country | GDP value (in billions of dollars) |
| 1 | Germany | 4,503 |
| 2 | France | 3,128 |
| 3 | Italy | 2,778 |
| 4 | Spain | 1,896 |
| 5 | Netherlands | 1,038 |
The top five economies contribute 62 percent to the EU's total GDP. And evidently, Germany enjoys the biggest contribution. Thus, when the most powerful European economy is falling into recession, there's a looming concern about the butterfly effect. 
Why, you may ask. Remember the 2007-08 financial crisis? Well, there is a strongly believed theory that the fall of the Lehman Brothers in the US became a catalyst for the collapse of other major global economies i.e., a butterfly effect!
Germany's position in the world's biggest economies
As you may know, Germany not only enjoys a powerful position in the EU but also, in the world. With a GDP of USD 4,075.4 billion as of 2022, Germany is the fourth largest economy in the world. And the country has maintained a stable position in the top 5 economies for decades. 
Another reason why Germany is falling into recession is a global concern. 
| | | |
| --- | --- | --- |
| Year | Position | GDP Size (in Billions of dollars) |
| 1992 | Third | 2137.572 |
| 2010 | Fifth | 3399.668 |
| 2022 | Fourth | 4503 |
| 2028 (expected) | Fifth | 5,044.44 |
World Bank, International Monetary Fund (IMF)
Fun fact: RBI deputy governor Michael Patra predicts India to beat Germany and become the fourth largest economy by FY2026, reaching the milestone of USD 4 trillion economy. And if all goes well, it might replace Japan by 2027 to become a USD 5 trillion economy. On both occasions, Germany would be placed in the fifth position. 
Read also: Jio Financial Services: Disrupting the insurance and AMC markets
Why did Germany fall into recession?
On May 25, 2023, Germany's finance minister Christian Lindner announced the country's GDP data which showed "surprisingly negative signals". What are those negative signals? Following is the data that shows forecasted and actual GDP growth levels for each quarter.
Germany GDP Data release date
Quarter & Financial Year
Forecast GDP Growth
Actual
GDP Growth
May 25, 2023
Q1 FY2023
-0.1%
-0.3%
April 28, 2023
Q1 FY2023
0.3%
-0.1%
February 24, 2023
Q4 FY2022
-0.2%
-0.4%
January 30, 2023
Q4 FY2022
0.0%
-0.2%
November 25, 2022
Q3 FY2022
0.3%
0.4%
October 28, 2022
Q3 FY2022
-0.2%
0.3%
Although forecasts suggested 0.1 percent decline in GDP growth, Germany's GDP shrank 0.3 percent in the first quarter of FY2023. And this is after a decline of 0.5% in the previous quarter i.e., Q4 of FY2022. 
Now here's something you should know – as the general rule of thumb goes, two consecutive quarters showing negative GDP growth indicates recession. Thus, a 0.3% decline after a 0.5% fall in the previous quarter indicates a recession. It's all in maths.
Interestingly, the International Monetary Fund (IMF) had earlier predicted two countries to fall into recession in 2023 – Germany and the United Kingdom. While its forecast for Germany is now coming true, the organisation did take a U-turn recently, predicting the UK economy to avoid recession and expect a rebound this year. 
I don't want Germany to play in a league in which we have to relegate ourselves to the last positions

Germany FM while responding to IMF's predictions
Also read: Market cycles: Riding the rollercoaster of stocks
What caused a recession in Germany? 
How could a powerful economy like Germany fall into recession? Inflation, of course. The vicious cycle of price-rise definitely incited weakening GDP growth. But there is another factor – the Russia-Ukraine crisis. 
You see, crude oil is an asset that most of us relate to the Gulf – United Arab Emirates (UAE), Qatar, and Saudi Arabia. But the largest crude oil supplier to the European Union is Russia. And with the geopolitical war at its peak, crude oil prices were bound to skyrocket. This invariably derailed economic activities in Germany.
Not to mention the EU imposed sanctions on Russia and hence, had to look out for alternate sources of oil. And in 2023, India became the EU's largest supplier of refined fuels, according to a report by Kpler.
Clearly, the Russia-Ukraine geopolitical tensions have witnessed major economic collateral damage. With Germany being the first leading economy to face a full-fledged recession.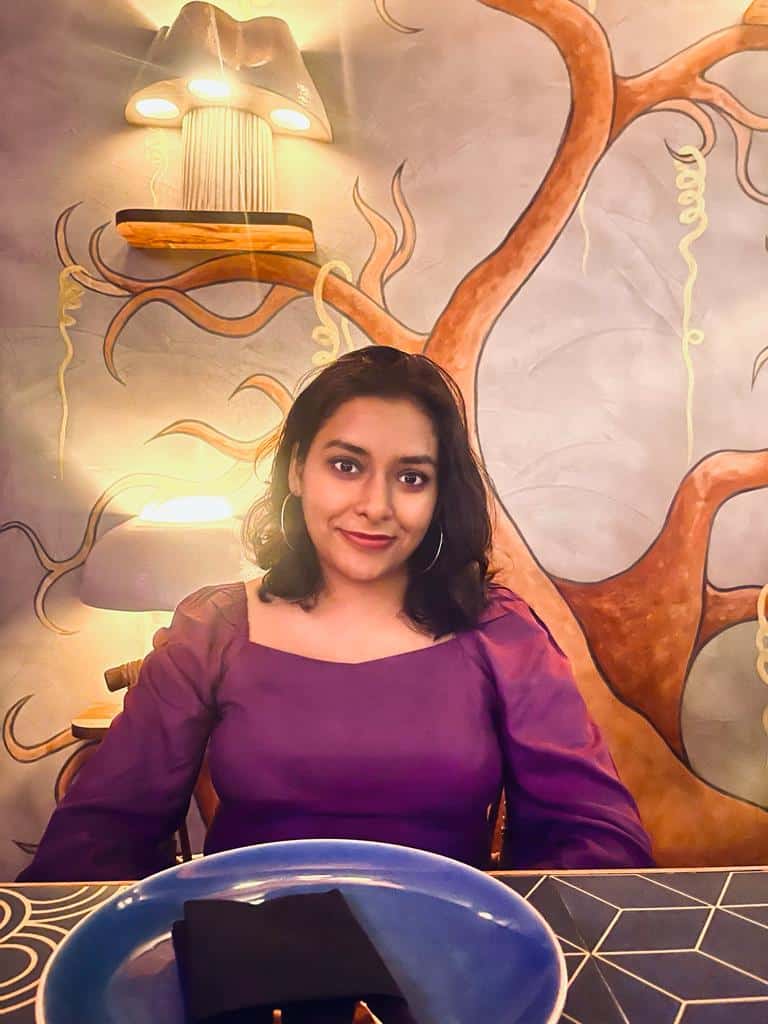 A finance-junkie and journalist-by-heart, I endeavour to dive deep into anything that tickles my curiosity. This 'anything' mostly relates to stock market and money matters.