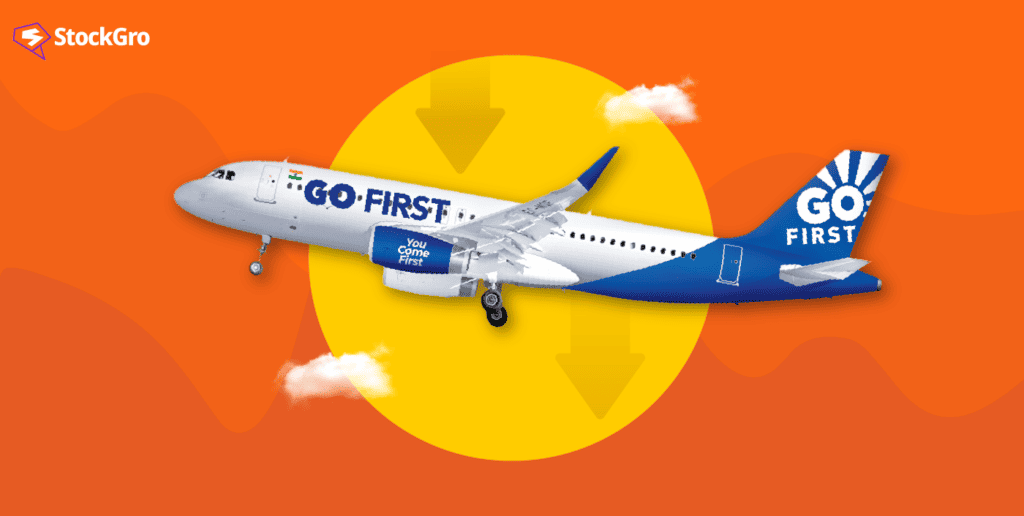 If you were a frequent domestic or international flyer in 2022, you might have heard of GoFirst – anthe airline that provides tickets on a subsidised basis. And Indians, with their incessant love for discounts, leveraged on this 'ultra-low-cost' model.
Unfortunately, this business model may have resulted in GoFirst's doomsday, as the 17-year-old airline filed for bankruptcy. What went wrong? How will the Directorate of Civil Aviation (DGCA) respond? Let's find out:
Context of GoFirst bankruptcy
On Tuesday, May 02, 2023, the aviation sector experienced a massive jolt as GoFirst Airlines filed for bankruptcy. Additionally, its flights scheduled from May 03-05, 2023, were unceremoniously cancelled. Of course, all passengers would be issued a full refund. A sigh of relief indeed.
From a passenger's point of view, this announcement is, indeed, confusing. Despite GoFirst's "affordable" ticket prices, flight travel is an expensive ordeal. And so, to maximise discounts, most passengers tend to book their tickets well in advance. Unless you're a multi-millionaire or billionaire who can just hop on a flight on a whim.
Now that GoFirst is bankrupt, it may not be able to go ahead with flights scheduled post-May 05. This was bound to create confusion. And a report published by LiveMint suggests that GoFirst flights may remain suspended till May 15, 2023.
Imagine being in the aviation sector for 17 years, even surviving the brutal 2-year COVID-19 pandemic, only to file for bankruptcy in 2023. Let's look at the main reason that supposedly, caused this bankruptcy.
You may also like: BYJU's faces ED probe over Rs. 9754 Cr foreign transfers
Non-Supply of US-based jet engines
Coming from the horse's mouth, Kaushik Khona, CEO of Go Airlines, was quoted by the Economic Times saying –
A very well-known firm has evaluated the loss which we have suffered till date starting from June 2020. April-May 2020 was anyways non-operational period. Even if we calculate from June 2020 till date, we have lost almost $1 billion because of the aircraft on-ground compensation, which we should be getting.

Kaushik Khona
CEO, Go Airlines
Who is Go Airlines CEO talking about? Of course, Pratt & Whitney, the US aerospace manufacturer, apparently, supplied engines to the Indian airlines. However, the manufacturer either provided defective engines or failed to provide adequate engines to meet the airline expansion requirements of GoFirst.

From a trader's perspective, it's like having the capital and eligibility requirements in place. But no public stock exchange exists to trade in shares.
Interestingly, while several people speculate that the skewed business model or overtly-ambitious expansion plans also contribute to bankruptcy, GoFirst's CEO disagrees.
"I do not think there is any different reason for losses, and if at all, we had these engines available, we would have been far more profitable.

Kaushik Khona
CEO, Go Airlines
The question is, if Pratt & Whitney did not have engines to provide, why not offer monetary compensation instead? This is precisely what even Khona believes and claims this compensation alone to be worth a whopping Rs. 8000 crore.
And assuming that lack of engines is the only reason GoFirst faces breakdown, this Rs. 8000 crore compensation would have made the Indian airlines profitable. Bold assumption? Well, this is exactly what the GoFirst CEO reiterated.
Also Read: What is the role of FIIs in the Indian stock market?
GoFirst's allegations against Pratt & Whitney
Currently, the ultra-low-cost carrier (ULCC) has voluntarily filed a bankruptcy petition with the National Company Law Tribunal (NCLT) i.e., the judiciary branch that resolves disputes pertaining to Indian companies.
In its plea for "voluntary insolvency", GoFirst alleged the following complaints against Pratt & Whitney:
The US-based aerospace manufacturer supplied defective engines and failed to provide maintenance services to revive those engines. This invariably violates the agreement between both parties.

GoFirst claimed that more than 80 percent of first-time engine removals took place even before completing the standard 5000 engine hours.

The US-based manufacturer has itself, accepted the defects in their engines along with facing financial difficulties
With good-quality engines not available, most of GoFirst's aircrafts remained stagnant, ultimately resulting in the company going bankrupt.
Look at GoFirst's financials
As traders or investors, you want to see the figures. What GoFirst claims against Pratt & Whitney may be true. But how would one understand the amplitude of these claims without looking at figures?

Here's what GoFirst's maths suggests:
During the financial year 2015, 96 percent of GoFirst's aeroplanes were available for flying operations. However, as engine defects began, available aeroplanes reduced to 54 percent in FY 2023.

According to a report by Business Today, a whopping 50 percent of Pratt & Whitney engines were not functioning, as of March 01, 2023. This factor resulted in losses worth Rs. 10,800 crore (inclusive of revenue and miscellaneous expenses)

Already, the COVID-19 pandemic has forced the grounding of GoFirst airlines. This led to cumulative losses increasing from Rs. 1,346 crore (FY 2020-21) to Rs. 3,600 crore (FY 2022-23)

While losses almost doubled, GoFirst's expenses also doubled from Rs. 2,250 crore (FY 2014-15) to Rs. 5,907 crore (FY 2022-23)

As many as 4,118 flights accounting for 77,500 passengers have been cancelled in the past 1 month

Bankruptcy is likely to impact 7,000 direct and 10,000 indirect employees, reports Business Today

Merely looking at the figures, it may not surprise you that GoFirst is currently facing bankruptcy. But the case gets more interesting – apparently, Pratt & Whitney did pay Rs. 400 crore as compensation for their faulty engines. But this was back in March 2020.
Currently, the aerospace manufacturer is not showing any intentions of compensating their faulty engines. And this has led to arbitration in Singapore i.e., a third-party will now get involved to solve the ongoing monetary dispute between GoFirst and Pratt & Whitney.
How does GoFirst bankruptcy impact Indian banks?
As details surface every day about GoFirst's bankruptcy, the case gets increasingly complicated. How? Well, before telling you the exact complication, let's dive a bit into the Adani-Hindenberg debacle.
Remember when Adani Group was planning a follow-on public offer (FPO)? Although it excited Dalal Street, the FPO plan reached a standstill after Hindenberg, a US-based research firm, released a report about Adani Group's financials.
In fact, Hindenburg made some serious allegations against Adani, including large-scale market manipulation and falsely overinflating their numbers to gain investor confidence. While scepticism around Adani Group's shares grew daily, leading banks announced their exposure to Adani loans.
The likes of the State Bank of India, Bank of Baroda and Punjab National Bank (PNB) announced the percentage of obligations (or loans) that Adani owed to them. And this exposure invariably made banks vulnerable.
Why is this important? Simply because GoFirst owes money to several leading Indian banks. And with the arbitration not yet started, banks are also facing the brunt of those "defective engines".
Indian banks' exposure to GoFirst
The Indian airline company owes a total of Rs. 65.21 billion to several lenders. Their distribution is as follows: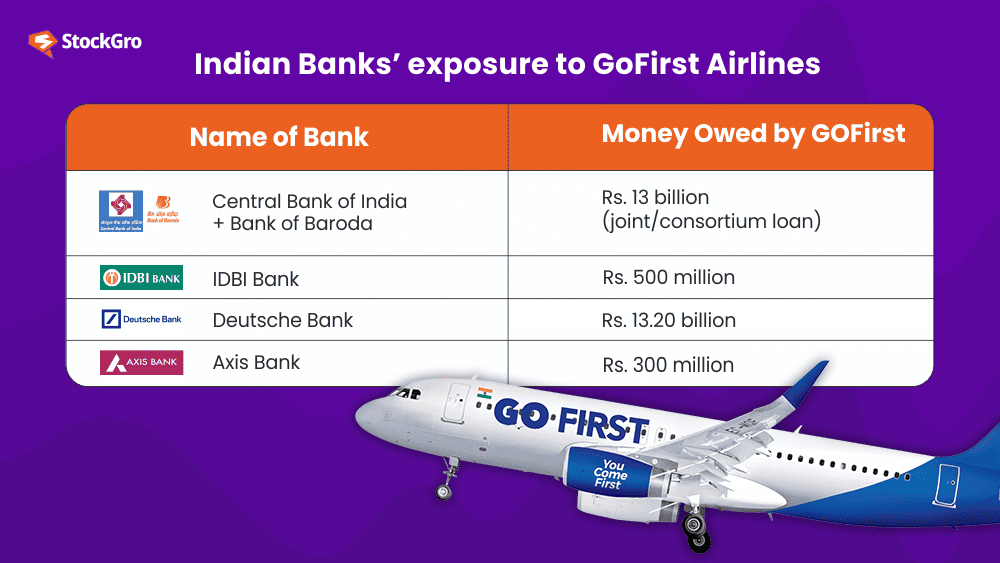 Now the question remains – is GoFirst another Adani in the making for banks? What would be the end-result of the Singapore-based arbitration?
Hypothetically, if GoFirst's claims are found to be inadequate, will the Indian airline be in a position to revive?
Indeed, the GoFirst bankruptcy saga continues. But with more questions than answers.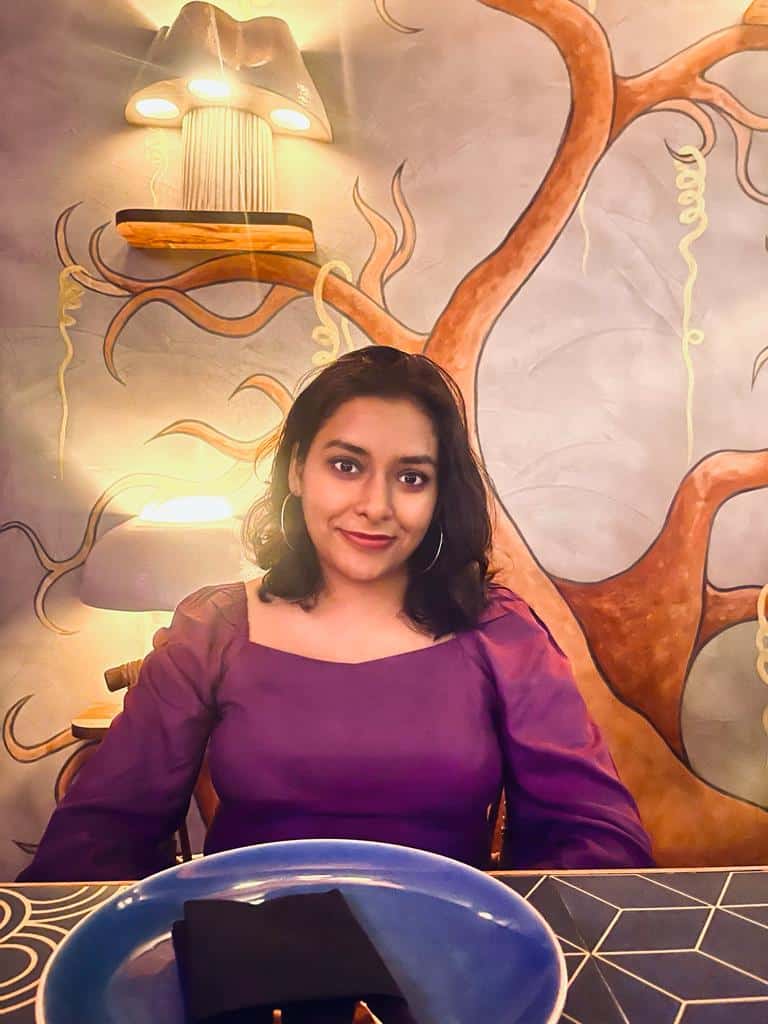 A finance-junkie and journalist-by-heart, I endeavour to dive deep into anything that tickles my curiosity. This 'anything' mostly relates to stock market and money matters.