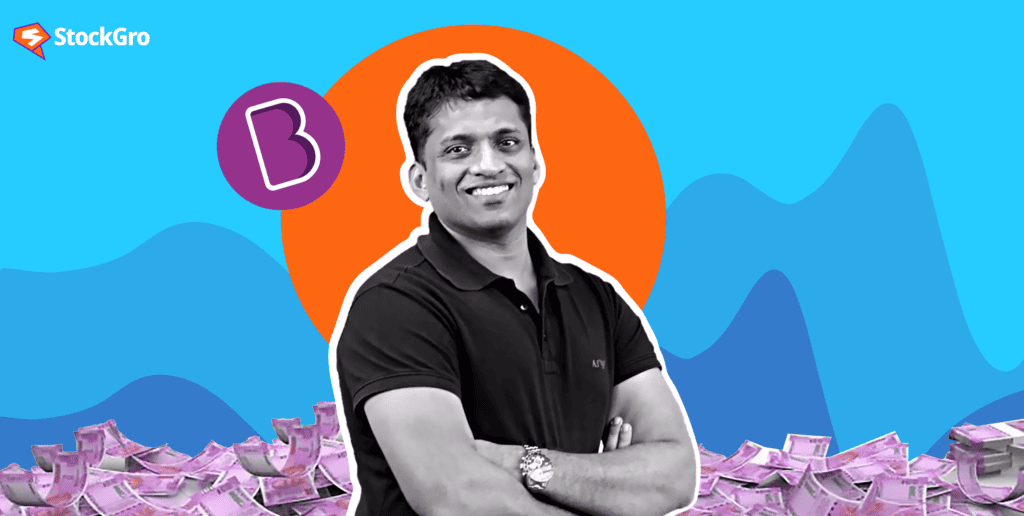 If you're a fan of ed-tech, you must have heard about Byju's – the popular online learning platform that has taken the Indian market by storm. The company has over 150 million learners and has raised a whopping $5.8 billion in funding from some of the world's biggest investors.
Being India's most-valued Ed-tech startup, Byju's is no stranger to being in the news. From receiving massive funding to acquiring various ed-tech startups and attracting the attention of the masses with its celebrity endorsements, the company has been making waves.
However, Byju's has been under fire since the beginning of 2022. From accounting irregularities, alleged mis-selling of courses, and mass layoffs, the company has had one problem after another.
The latest one was the Enforcement Directorate (ED) raid on April 29, 2023. It has come under fire for allegedly violating foreign exchange laws, leading to an investigation by the ED. Here's what you need to know about the controversy.
What happened with Byju's?
Last week, the ED carried out searches at three locations in Bengaluru related to Byju Raveendran and his company, Think & Learn Private Limited, which operates the popular online learning platform. The searches conducted under the Foreign Exchange Management Act (FEMA) with regard to money laundering.
What is FEMA?
FEMA stands for Foreign Exchange Management Act. It is a law that regulates foreign exchange transactions in India. The main objective of FEMA is to facilitate external trade and payments and promote orderly development and maintenance of the foreign exchange market in India.
You may also like: What is the role of FIIs in the Indian stock market?
Violating foreign funding laws
Byju's has been accused of violating foreign funding laws and remitting a massive sum of INR 9,754 Cr to various foreign jurisdictions in the name of overseas direct investment between 2011 and 2023, which was revealed in the search and seizure operations.
The company had booked around ₹944 crores in the name of advertisement and marketing expenses, including the amount remitted to foreign jurisdictions.
The company received a foreign direct investment of around INR 28,000 Cr during the same period. This raised concerns about the company's compliance with foreign exchange laws and whether it had obtained the necessary approvals for these transactions.
In response, founder, Byju Raveendran, said the company had taken all efforts to comply with applicable laws and that all transactions were vetted by authorised dealers and routed through regular banking channels.
The investigation against the platform initiated on the basis of various complaints received from private persons.
Financial woes
In addition to the alleged FEMA violations, Byju's has also been hit hard by financial woes. The company has not prepared its financial statements since the financial year 2020-21 and has not had its accounts audited, which is mandatory.
Byju's filed its FY21 results in September 2022 after a delay of 18 months. This has raised concerns about the accuracy of the figures provided by the company, which are now being cross-examined by banks.
Financial performance
In contrast to the loss of ₹231.69 crore in 2019–20, Byju's reported a loss of ₹4,588 crore for 2020–21. Revenues dropped from ₹2,511 crore in FY20 to ₹2,428 crore in FY 2020-21. A report on the company's financial performance for FY22 has not yet been made public.
Byju's audited financials
| | | |
| --- | --- | --- |
| Years | Operating revenue | Consolidated loss |
| FY19 | Rs 1,306 Cr | Rs 8.9 Cr |
| FY20 | Rs 2,381 Cr | Rs 262 Cr |
| FY21 | Rs 2,280 Cr | Rs 4,588 Cr |
Source: Company and regulatory filings
Byju's layoffs
Early this year, Byju's reportedly handed pink slips to 900-1,000 employees in a fresh round of layoffs. This move was part of the "optimisation" strategy that Byju's had announced last year, which included sacking 2,500 workers.
While the company believes layoffs were necessary to streamline its operations, it's clear that the ed-tech giant is feeling the pinch of its losses and marketing expenses.
Byju's debt-financing struggle
Byju's raised a term loan B (TLB) of $1.2 billion from a group of investors in 2021, which is one of the largest for Indian startups. However, the company defaulted on certain conditions, including providing monthly business updates, hiring a CFO, and increasing the interest rate on the loan.
As a result, Byju's is currently renegotiating the terms with its creditors. The creditors are seeking a prepayment of $200 million, and Byju's has offered to increase the rate of interest on its TLB as part of the debt-financing arrangement.
TLB is a type of loan usually given to large companies and secured by their assets. Essentially, debt financing allows companies to borrow money from investors or finance their operations or investments.

Byju's is offering to pay a higher interest rate on their TLB in exchange for the funds they need to continue growing and expanding their business.
Byju's fundraising efforts
To repay its debt, Byju's has been trying to raise as much as $700 million from investors. The company plans to raise funds at its existing $22 billion valuation, which will be its second flat fundraise since October.
Byju's has been struggling to raise funds amid its troubles with the authorities over fundraising. The delay in filing annual accounts could also affect Byju's ability to raise fresh funding.
Byju's investors: Who's funding the company?
Byju's has over 70 investors, including some of the biggest names in the business world. These include the Qatar Investment Authority (QIA), Sumeru Ventures, Vitruvian Partners, BlackRock, Chan Zuckerberg Initiative, Sequoia, Silver Lake, Bond Capital, Tencent, General Atlantic and Tiger Global.
With such a star-studded list of backers, it's no wonder that Byju's has been able to raise so much money. But as the saying goes, "more money, more problems."
Also Read: Why Tata Steel's decline in net profit is a sign of recovery
Byju's valuation: Why has it dropped?
Despite its impressive funding and user base, Byju's has recently seen its valuation take a hit. The US-based asset manager BlackRock has reportedly reduced Byju's valuation by about 50% to $11.5 billion.
This is a sharp decrease from the $22 billion valuation that Byju's enjoyed in 2022. The drop in valuation can be attributed to Byju's mounting losses, which stood at Rs 4,588 crore in FY21, 19 times more than the previous year.
The company had hoped to turn a profit by March this year, but it seems that it has a long way to go before it reaches that goal.
In the midst of its financial troubles, earlier this year, the company appointed Ajay Goel, former group deputy chief financial officer of Vedanta Resources, as its finance chief.
Byju's, which is India's most-valued startup, has seen a series of high-profile exits from its leadership team as well. This has raised concerns about the company's future and its ability to weather the storm. The appointment of Goel is seen as a move to improve Byju's financial management and compliance.
Also Read: Lights, camera, invest: Pop culture's impact on investment trends
Despite the controversy and setbacks, Byju's remains a formidable player in the ed-tech space. Only time will tell if Byju's can weather the storm and emerge stronger than ever.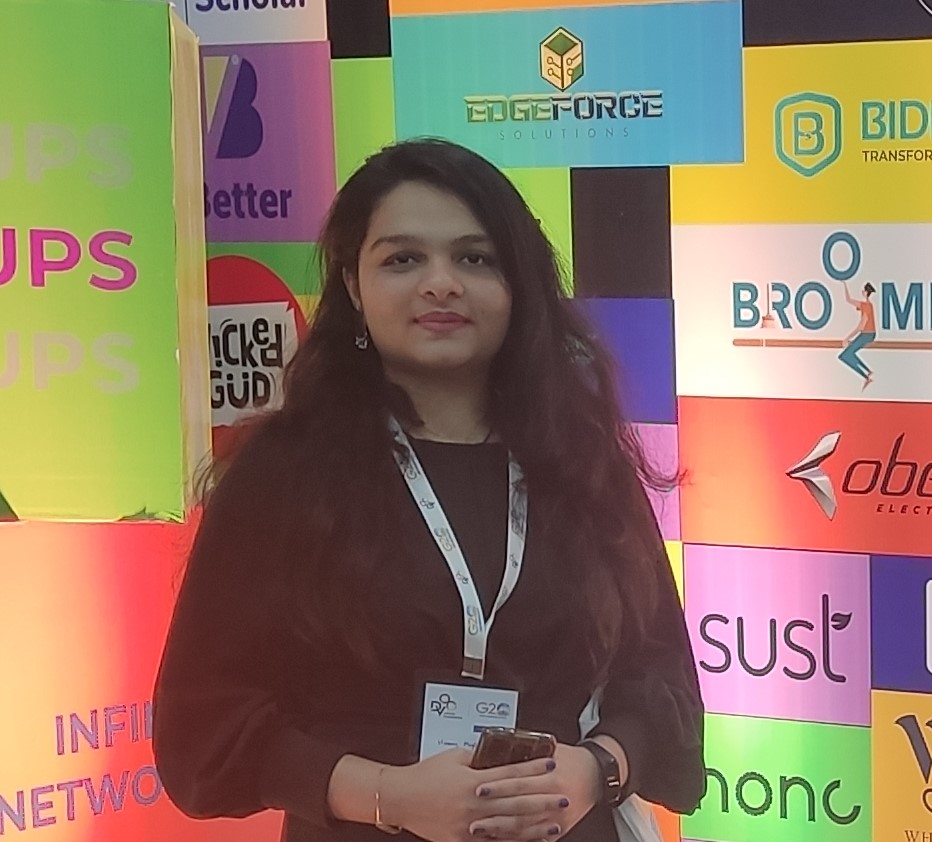 A curious mind, a love for writing, and a passion for all things finance – that's me in a nutshell. Whether I'm exploring the latest stock market trends or diving into the nitty-gritty of personal finance, marketing, and AI. I'm always on the hunt for the next big story.