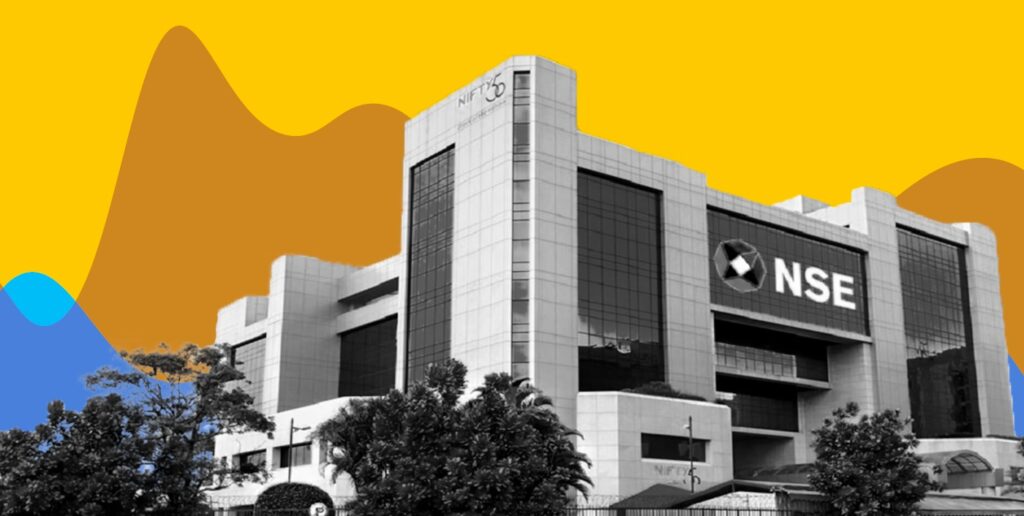 2022 was a year when news came in and became old quite fast. Nifty 2023 is expected to touch some milestones amid an economic slowdown.
Nifty touched all-time highs even when the economy was hanging by a thread. 2022 was a classic year in the markets. The markets started at a point where everything was soaring. Every Tom, Dick and Harry was making money. Suddenly, everyone was a market expert.
We were expected to have a maximum of 4 rate hikes. But, today, we stand at 7 rate hikes in the year, with more coming in the next.
The first half is expected to be dark, but the second looks like that ray of hope. Stay neutral for the next 6 months, and in those months of neutrality, keep buying.
Things to expect from Nifty in 2023:
1. Higher focus on ESG investing. ESG is becoming a thing, folks.
2. Higher IPOs and M&A deals(?) More than 2022, yes. But, more than 2020/21. Maybe. Maybe not.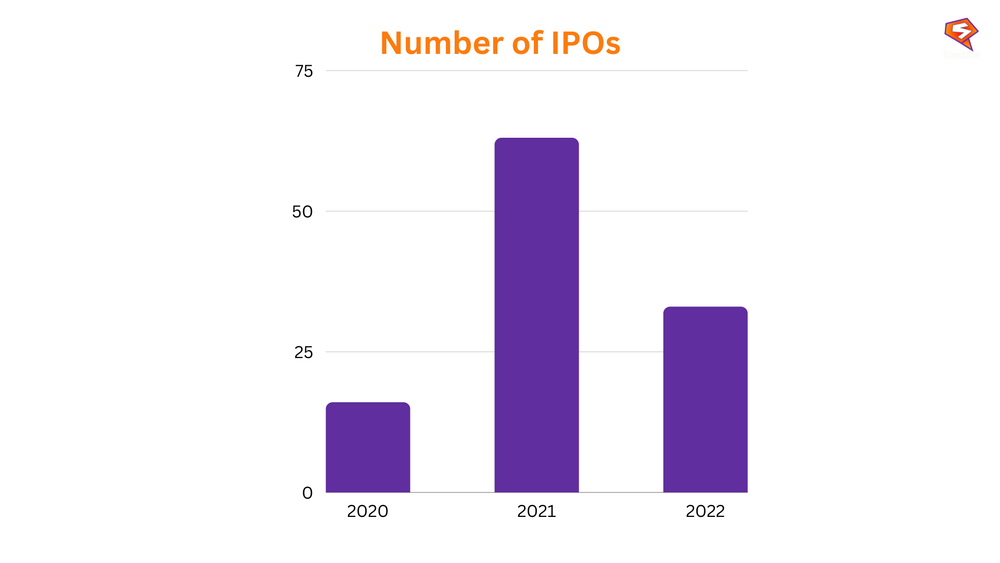 3. Increased volatility because of reduced intervention by the central banks. (Maybe) We'll miss you, Uncle Das and Uncle Powell.
4. Individual investors grow even more. Retail investing will pick up more pace. Get on the train, fam.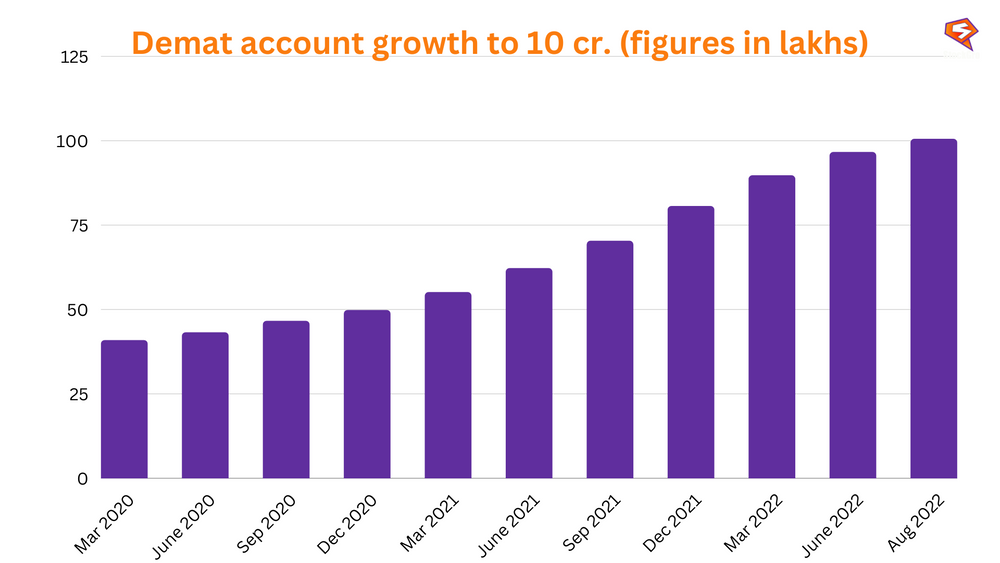 5. Additionally, more use of artificial investing and machine learning in analyzing investments. (ChatGPT is coming to take my job away :p)
6. Low inflation, reduced interest rates and soaring stock prices. Rising markets, here we come.
7. Continued focus on tech stocks helped by the increased importance of AI, cloud computing and other innovations. Thereafter, moving forward, looking at you, Nifty IT.
8. Besides, Opening up avenues for investment as India becomes increasingly important in the scheme of things. The biggest opportunity called India.
9. Increased demand for alternative investments as more of the Gen Z population starts investing. Welcome to the world, fam.
10. Additionally, more passive funds start coming in as passive ELSS funds become a thing. Thank you, SEBI!
11. Stock prices correcting in the first half and then soaring higher. Henceforth, keep buying, you guys!
12. Emerging markets become even more attractive. More funds start flowing to these markets.
13. Increase in global trade as trade gets back to pre-COVID levels. Finally!
14. The US Dollar index keeps soaring as it touches newer highs. Imports become costly for you and me.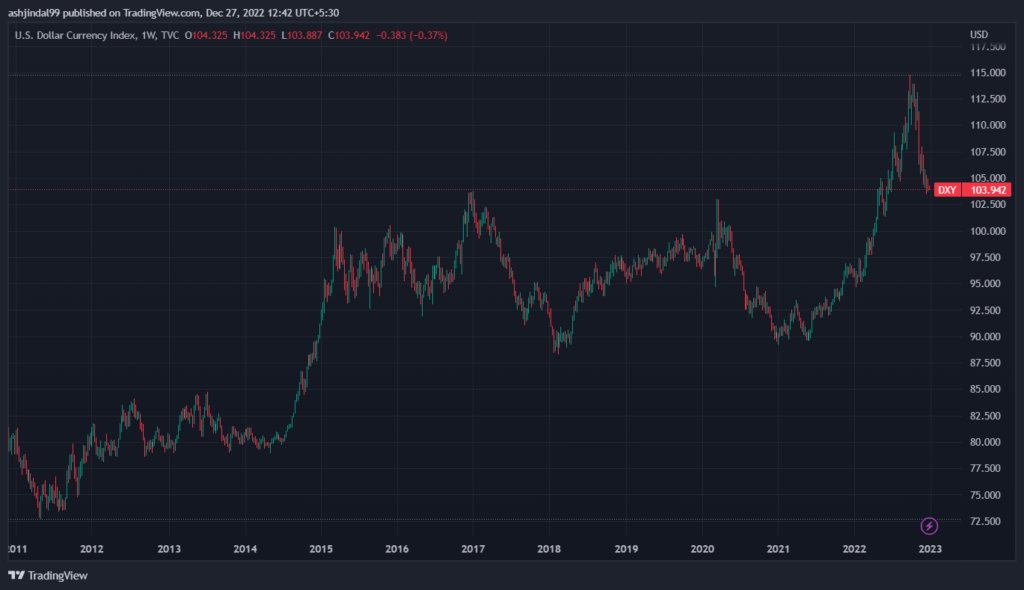 15. Consumer sentiment turns positive as inflation falls and the rate hike slows down.
16. Nifty 50 is expected to cross the 20,000 mark by 2023. Very positive, are we?
17. However, rupee might continue falling. It may fall to 85/US Dollar.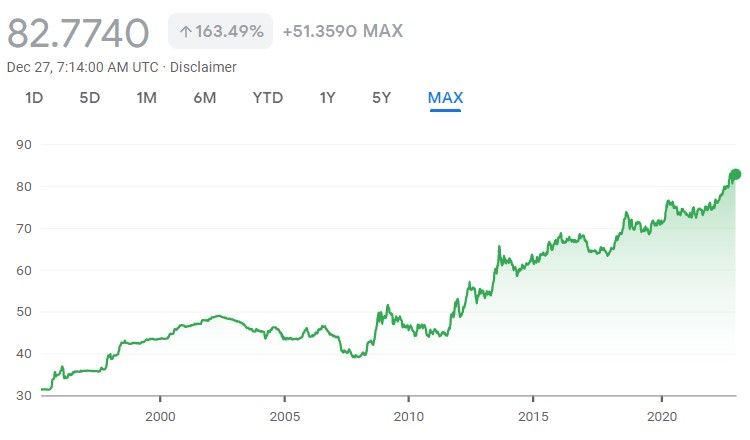 18. Overall bond sales may rise by approx. 25%  because bonds may be the preferred route for borrowings in 2023.
19. Amid inflation and growth expectations, the oil price per barrel will remain within the USD 100 range. Aren't we all very happy?
20. Digital rupee will become a thing because more countries push for it. e-Rupee is here, folks!
21. IT might make a comeback in mid to late 2023.
22. Manufacturing theme might resurface itself. Additionally, more capital expenditure might come into play.
23. Stock selection becomes all the more important as things change. Energy is the new big thing.
24. FIIs might return as buyers. Difficult not to be bullish on India, folks.
25. Henceforth, renewables become more important as the world faces an energy crisis.
Although 2022 was a year of uncertainties, it is expected to continue for the first half of the next year. COVID coming back in full force has increased that uncertainty, but the second half of 2023 is expected to bring in more stability to the system.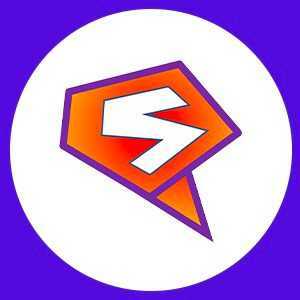 StockGro is India's first and largest 'Social Investment' platform aimed at helping you master the art of "Trading & Investment". Trade, Invest and get rewarded to Learn everything about 'Investments' the fun-filled way.