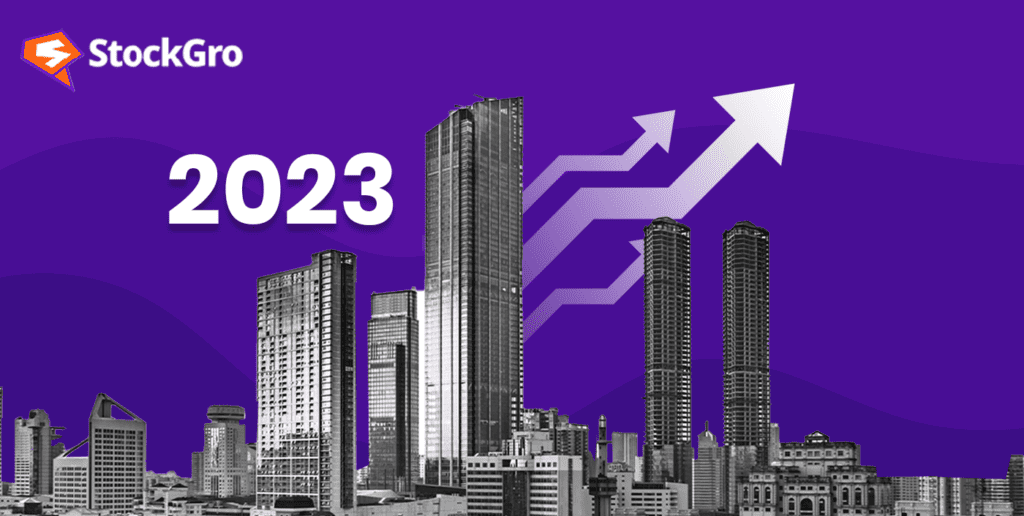 In the realm of investments, where various avenues promise growth, real estate often stands as a symbol of stability, although one that demands significant capital, long-term commitments, and substantial loans.
However, the prospect of owning property might seem daunting, especially in light of soaring home prices and mounting interest rates. But what if I told you there's an alternative way to invest in real estate without the burden of buying property?
Introducing REITs; delve deeper into them here.
What is the NIFTY Realty Index?
The Nifty Realty Index is designed to reflect the performance of real estate companies primarily engaged in residential and commercial property construction.
This index is calculated using a free-float market capitalisation method & comprises X stocks.
In the world of real estate investments, 2023 has marked a remarkable year for the Nifty Realty index, with all ten of its constituents posting positive returns.
Leading this charge is Prestige Estates, which has seen a substantial surge of nearly 58% in its stock value since the beginning of the year. DLF follows closely behind, having risen by 51% during this period.
Another significant driver of the real estate stock surge has been the substantial increase in foreign investments. Over the span of six years, from 2017 to 2022, India witnessed foreign institutional investments amounting to a staggering USD 26.6 billion in the real estate industry.
Source: Collier
This marks a remarkable three-fold surge compared to the previous six-year period. According to data from Colliers, an investment management company listed on Nasdaq, foreign investments constituted a substantial 81% of the total real estate investments from 2017 to 2022.
Let's delve deeper into this thriving real estate investment avenue.
The Indian advantage
India is going to remain the fastest-growing economy among the major economies of the world at a 5.4% GDP growth rate during 2023, according to a report from Colliers.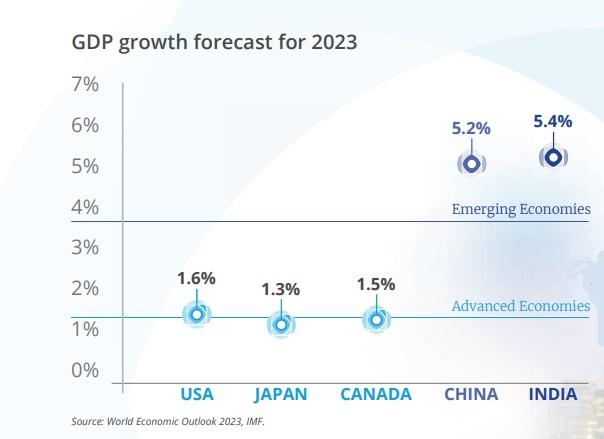 Source: Colliers
Over the past 2-3 years, India grappled with a series of challenges, including the disruptive effects of the COVID-19 pandemic, economic slowdowns resulting from lockdowns, inflationary pressures, and geopolitical tensions.
However, starting in 2022, the Indian economy has shown signs of revival. According to the IMF's World Economic Outlook for 2023, India recorded a substantial GDP growth of 6.3%, primarily driven by increased private consumption and capital formation.
Despite all the challenges, the Indian core real estate sector saw robust growth. Office space demand soared, and residential sales remained strong. As we move into 2023, some segments, like commercial offices and affordable housing, may see a slowdown due to ongoing economic uncertainties.
But India's real estate sector has shown a staggering 58% year-on-year increase in residential sales during 2022. And India's economy is expected to continue driving growth in areas like data centers, the Construction sector, industrial and warehousing, and high-end housing.
Source: Colliers
The Gross Value Added (GVA) from the construction sector has displayed remarkable resilience in recent years, even in the face of the pandemic. In 2022, the GVA from the construction sector reached INR 10,73,595 Crore, marking a 17% increase compared to the fiscal year 2017.
Viewed through the lens of global and APAC investors, the Indian property market is currently an enticing prospect, offering appealing pricing, favourable valuations, and higher yields.
Within the APAC region, India has emerged as a preferred investment destination, particularly because Indian cities provide more attractive yields in comparison to other regional cities, all while maintaining relatively lower pricing levels.
APAC region Returns
Prominent Indian cities like Bengaluru and Mumbai have claimed the 2nd and 3rd positions, respectively, for commercial yield across the APAC region. Bengaluru leads the pack in office yields, while Mumbai takes the lead in industrial asset yields.
Furthermore, with the Indian central bank putting a pause on its series of rate hikes, the bond yield is expected to remain within a certain range.
As we anticipate a reversal in the interest rate cycle over the next few quarters, the yield spread between bonds and real estate is likely to widen, rendering real estate an increasingly attractive option for investors.
You may also like: All you need to know about India's first Retail REIT – Nexus Select IPO
Conclusion
In a nutshell, the Nifty Realty Index's astounding performance in 2023 and beyond can be attributed to India's urbanisation, infrastructure development, affordable housing schemes, growing prominence of REITs, foreign investment, government initiatives, and a focus on sustainability.
However, challenges such as regulatory hurdles and economic volatility must also be acknowledged. If you're considering diversifying your investment portfolio, the nifty realty index might just be the golden ticket you've been searching for.
It's more than a stock market index; it's a key player in the exciting world of Indian real estate investments.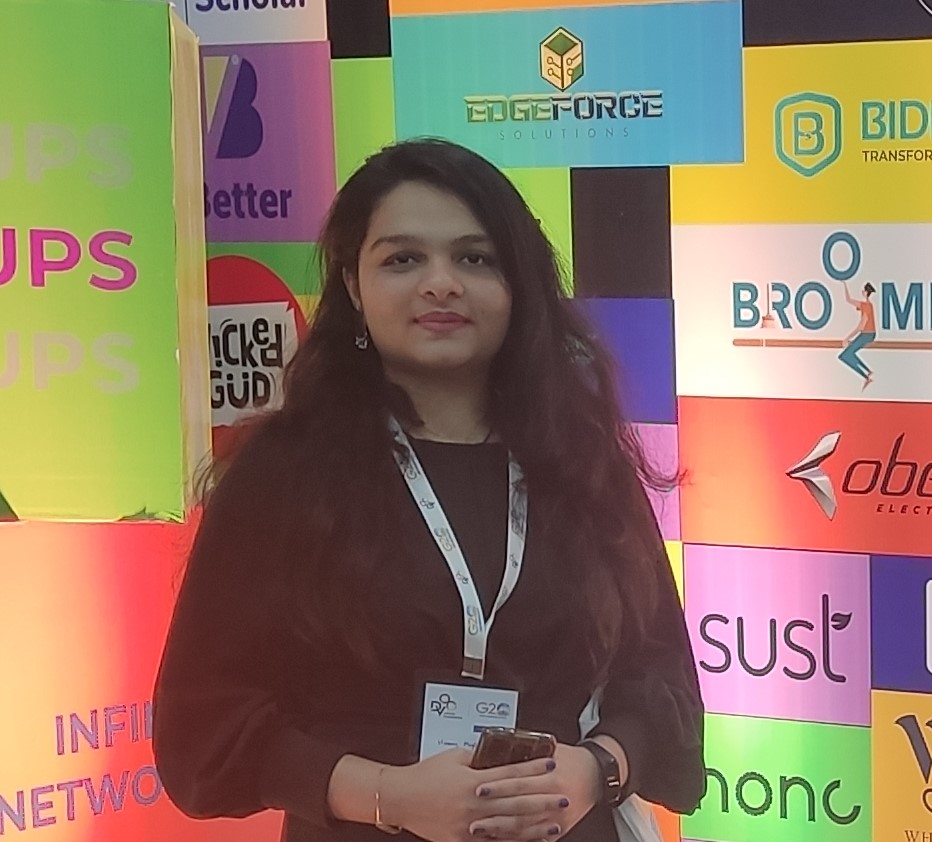 A curious mind, a love for writing, and a passion for all things finance – that's me in a nutshell. Whether I'm exploring the latest stock market trends or diving into the nitty-gritty of personal finance, marketing, and AI. I'm always on the hunt for the next big story.