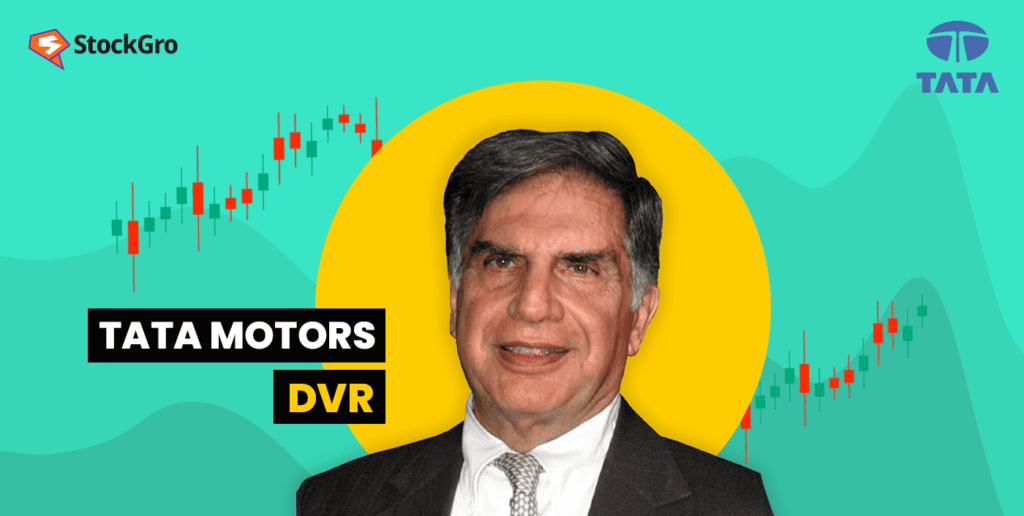 Tata Motors DVR shares have been on a thrilling six-day winning streak, hitting a 52-week high of Rs 440 (previous day close at Rs 373.10). The secret behind this surge lies in the company's decision to convert DVRs into ordinary shares, making things smoother and consolidating their financial setup.
Tata Motors' decision to cancel the 'A' Ordinary shares and replace them with ordinary shares brings an end to the 15-year journey of these unique instruments. It's worth noting that Tata Motors is the only large listed entity to have had such DVRs, making it a true trailblazer in the corporate world.
Tata Motors is making some exciting changes to its capital structure. Let's take a spin through the latest updates and what it actually means!
What's the deal with DVR shares?
DVRs, also known as Differential Voting Rights shares, these shares are priced at almost half of ordinary shares, opening up sweet arbitrage opportunities for investors.
They come with 1/10th of the voting rights of ordinary shares, perfect for companies to raise funds without losing control. But here's the twist – to make up for this little voting drawback, DVRs enjoy a dividend payout that's five percentage points higher than ordinary shares.
Plus, with DVRs quoting at a cool 30-40% discount, the higher dividend yield makes it a tempting deal for investors.
Back in 2008, Tata Motors unleashed a financial wizard called Differential Voting Rights (DVR) shares to fund their luxury brand acquisition of Jaguar and Land Rover (JLR). They were the first ones to pull this stunt, and others like Gujarat NRE Coke and Jain Irrigation followed suit. Only four companies have issued them in the last decade.
You may also like: Decoding IT giants Q1FY24 earnings
DVR shares
CMP
(as of 26 Jul 2023)
Ordinary shares
CMP
(as of 26 Jul 2023)
JISLDVREQS
26.85
JAIN IRRIGATION SYSTEMS LIMITED
45.65
TATAMTRDVR
418.3
TATA MOTORS
640
SCAPDVR
8.9
Stampede capital
1.2
FELDVR
5.8
Future Enterprise
0.86
But why haven't DVRs skyrocketed in India? We've got the answers!
The DVR dilemma: The Whys and Hows
1. Dividend advantage
The dividend advantage for DVRs is a modest 5%. While it might sound intriguing, many investors think twice before giving up a chunk of their voting power for just a tiny dividend boost.
Besides, institutional investors would instead hold onto their voting rights for that added security.
2. Liquidity
Liquidity has been a challenge for DVRs, especially for the less-popular ones. No wonder it's hard to woo those institutional investors!
3. Regulatory roadblock
SEBI put a halt to dividend entitlement for DVRs. They barred companies from issuing shares with higher voting or dividend rights than ordinary shareholders.
Why do companies issue DVRs?
DVRs help companies by protecting them from hostile takeovers, inviting strategic investors, or diluting voting rights. For investors who seek long-term growth without controlling the company, DVRs offer a sweet deal – higher dividends!
Also Read: IOC rights issue 2023: All you need to know about Rights Issue of shares
DVR holders of Tata Motors
Over 92% of Tata Motors' DVRs are held by the public. Mutual funds join the fun with a 28.82% stake, and ICICI Prudential is leading with a 19.35% stake.
Foreign portfolio investors like Franklin Templeton and the Government of Singapore also made the cut, alongside the legendary Rekha Rakesh Jhunjhunwala.
What benefits will Tata Motors DVR holders receive after delisting?
Tata Motors DVRs have been trading at nearly half the price of ordinary shares, creating tempting arbitrage opportunities for savvy investors. It's like buying something low in one market and selling it higher in another, making a sweet profit from it.
With the conversion plan in place, for every 10 DVRs they hold, investors will receive 7 fully paid-up ordinary shares of the company. An enticing deal, isn't it?
This ingenious move will also help Tata Motors reduce its equity base by 4.2% without impacting its net debt. How? By securing those DVR shares at a discount to ordinary shares, even after paying the 23% premium at the current DVR market price. Smart play, Tata Motors!
This process may take 12-15 months, and there'll be some tax treatment for capital gains on this fantastic deal.
Now that you know all about DVRs and why is it done. Let's look at some numbers by the automotive giant!
Also Read: What do the GST council's decisions mean for your wallet?
TATA Motors FY24Q1 results
Tata Motors had a thrilling first quarter, with revenue from passenger vehicles rising by a cool 11%. But, it was a tad slower than the previous quarter's 15% growth – still impressive though!
And guess what? The automaker pulled off a magical transformation, turning a year-ago loss of Rs 5,007 crore into a consolidated net profit of Rs 3,203 crore.
Tata Motors shares were in high spirits, too, touching a fresh one-year high and jumping 4.04% to Rs 665.30.
Do you own Tata Motors DVR shares or ordinary shares? If not, after getting the latest updates, would you consider adding them to your portfolio? Let us know your thoughts in the comments below!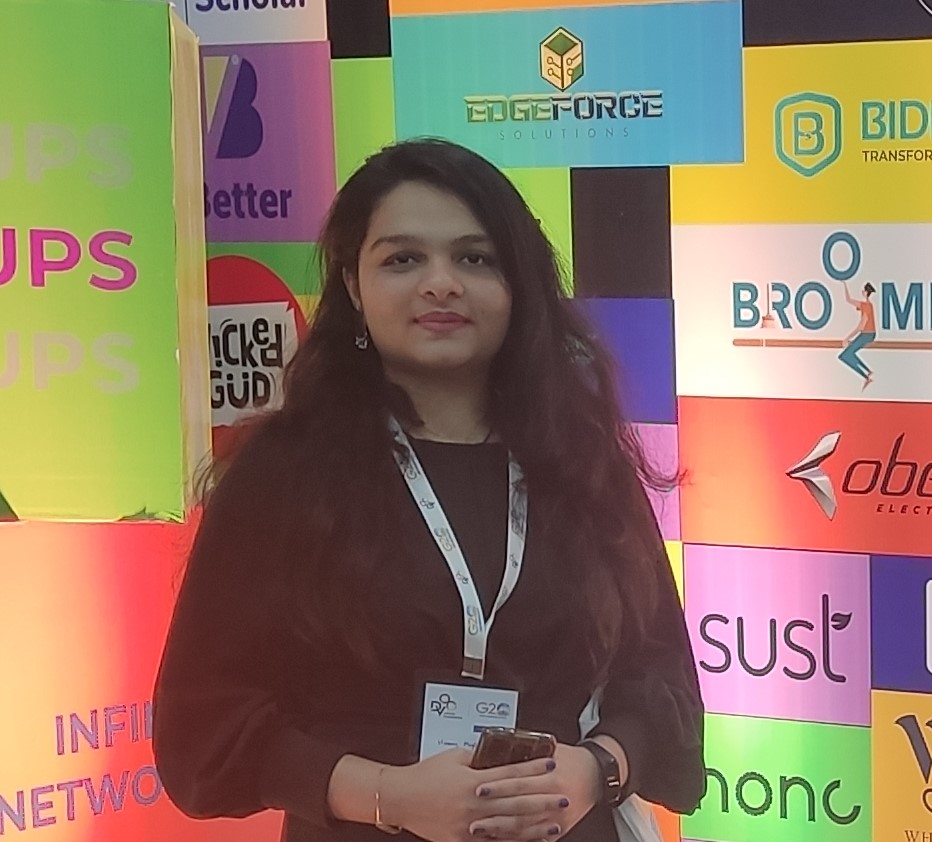 A curious mind, a love for writing, and a passion for all things finance – that's me in a nutshell. Whether I'm exploring the latest stock market trends or diving into the nitty-gritty of personal finance, marketing, and AI. I'm always on the hunt for the next big story.