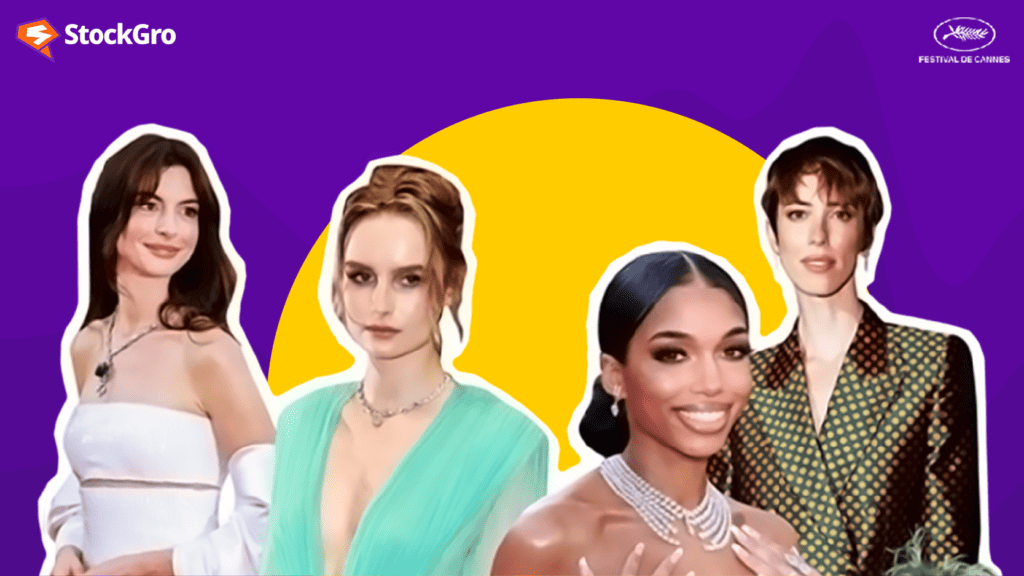 Every year, the likes of Aishwarya Rai and Deepika Padukone strut around in beautiful ensembles on the red carpet of the Festival de Cannes. And this year, two new Bollywood beauties would debut – Alia Bhat, representing Gucci and Anushka Sharma (honouring women in Cinema). But have you wondered whether these film festivals are economically lucrative? 
Well, no need to look around as we intend to elaborate on the economics of a film festival, with the Festival de Cannes as the roadmap. As per official reports, this year's Cannes Film Festival is all set to begin on May 16, 2023, all the way up to May 27, 2023. 
Before looking at the revenue streams, let's look at the worth or value of the Cannes Film Festival. Surely, those figures must be huge, given so many celebrities worldwide attend the event, primarily to represent brands, if not their films. 
How big is the film and entertainment industry?
According to GlobalNewswire, the global movies and entertainment industry grew to a market size of USD 94.451 billion in 2022. To give you some perspective, that's more than the GDP of countries like Sri Lanka, Ethiopia and Kenya.
Additionally, the industry is set to grow to a market valuation of USD 169.62 billion by 2030, surpassing even the GDP of Qatar. The compound annual growth rate (CAGR) is expected to be 7.21 percent, during this period.
So, it is an understatement that the global film industry is "doing well". Coming back to the discussion of film festivals, how much do they contribute to this gigantic market value? 
You make also like: Why is the US dollar the 'currency of the world'? 
Do film festivals contribute to the revenue of global film industry?
The film industry encompasses several elements including cinematography firms, studios, production companies, animation, pre- and post-production, distributors and of course, film festivals.
Unfortunately, the exact contribution remains a mystery. In fact, no public data exists on the contribution of each revenue stream to the film industry. But there's an alternative way:
Let's compare the revenue figures from the festival with the revenue earned from French movie theatres. Obviously, an indirect comparison, but it will surely give you some perspective. 
After all, Festival de Cannes is the most sought-after film festival in the world. So, the comparison is as follows: 
| | | | |
| --- | --- | --- | --- |
| Year of festival (2014-2021) | Revenue of film festival (in Pounds) – approx. | Revenue of movie theatres (in pounds) – approx. | % comparison of revenue by festival vs. movie theatres |
| 2021 | 5.3 million | 663.7 million | 0.79% |
| 2020 | < 5 million | 424 million | 1.12% |
| 2019 | 42 million | 1,422 million | 2.95% |
| 2018 | 68 million | 1,310 million | 5.19% |
| 2017 | 65-66 million | 1,357 million | 4.78% |
| 2016 | 55 million | 1,365 million | 4.03% |
| 2015 | 42-43 million | 1,309 million | 3.20% |
| 2014 | 41 million | 1,307 million | 3.13% |
Source: Statista
If you observe the table, 2020 and 2021 were the worst-performing years for both revenue streams. And this is no coincidence but a consequence of the COVID-19 pandemic. However, in the pre-pandemic years, film festivals did maintain 3-5% contribution to the entire film industry. 
But wait, how is that a fair assumption to make? Simply because, box office collections have remained the biggest source of revenue for any film industry, contributing 70-75 percent to the total revenue.
Thus, comparing the revenue earned by film festivals to that of box-office collections can help us gauge the worth of film festivals. At least to a certain extent. 
Now here's a larger question – with just a 3-4% contribution to the film industry, are film festivals economically important?
How do film festivals impact the economy?
Again, unfortunately, there is no data or research on the contribution of film festivals to the global economy. And justifiably so. After all, it's a herculean task to compare an industry in millions with an economy that runs in trillions!
Like always, however, there's an alternate solution. On doing a bit of digging, it was found that film festivals like the Festival de Cannes do impact the hosting city, in this case, Cannes, located in France. Oh great, it rhymed!
Similarly, the Toronto International Film Festival is bound to impact the economy of Toronto, a city located in Ontario, Canada. You get the gist.
Here's a table summarising the top 5 film festivals in their world and their economic impact on host cities:
| | | | |
| --- | --- | --- | --- |
| Name of Film Festival | Revenue (in USD) – approx. | Economic Impact* | City of Impact |
| Festival de Cannes | 45 million | USD 250 million | Cannes, France |
| Sundance Film festival | 18.6 million | USD 182 million | Park City, Utah, USA |
| Toronto International Film Festival | 17-18 million | USD 114 million | Toronto, Canada |
| Edinburgh International Film Festival | 20 million | USD 326 million | Edinburg, Scotland |
| SXSW Film Festival | 41 million | USD 280 million | Austin, Texas, USA |
*Approximate figures – multiple reports
According to an article by The Guardian, film festivals like Festival de Cannes or Venice Film Festivals operate like "micro-economies". For smaller host cities, film festivals cause a boom in tourism, hospitality and, of course, tourism. They encourage the younger generation to remain in the city, who are otherwise more inclined to migrate to popular areas. 
At least 122,000 people attended the 2019 edition this winter, with out-of-state visitors spending an estimated $149m (£120m). Planning and producing festival events created 3,052 jobs for residents. Miles Hansen, president and CEO of the state's World Trade Center, says: "Sundance is often one of the first things international business and government leaders know about Utah.

The Guardian
Explaining 'Sundance Film Festival'
Also read: Alia Bhatt named Gucci's first Indian Global Ambassador – How much will she earn? 
 How do film festivals impact local communities? 
Unsurprisingly, film festivals do cause a strain on local communities, especially with a higher influx of tourists. Take the case of the upcoming Cannes Film Festival 2023. Seen as the launch pad for academy award nominations, this festival will be attended by film royalty from around the globe. 
Invariably, luxurious hotel chains, private transport facilities, and mainstream tourist attractions would enjoy massive capital influx. On the downside, city residents might get neglected, with facilities like grocers, schools, and hospitals being sidelined. Collateral damage lasting for 2 weeks.
Nonetheless, these cities have had a fair bit of experience in reducing this collateral damage. After all, an event like Festival de Cannes is not only an economic boost but also a matter of pride for the country. 
What's yet to be seen, however, is whether the Cannes Film Festival will return to pre-pandemic revenue figures. 
Maybe something you can keep an eye on while enjoying the montage of film royalty on the red carpet!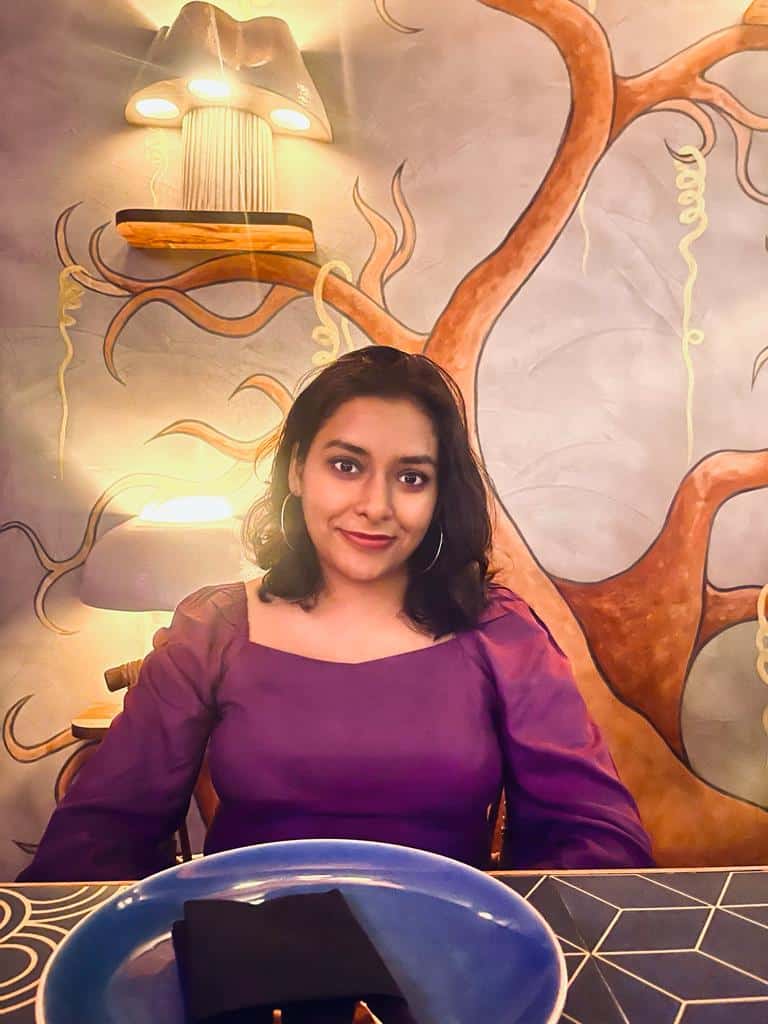 A finance-junkie and journalist-by-heart, I endeavour to dive deep into anything that tickles my curiosity. This 'anything' mostly relates to stock market and money matters.