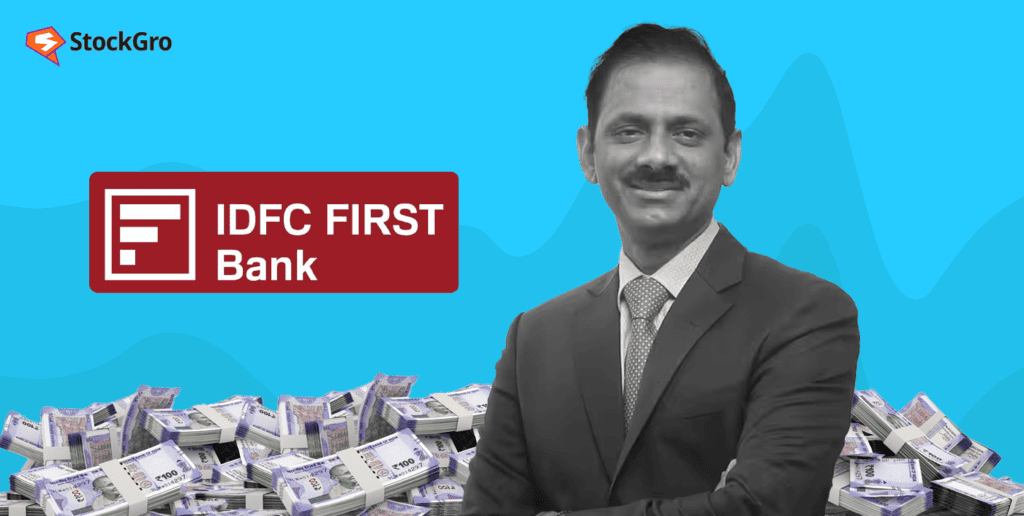 We often get caught up in the hype of the big guns like HDFC Bank, ICICI Bank, and Kotak Mahindra Bank. But there are hidden treasures in the banking sector that are worth a peek.
Meet IDFC First Bank, a lesser-known player that's been quietly making some big moves. IDFC First Bank might not be a household name yet, but it's been making some serious moves in the banking world. Recently, it announced a merger with its parent company, IDFC Ltd.  
This announcement came right after the HDFC twins shook up the banking scene with their own amalgamation. Banking isn't for the faint-hearted. It's a sector where you need to tread carefully or risk losing your hard-earned cash.
That's why it's crucial to understand the business model, operational efficiency, financials, and prospects of a bank before you invest.
So, what makes IDFC First Bank stand out? Why should you consider investing? Let's unravel the mystery…
You may also like: RIL demerger: Why is Reliance detaching from its financial services arm RSIL?
The big merger of IDFC Ltd and IDFC FIRST Bank
In a world where bigger is often better, IDFC First Bank recently announced a merger with its parent company, IDFC Ltd. This move is set to boost the bank's standalone book value by 4.9% and aims to increase its balance sheet by 20% to 25% per year in the near to medium term. 
For every 100 shares held in the bank, an IDFC shareholder will receive 155 shares. This exchange ratio results in a premium of about 20% on the closing market price of IDFC shares as of June 30, 2023.
A brief history of the IDFC First bank
IDFC started its journey as an infra lender in 1997. Fast forward to 2015, it launched IDFC Bank, following in the footsteps of its bigger peers like ICICI and IDBI. However, it didn't quite make the same splash.
In 2018, it took over Capital First, a consumer and MSME-focused non-bank, and rebranded itself as IDFC First Bank. Since then, it's been on a roll, growing its deposit franchise by a whopping 36% annually and reaching Rs 1,36,812 crore as of March 2023.
The numbers speak
Since the merger, IDFC First Bank has transitioned from a pure infrastructure financier to a universal banking franchise. As of March 2023, IDFC First Bank's loan book stood at a hefty Rs 1,60,599 crore, with a balance sheet of Rs 2,39,942 crore.
It closed FY23 with a net income of Rs 2,437 crore, and its capital adequacy ratio stood at a healthy 16.82%. The bank has also increased its Current Account Savings Account (CASA) ratio from 8.6% at the time of the merger with Capital First to 49.77% as of March 2023. It now boasts 809 branches and 925 ATMs.
For the fiscal year ending March 2023, IDFC First Bank reported its highest-ever net profit of Rs 2,437 crore, a significant leap from the net profit of Rs 145 crore in FY22.
With a profit after tax (PAT) of Rs 7.7 billion, it outperformed predictions by 6%. That's a year-on-year growth of 61%, thanks to robust fee income and lower provisions. 
Net Interest Income (NII) also saw a hefty increase of 36% year-on-year. Hitting Rs. 12,635 crore in FY23 compared to Rs. 9,706 crore in FY22. Even in Q4-FY23, it surged 35% YoY, hitting Rs 3,597 crore. And its gross NPAs? A mere 1.65%.
Also Read: The best banks in India: Leading the way in finance
Segment performance
The bank's business growth has been solid, fueled by a healthy expansion in the commercial finance and retail loan segments.
In the retail segment, the highest growth was observed in housing (31% year-on-year), vehicle finance (45% year-on-year), and cards (68% year-on-year). As of 1QFY24, Consumer and Rural finance constituted 69% of the bank's portfolio.
Based on these positive developments, it's estimated that IDFC First Bank will achieve a 32% earnings compound annual growth rate (CAGR) over the period of FY23 to FY25. That's with a return on assets (RoA) and return on equity (RoE) of 1.3% and 13.2%, respectively.
The future looks bright
With the proposed merger, IDFC First Bank is set to simplify its corporate structure and streamline regulatory compliances. It's like decluttering your house, but on a corporate scale.
We now embark on the next phase of our growth journey towards our long-term vision. The merger will create sustainable shareholder value in the years to come.

said Sanjeeb Chaudhuri, the chairman of IDFC First Bank.
The strategy behind future growth
So, how does IDFC First Bank plan to achieve this vision? By building a strong deposit franchise, fostering digital innovation, creating customer-friendly products, maintaining a strong capital buffer, and growing profitability.
We have high corporate governance.

added IDFC First Bank MD V Vaidyanathan
One of the key benefits of this merger is simplicity. It will consolidate IDFC FHCL, IDFC Limited, and IDFC First Bank into a single entity. This means less red tape and more streamlined regulatory compliance. 
Also Read: ICICI Bank's surprise move: Delisting ICICI Securities
The merger scheme allows public shareholders of IDFC Limited to have direct ownership in IDFC First Bank, enabling them to unlock the value of their investments.
The verdict
So, is IDFC First Bank worth your attention? With its strong deposit franchise, digital innovation, customer-friendly products, and growing profitability, it's certainly making a compelling case.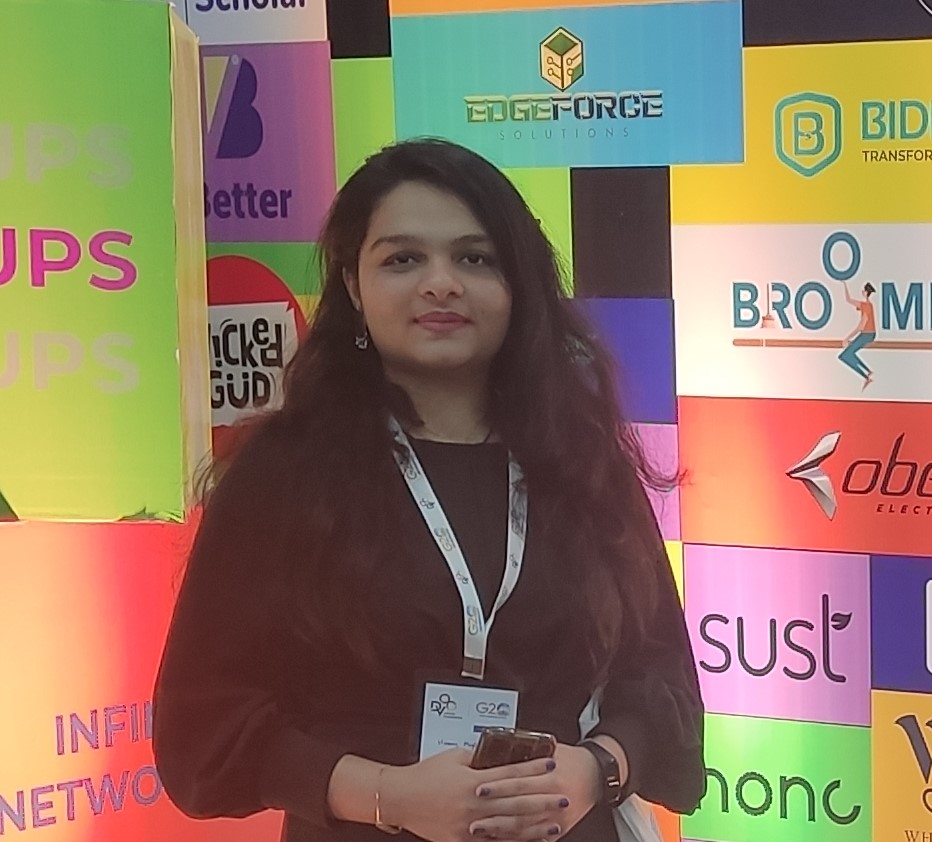 A curious mind, a love for writing, and a passion for all things finance – that's me in a nutshell. Whether I'm exploring the latest stock market trends or diving into the nitty-gritty of personal finance, marketing, and AI. I'm always on the hunt for the next big story.