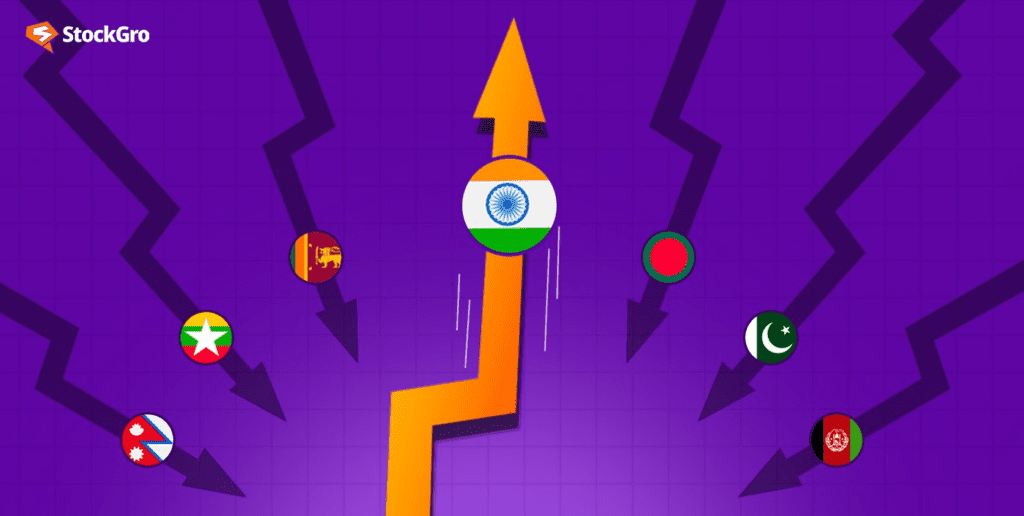 With a GDP of USD 3.53 billion, India is currently the 5th largest economy globally. And, if all goes well, it might be on its way to becoming the 3rd largest economy by 2027. At least, that's what Union Commerce Minister Piyush Goyal said last month. But take a look at India's neighbours.
All of India's neighbours are in crisis. An economic shutdown, prices skyrocketing faster than the speed of light. Okay, maybe not that much.
But the situation is getting out of hand.
Now, here's a question – is this good for India, especially to assert dominance in the region? Or is the crisis-like situation likely to grab India by its tail? Well, let's find out.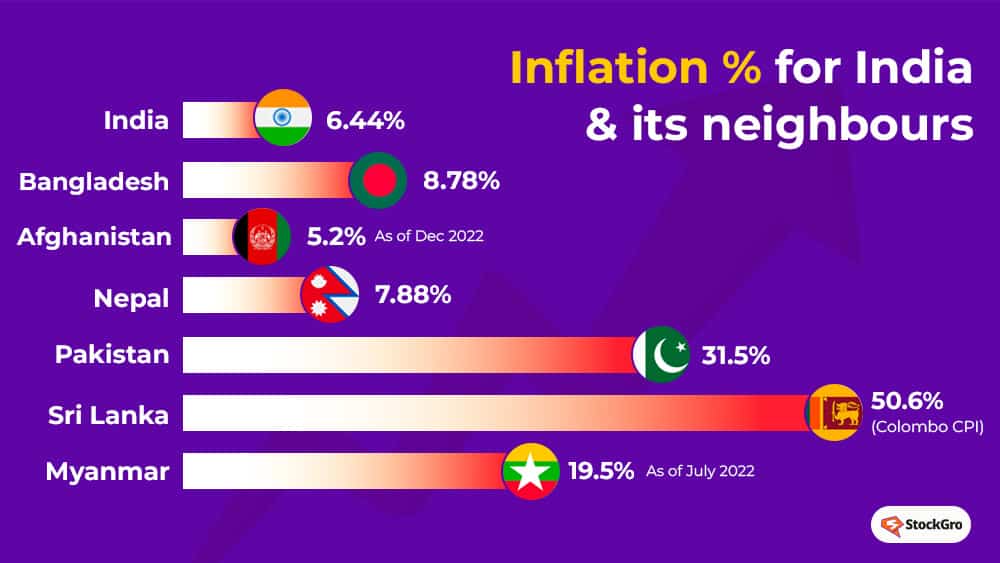 Pakistan's inflation crosses new records
After the 2-year COVID-19 pandemic, another crisis knocked on Pakistan's door – rising inflation. So much so that last month, inflation surpassed the 35.37 per cent-mark, after being above 20 per cent for eight straight months.
At this point last year, Pakistan's inflation was looming around 12.2 per cent i.e., a 145 per cent jump. But wait, the situation gets worse.
Read Also: Why Infosys shares plummeted after Q4 results
As per a Hindustan Times report, inflation is at its highest since 1965. At a 58-year high, this wasn't the record Pakistan was hoping to break. And if the crisis continues, this figure is bound to increase more.
Conversely, Finance Minister Ishaq Dar announced much-needed relief for the cash-strapped country. As promised, the State Bank of Pakistan (SBP) received USD 500 million from the Industrial and Commercial Bank of China (ICBC).
Not to take the pessimistic route, this aid is not enough. Forex reserves are at an all-time low. And the International Monetary Fund (IMF) is still waiting for a go-ahead from Gulf countries before lending USD 6.5 billion in the bailout.
And this bailout is "merely to maintain the IMF's reputation." So, if the plan goes south, does Pakistan have a plan B? At least, the Shehbaz Sharif led-government has kept its backup plan on hold.
The question is – Does there exist another funding source?
One word. Reparations.
At least, that's what Claudia Webbe, a UK MP, tweeted last week, urging first-world countries to pay Pakistan as compensation for propelling the climate crisis. You never know, it might just be a workable idea. But will it happen? Chances are bleak.
Sri Lanka's endless wait for bailout
Remember the large-scale public protests raging Sri Lanka in 2022? Well, the protests may have taken a political turn later, with former Prime Minister Gotabaya Rajapaksa fleeing the country. But the root cause was the economic crisis.
The crisis, which began in 2019, is still not over. Like Pakistan, Sri Lanka is breaking records for all the wrong reasons. Recently, its economy shrank by 7.8 per cent, to the lowest point in 7 decades.
If that's not scary enough, Sri Lanka's GDP also contracted by 12.4 per cent. And experts predict that the country will start recovering no sooner than 2024.
Is there even a solution? Well, not a full-fledged solution. But the country waiting on IMF's USD 2.9 billion bailout. India Arab Council among others have also pledged to aid the island country.
But but but…while the economy crashes at a rapid speed, the recovery is no better than a snooze fest, taking its own sweet time. Maybe it's time for Sri Lanka to undergo a major revamp…government-wise.
Afghanistan's Taliban attending crash course in economy
Only last week, headlines of Afghanistan's government getting a crash course from India went viral. And why wouldn't they? More than news, they sounded like something out of a satirical comic.
Believe it or not, members of the Taliban regime will attend a four-day crash course organised by India. This course pertains to culture, economics and leadership. But enough about this. Let's talk about the status quo in the South-Asian nation.
Also Read: Ethical dilemma of taxing alcohol and cigarettes
Whether Afghanistan is going through merely an economic or a humanitarian crisis is another question.
Last we checked, inflation for Taliban-ruled Afghanistan eased to 5.20 per cent from 9.10 per cent in November 2022. Some might deem the regime as 'better than expected'. Others, however, are still unsure, as women's rights and citizen safety are still in the doldrums.
Myanmar's disastrous coup
On February 01, 2021, citizens barely had any time to react as Myanmar's military took over the country's operations. How? Through a coup, stopping Myanmar's much-awaited transition to democracy.
While citizens gathered in huge crowds to protest against this hostile takeover, world-over, a different video went viral.
Remember the video of an aerobic instructor swaying blissfully, unaware that things were about to go extreme south for India's neighbour?
Well, you would expect things to improve 2 years later. However, the country is still in doldrums.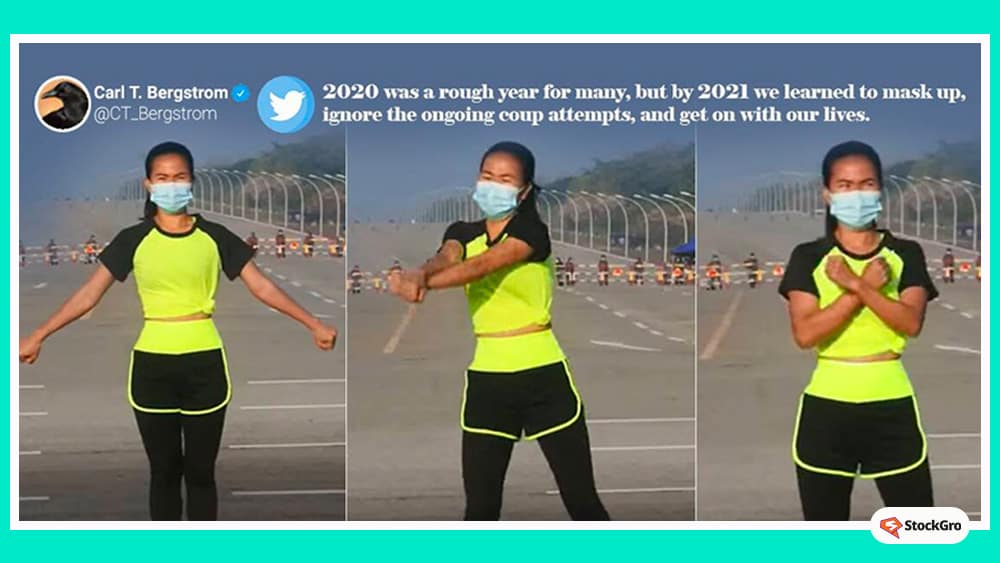 Two years after the military takeover, inflation is at a record high of 13.3 per cent, compared to 5.73 per cent in 2020. However, only the United Nations is gushing about the Myanmar crisis.
National League for Democracy (NLD), the main party fighting for democracy in Myanmar has been dissolved. Its leader Aung San Suu Kyi has been jailed, serving a 33-year-sentence.
For the rest of the world, this crisis seems like a chapter of the past, with more eyes on the ongoing Russia-Ukraine conflict. Still, as India's regional influence grows, the Association of Southeast Asian Nations (ASEAN) might just dwell on Myanmar's crisis.
China's debt-trap diplomacy
China is the only neighbouring country of India that is not witnessing an economic crisis. But there are still matters that can prove worrisome for India. China seems to employ 'debt-trap diplomacy' with its neighbours. What does this mean for India and others?

Put simply, an economically stronger nation like China helps a weaker nation like Pakistan or Sri Lanka by funding a strategic infrastructure project. The fund is transferred in the form of a huge-value loan.
Sometimes, this loan is higher than the actual value of the project. Moreover, these loans seem like help for the so-called "infrastructural development" of the weaker country. But here's where the situation gets more worrisome –
The 'weaker' nation has a history of failed repayments. So, when the county fails to repay debt, even the International Monetary Fund (IMF) cannot provide further financial aid. This gives the creditor nation a free-pass to use the weaker country's resources for their own military or strategic projects.
And this is precisely what worries India.
Take the case of Sri Lanka. According to the Observer Research Foundation (ORF), China accounted for 0.3 per cent of Sri Lanka's external debt, in the 1990s. Today, it accounts for 19.6 per cent, amounting to USD 7.3 billion.
And you must have predicted it by now – Sri Lanka has no capacity to repay the debt. Thus, falling under China's debt trap.
India worries that Pakistan is next-in-line, unless a different route is proposed. Maybe, IMF's bailout program might help, although it may be a long short.
Question is – can India overcome this situation to assert its own dominance?
India's neighbours in crisis
Neighbouring countries in crisis is never a good sign as the crisis catches up to you sooner or later. But in case of India's neighbours, it is more of an opportunity.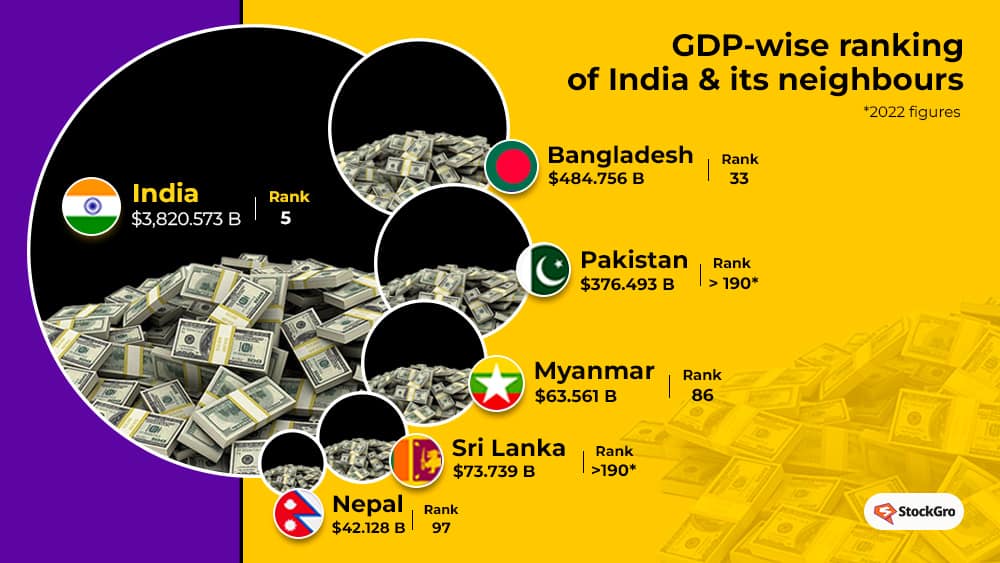 Looking at GDP-based rankings, only China remains above India. The rest of the neighbourhood stays far behind, in a crisis. How is this an opportunity? Well, creating mutually-beneficial policies will help India gain regional dominance, especially amid geopolitical conflict with China.
Ultimately, it's all about creating allies & mutual growth. And diplomacy remains a fruitful game if India wishes to achieve its 2027 dream of becoming the third-largest economy.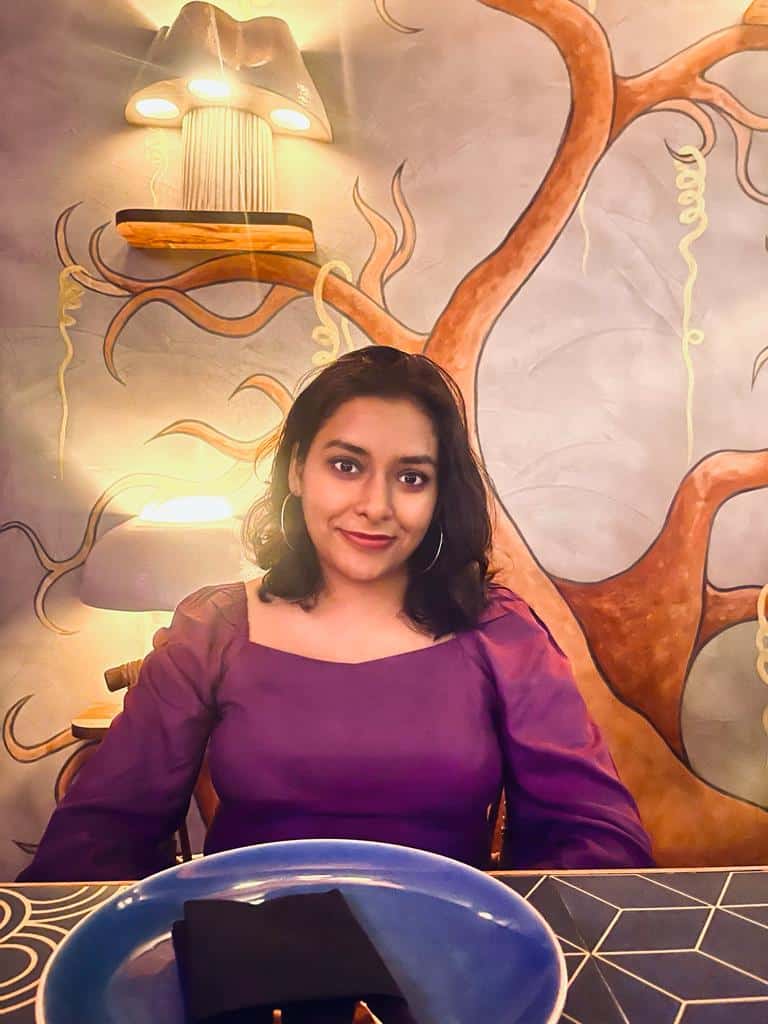 A finance-junkie and journalist-by-heart, I endeavour to dive deep into anything that tickles my curiosity. This 'anything' mostly relates to stock market and money matters.