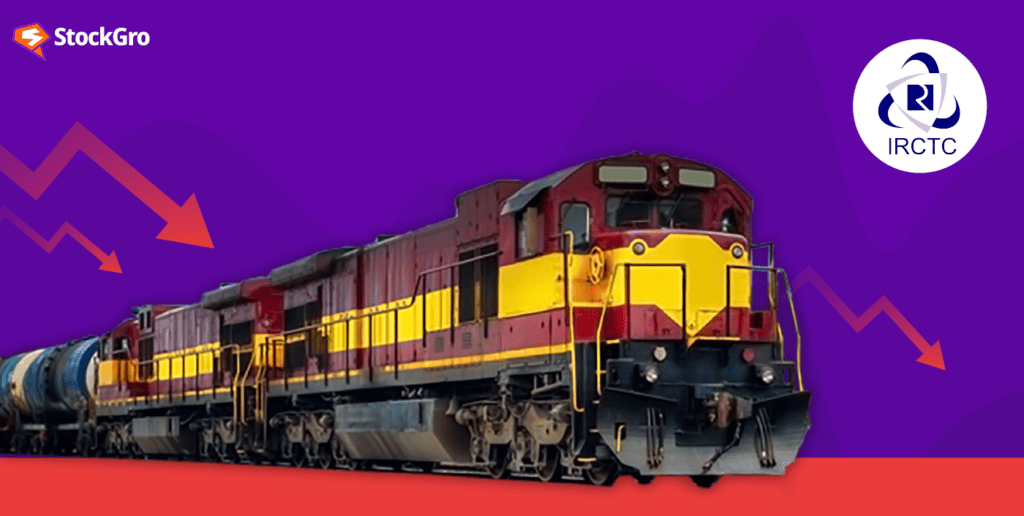 In the fast-paced world of stock markets, a 3% decline in share price can raise eyebrows and leave investors questioning their decisions. One such scenario unfolded recently when the shares of Indian Railway Catering and Tourism Corporation (IRCTC) experienced a significant drop after the announcement of their Q4 results.
Just before the quarterly results are announced, analysts make their predictions. And if those predictions turn out to be accurate, we often see the share prices soar. But here's where the plot thickens—IRCTC's Q4 FY2023 performance actually met analysts' estimates, and yet, the share price took a nosedive. So, what went wrong?
Let's unravel the mystery and dive into the heart of the matter.
From incorporation to the listing: IRCTC's timeline
Let's hop off the train for a moment and dive into the past. IRCTC, the esteemed provider of online ticketing, catering, and drinking water services to the Indian Railways, came into existence on September 27, 1999.
Fast forward to the listing of IRCTC in 2019—an event that took the stock market by storm. On October 14, 2019, IRCTC shares debuted with a bang, listing at Rs. 644 on the BSE, a staggering 101.25% premium over the issue price of Rs. 320 per share. With investors doubling their money in a single day upon listing.
But the excitement didn't stop there. The Government of India, as the majority shareholder, gradually reduced its holding in IRCTC. In December 2020 and 2022, the government divested 20% and 5%, respectively, reducing its stake to 62%.
You may also like: Over $3 billion in the month of May! FII dollars pouring non-stop on Dalal Street
IRCTC's recent stock performance
From the dizzying heights of Rs. 731 in December 2022, the shares of IRCTC have taken a tumble, landing at Rs. 643. That's a heart-stopping decline of 12 per cent! But wait, there's more!
Over the past month, the shares have managed a 3% gain, but in the past year, they've suffered a painful 9% fall. IRCTC stock took a 3% nosedive in early trading on Tuesday, causing jitters among investors. 
So, what caused this sudden drop in IRCTC's share price, especially after a strong quarter?
IRCTC Q4 key figures and highlights:
| | | | |
| --- | --- | --- | --- |
| Key Figures | Q4 FY23 | Q4 FY22 | YoY Growth |
| Net Profit (in ₹ crore) | Rs. 278.8 | Rs. 214 | 30.40% |
| Revenue from Operations (in ₹ crore) | Rs. 965 | Rs. 691 | 39.70% |
| EBITDA (in ₹ crore) | Rs. 324.6 | – | 16.50% |
| Adjusted PAT (in ₹ crore) | Rs. 253 | – | 16.10% |
| Operating Margin | Rs. 33.60% | Rs. 40.30% | -6.70% |
The estimated earnings for IRCTC's thrilling fourth quarter (January-March '23). Here's what the financial gurus predict:
| | | | |
| --- | --- | --- | --- |
| Key Figures | Analysts' Prediction | Actual Figures | Expectations (Above/Below) |
| Net Profit (in ₹ crore) | Rs. 258.6 | Rs. 278.8 | Above |
| Net Sales (in ₹ crore) | Rs. 944.2 | Rs. 965 | Above |
Let's break it down further. Revenues from different segments of IRCTC showed some impressive growth:
State Teertha: A whopping 153.5% increase to ₹654 million.
Catering: A mouthwatering 48.7% growth to ₹3,958 million.
Rail Neer: A refreshing 34.4% rise to ₹734 million.
Tourism: A thrilling 155.4% surge to ₹1,385 million.
Internet Ticketing: A steady 0.8% rise to ₹2,951 million.

Online ticketing penetration stands at a whopping ~82%. FY23 witnessed the booking of approximately 430 million tickets. Revenue from I-Pay, the virtual payment platform, reached an impressive Rs673 million in FY23. UPI bookings accounted for a cool 33% share in FY23.
Also Read: Germany falls into recession as inflation hits the economy; Here's why
Reason behind IRCTC's stock price drop
One of the primary reasons for IRCTC's share price decline was profit booking. Following the company's strong performance in the previous quarter, investors sought to secure their profits by selling their shares. This influx of selling pressure resulted in a downward price movement.
Despite reporting impressive Q4 results for 2023, the IRCTC share price today suffered a sell-off, opening with a downside gap and hitting an intraday low of ₹627.30 apiece on the NSE.
Experts argue that this dip in IRCTC's share price should actually be seen as a golden opportunity for positional investors. They claim that the Q4 results were in line with market expectations, triggering profit booking right from the market's opening.
A journey to the IRCTC future: Projections and valuations
Now, let's fast forward to the future and take a glimpse at what lies ahead for IRCTC. Experts predict a sales and PAT (profit after tax) CAGR of 11% and 13%, respectively from FY23 to FY25E.
Rail Neer Expansion: Quenching the thirst of travelers, Rail Neer plants achieved capacity utilization of approximately 73% in FY23. And hold onto your water bottles because the daily production capacity of Rail Neer is set to increase from 15.2 lakh liters in FY23 to 17 lakh liters in FY24E and 18.5 lakh liters in FY25E.
Now, let's explore the exciting growth drivers that lay ahead for IRCTC:
Bharat Gaurav Tourism Initiative: IRCTC's management envisions a Rs. 250 crore revenue opportunity in FY24 from this initiative. With a 10% EBIT margin, it could add approximately Rs. 25 crore to the annualised profit after tax of Rs. 1,000 crore. It's like uncovering a hidden treasure chest filled with golden earnings!
Non-Convenience Revenue Traction: Multiple businesses like advertisements, I-Pay, and a loyalty program have yet to reach their full potential. These untapped opportunities could propel IRCTC's growth to new heights.
Railway Expansion: Analysts highlight the railway's massive capital expenditure as a growth lever for companies like IRCTC. With a record capital outlay of Rs. 2.40 lakh crore in the Union Budget 2023-24, the railway expansion story is yet to unfold.
Many analysts are eagerly anticipating a rebound in the stock price following its recent drop.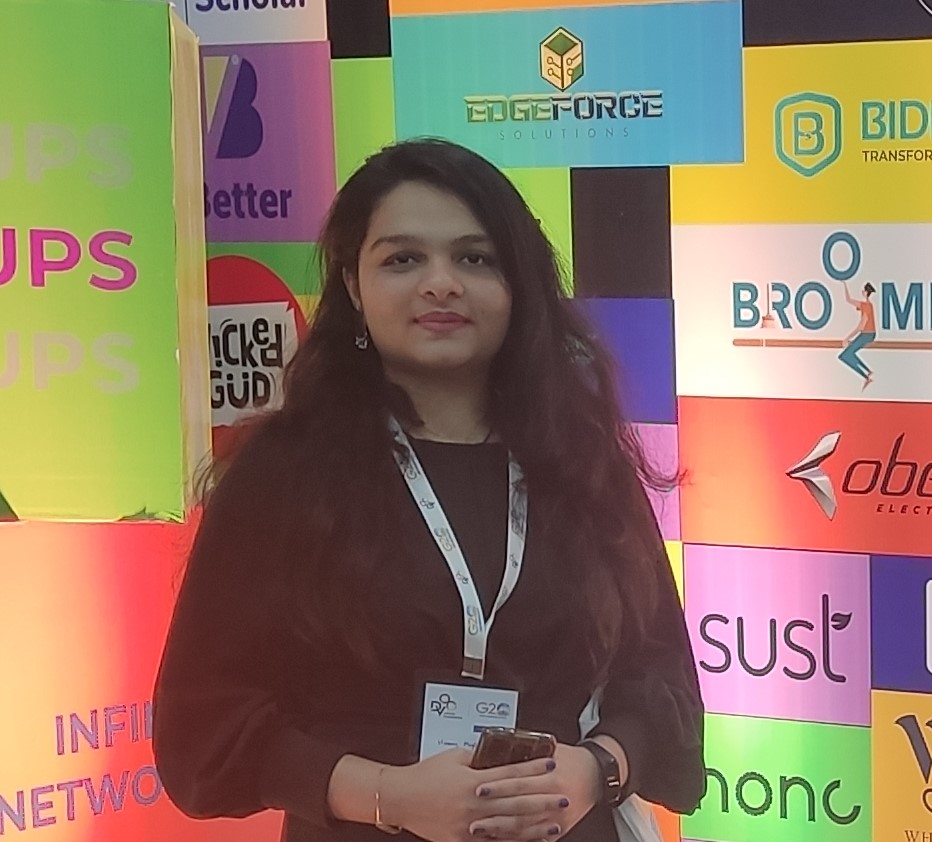 A curious mind, a love for writing, and a passion for all things finance – that's me in a nutshell. Whether I'm exploring the latest stock market trends or diving into the nitty-gritty of personal finance, marketing, and AI. I'm always on the hunt for the next big story.