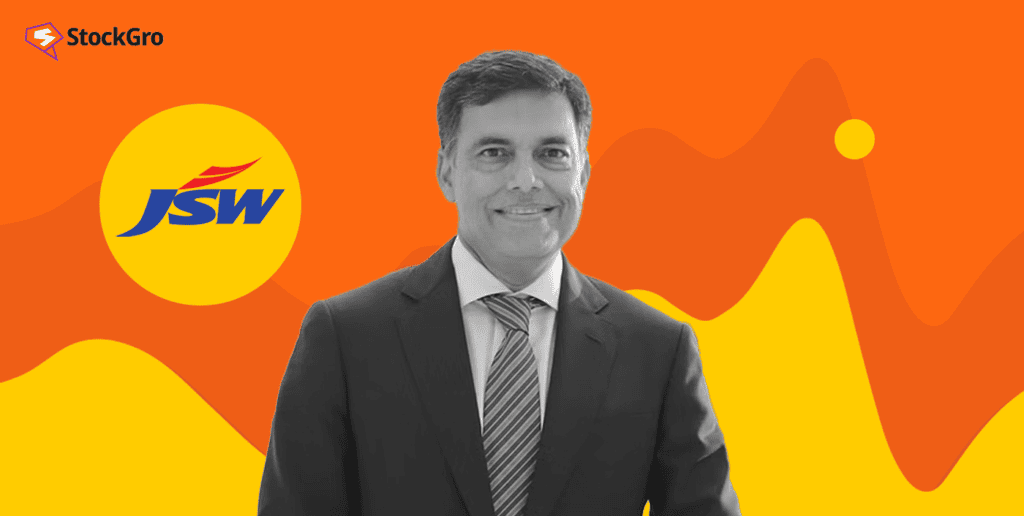 JSW Infrastructure Ltd. is inviting all to join their financial journey as they prepare to launch their IPO.
And here's the exciting part – JSW Group, a conglomerate with multiple publicly traded firms, is returning to the IPO scene after a hiatus of 13 years!
In this blog, we'll take a deep dive into what makes JSW Infrastructure Ltd. a compelling investment opportunity. We'll explore the company's history, financial performance, strengths, and the potential it holds for the future.
JSW Infrastructure Ltd. IPO Details
On their market debut, JSW Infrastructure shares surged more than 30 percent, valuing the company at over $3.97 billion.
| | |
| --- | --- |
| IPO Date | 25th to 27th September 2023 |
| Face Value | ₹2 per share |
| Price Band | ₹113 to ₹119 per share |
| Lot Size | 126 shares |
| Fresh Issue | ₹2,800 crore |
Issue Structure
Check out the table below for a comparison of shareholding percentages before and after the IPO.
| | | |
| --- | --- | --- |
| Shareholding | Pre-Issue | Post-Issue |
| Promoters | 90.91% | 80.72% |
| Promoters Group | 5.51% | 4.89% |
| Public | 0.00% | 11.20% |
| Shares held by Employee Trust | 3.58% | 3.18% |
JSW Infrastructure's Financials
| | | | |
| --- | --- | --- | --- |
| Financials | FY23 | FY22 | FY21 |
| Revenue from Operations | 3,194.74 | 2,273.06 | 1,603.57 |
| EBITDA | 1,798.30 | 1,215.11 | 891.13 |
| EBITDA Margin | 53.32% | 51.08% | 53.10% |
| Net Profit | 749.51 | 330.44 | 284.62 |
| Net Profit Margin | 22.22% | 13.89% | 16.96% |
Use of proceeds
Pre-payment of debt through investment in JSW Dharamtar and Jaigarh Port (subsidiaries): Rs 880 crore.
Investment in subsidiary JSW Jaigarh Port for expansion/ upgradation works: Rs 1,029 crore.
Investment in JSW Mangalore Container Terminal (subsidiary) for expansion: Rs 151 crore.
General corporate purposes.
You may also like: Gujarat Gas Ltd. (GGL)
The birth of a giant
To understand JSW Infrastructure Ltd.'s journey, we must start at the beginning. Established in 2006, JSW Infrastructure Ltd. is a subsidiary of the JSW Group, one of India's leading industrial conglomerates. The JSW Group has a track record of innovation and success in sectors such as steel, energy, and infrastructure.
JSW Infrastructure Ltd. emerged with a clear mission: to become a catalyst for India's growth story. Over the years, the company has built an impressive portfolio of infrastructure assets. Today, it manages a staggering nine ports in India with an installed cargo handling capacity of 158.43 MTPA(million tonnes per annum).
The company manages various types of cargo, such as dry bulk cargo, break bulk cargo, gases, liquid bulk cargo, and containers. It also manages various cargo materials such as iron ore, encompassing coal, steel products, molasses, sugar, urea, rock phosphate, gypsum, baryte, edible oil, LNG, and LPG.
Navigating the financial landscape
Investors are naturally drawn to companies with strong financial fundamentals. So, let's delve into some key financial highlights that should pique your interest:
Robust revenue growth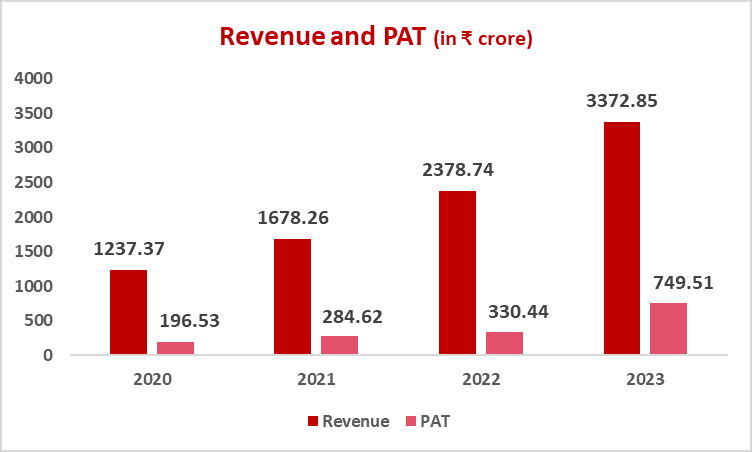 Revenue is the lifeblood of any business, and JSW Infrastructure Ltd. has shown consistent growth in this department.
Over the last 5 years, their top-line revenue figures have grown at a yearly rate of 25.7%, vs the industry average of 25.44%. This shows their ability to generate income and capture market share.
Also Read: JSW Infrastructure Ltd. IPO: Is it smooth sailing ahead or a stormy sea?
Profit margins
Profitability is a crucial metric for investors, and JSW Infrastructure Ltd. showcases strong profit margins. Its restated profit for the year surged from ₹330.44 crores in 2022 to ₹749.51 crores in 2023. These margins indicate that the company is operating efficiently and managing its costs effectively.
Mastering debt management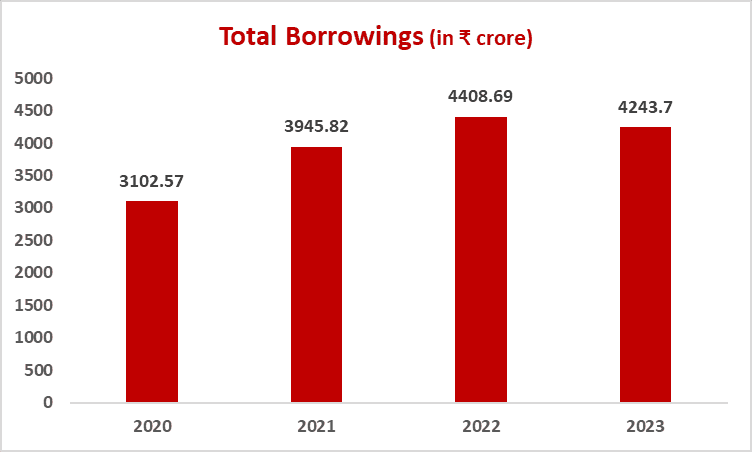 Excessive debt can be a red flag, but not for JSW Infrastructure Ltd. The company has displayed adeptness in managing its debt levels, ensuring financial stability. This has resulted in a decrease in total borrowing from ₹4,408.69 crore in 2022 to ₹4,243.70 crore in 2023.
This prudent approach to debt management safeguards the interests of both the company and its investors.
Asset growth
The company's assets have grown significantly over time. This expansion highlights not only their commitment to infrastructure development but also their capacity to handle larger and more complex projects.
The company's total assets have increased from 9,429.46 crores in 2022 to 9,450.66 crores in 2023 and the total current assets as a result have also increased from 2,336.26 crore in 2022 to 2,790.21 crores in 2023.
Strength in diversity
JSW Infrastructure Ltd. knows that diversity is a strength. Their portfolio spans various infrastructure sectors, including ports, airports, and rail infrastructure.
This diversification strategy isn't just about spreading risk; it's about tapping into India's multifaceted growth story.
Ports: Gateway to prosperity
India's coastline stretches over 7,500 kilometers, offering enormous potential for maritime trade. JSW Infrastructure Ltd. has capitalized on this by operating a network of ports.
It is the 2nd largest commercial port operator in the country in terms of cargo handling capacity in Fiscal 2022, and it manages 9 ports in India. These ports are critical gateways for imports and exports, playing a pivotal role in the nation's trade ecosystem.
Airports: Soaring to new heights
The aviation sector in India is soaring, and JSW Infrastructure Ltd. is right there to take full advantage of it. In Bellary, they have a greenfield airport where private operators such as King Fisher and Air Deccan already operate.
Their involvement in airport infrastructure positions them to benefit from the country's burgeoning air travel market.
Railways: On the right track
The Indian Railways is a lifeline for the nation. Recognising this, JSW Infrastructure Ltd. has invested in railway infrastructure projects. SW Jaigarh Port Ltd, an arm of JSW Infrastructure Ltd, has signed a 30-year concession agreement with Konkan Railway Corporation Ltd for developing a 34-km new railway corridor, connecting the port to the new Digni station on the Konkan railway network.
This not only supports the transportation needs of the country but also opens up revenue streams for the company.
Also Read: IDFC First bank: A banking underdog on the rise
What's in it for investors?
As an investor, you're always on the lookout for opportunities that offer potential for growth, stability, and returns. JSW Infrastructure Ltd. ticks all these boxes, and here's why you should pay attention:
Infrastructure growth story
India's infrastructure requirements are monumental. The nation needs modern ports, efficient airports, and robust railways for economic growth. JSW Infrastructure Ltd. is perfectly positioned to address these needs, making it an integral part of India's infrastructure growth story.
Proven track record
A company's past performance is often a good indicator of its future success, and JSW Infrastructure Ltd. has demonstrated its strong financial performance over the years.
Over the past three years, the company has achieved a remarkable Compound Annual Growth Rate (CAGR) of 15.27% in cargo handling capacity. This reliability is reassuring for investors looking for stable investment options.
But, there is always another side of the story, which brings us to the risk associated with the company.
Risk factors
Reliance on Government Agreements: JSW Infrastructure relies on government agreements, and any breach could lead to termination.
Cargo Concentration Risk: A significant portion of revenue depends on a few cargo types, posing a risk if demand for these cargo drops.
Past Losses: The company and its subsidiaries have experienced losses in the past.
Capital-Intensive Operations: JSW Infrastructure operates in a capital-intensive industry and may need substantial capital for expansion, which might be challenging to raise.
High Indebtedness: The company has significant debt, requiring substantial cash flows and limiting operational freedom.
Expansion Uncertainty: Orders for equipment and civil works for proposed expansion projects have not been placed yet, raising uncertainty.
Conclusion
In the dynamic landscape of investment opportunities, JSW Infrastructure Ltd. emerges as a noteworthy candidate for consideration. This IPO offers a chance to participate in India's evolving infrastructure sector, backed by a company with a substantial track record and a diverse portfolio of assets.
As investors, it's essential to weigh the potential benefits against the associated risks. JSW Infrastructure Ltd. may hold promise, but it's essential to approach this opportunity with a balanced perspective, recognising that all investments carry inherent risks.
Investing in an IPO entails both opportunities and uncertainties, and it's crucial to make informed decisions aligned with your financial goals.
The question is: Are you ready to take the leap, or do you prefer a wait-and-see approach? The decision lies in your hands, the investor's hands.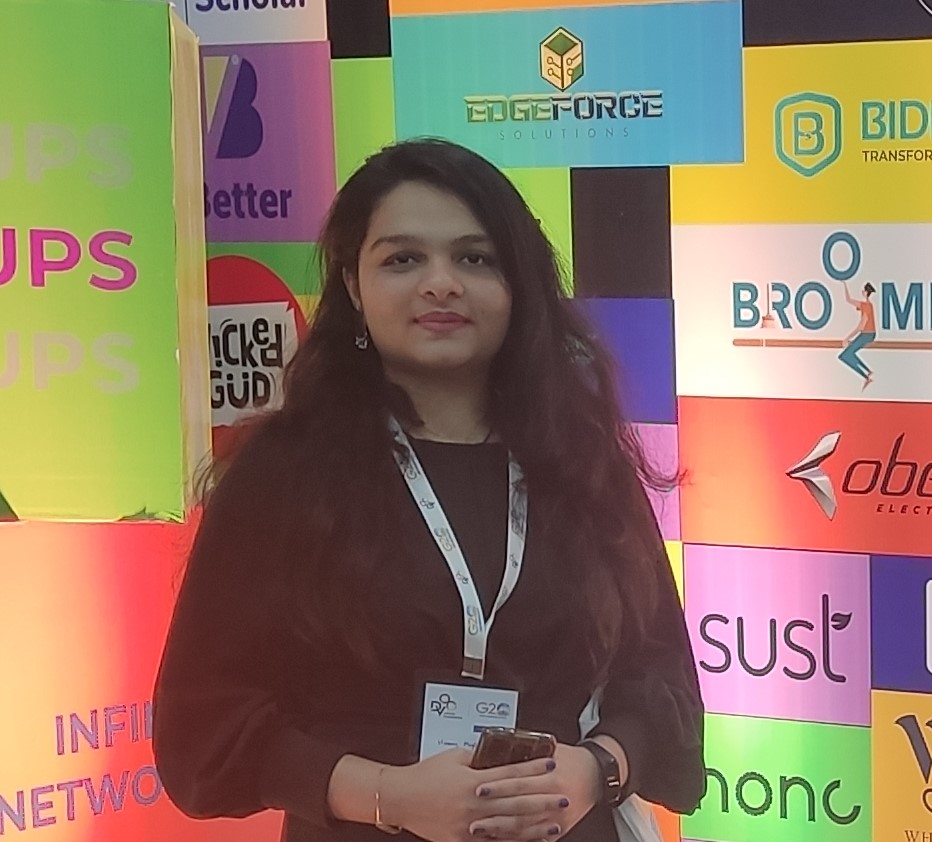 A curious mind, a love for writing, and a passion for all things finance – that's me in a nutshell. Whether I'm exploring the latest stock market trends or diving into the nitty-gritty of personal finance, marketing, and AI. I'm always on the hunt for the next big story.