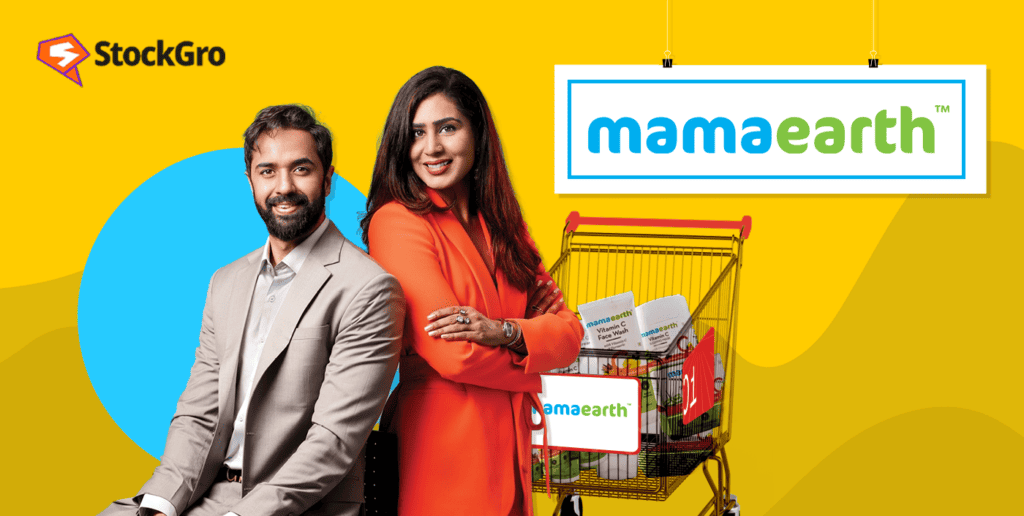 Are you an investor looking for Initial Public Offering (IPO) investment options? If yes, here is a chance for you.
Mamaearth is offering you the opportunity to join them in their journey of expansion and growth.
In this article, we will discuss everything about Mamaearth's company details, its financial background, the IPO plan and objective, and the impact of this investment on investors. Read further to know if Mamaearth's IPO is a suitable avenue to achieve your investment goals.
You may also like: Sugar export ban – Too sweet to digest?
Who is Mamaearth?
Mamaearth is one of the most popular Indian brands in the cosmetic industry, dealing with beauty and personal care products for babies and mothers.
History
A brand by a parent for the parent, as the founders would like to call it, Mamaearth was established in 2016 by Ghazal Alagh and Varun Alagh under the parent company Honasa Consumer Limited. The journey began when they could not find toxin-free skin and hair care products for their newborn baby.
Objective and vision
The objective of Mamaearth is to be a parent-friendly brand producing toxin-free products of international standards, that cater to the needs of new moms and babies.
Mamaearth today
The first brand in Asia to have received the MADE SAFE certification (Certifies products that do not use harmful substances), Mamaearth is one of the leading personal care brands today.
Honasa Consumer, the parent company of Mamaearth, is one of the top brands as per revenue (₹ 1,493 crores in FY 23), in the beauty and personal care sector.
Mamaearth's financials
| | | | |
| --- | --- | --- | --- |
| Financials | FY 2021 | FY 2022 | FY 2023 |
| Mamaearth's revenue (In Crores) | 460 | 943 | 1,492.75 |
| Expenses (In Crores) | 1,796 | 941 | 1,502 |
| Net Profit (In Crores) | (1,332) | 14.44 | (150.97) |
Source: Honasa Consumer Limited – RHP
FY 2022 was the first profitable year for Mamaearth. In an interview, the CEO Varun Alagh attributed the increase in revenue to repeat customers and the expansion of different channels for sales.
Mamaearth also focused on reducing its expenses rapidly, which has contributed significantly to the profits in FY 22. Of the ₹924 crores spent in FY 2022, more than 40% was spent on advertisements and promotions, which was proven fruitful as the revenue doubled from FY 21 to FY 22.
Mamaearth's IPO details
Mamaearth's IPO Date
31 October 2023
IPO issue closing date
02 November 2023
Bidding date for anchor investors
30 October 2023
Face value
₹10 per share
Mamaearth's IPO share price/ Price band
₹308 to ₹324 per share
Issue size
₹1,701 crores
Fresh issue
₹365 crores
Offer for sale
₹1,336 crores
Minimum bids
46 equity shares and multiples of 46
Employee discounts
₹30 per share for eligible employees
IPO reservations
10% to retail investors
15% to HNIs (High Networth Individuals)
75% to QIBs (Qualified Institutional Buyers)
Source: Honasa Consumer Limited – RHP
Also read: Understanding the difference between equity and debt IPO for the right investment
Shareholding pattern prior to IPO
| | |
| --- | --- |
| Shareholder | Shareholding percentage |
| Varun Alagh | 34.13% |
| Peak XV Partners | 19.38% |
| Fireside Ventures Fund | 10.34% |
| Stellaris | 9.45% |
| Sofina | 9.45% |
| Sequoia Capital | 4.51% |
| Others | 3.46% |
| Ghazal Alagh | 3.22% |
| Rishabh Harsh Mariwala | 2.92% |
| Evolvence | 1.1% |
| Kunal Bahl | 0.76% |
| Rohit Kumar Bansal | 0.76% |
| Shilpa Shetty Kundra | 0.52% |
Source: Honasa Consumer Limited – RHP
Fund utilisation plan
In the Red Herring Prospectus of Mamaearth, the company proposes to utilise the fresh issue of ₹365 crores in the following ways:
₹182 crores for advertising expenses – The company wishes to expand the awareness and visibility of the brand through advertisements.

As per the current strategy, Mamaearth plans to utilise ₹182crores across four years by adapting various advertising techniques like promoting through influencers, celebrities, digital media, etc.

₹206 crores as capital expenditure towards setting up Exclusive Business Outlets (EBOs) – The first outlet was established in October 2021, and Honasa has 85 EBOs as of June 2023.

The company plans to invest funds from 2025, for a period of 3 years towards establishing more exclusive outlets, which will help increase offline engagement with customers and leave them with a rich experience of the brand.
₹260 crores towards BBlunt, a subsidiary of Honasa – The company plans to divert funds towards its subsidiary BBlunt, for setting up 20 new salons between the years 2025 and 2027.

Honasa acquired BBlunt in 2022 with an aim to provide a personalised styling experience to clients. Honasa hopes to attract new customers for all its products through this channel.
Is Mamaearth's IPO a safe investment option?
Like every other investment, investing in Mamaearth's IPO has pros and cons. Let us look at each of them in detail:
Why should you consider investing in Mamaearth's IPO?
India is the fifth largest economy in the world today and is expected to be the third largest by 2027. The growth of private consumption has a huge role to play in the growth of the economy. Private consumption refers to all expenses made by consumers towards goods and services.
The increasing income of individuals and urbanisation has led to an increased awareness towards luxury products and brands.
The retail industry is a significant contributor to the economic growth. While a large part of the retail market consists of unorganised shopkeepers, they fail to assess the changing needs of consumers.
Due to this, there is a shift in consumer's mindsets towards organised channels like online platforms and modern outlets. Given the variety that these channels offer, there is a steady growth in the online retail industry.
The beauty and personal care (BPC) industry in India is expected to reach $30 billion by 2027, according to a report by Redseer. The BPC industry is growing rapidly, especially due to digital-first and technology-driven brands. Mamaearth is the largest digital-first beauty and personal care brand, as per revenue, in India.
The tastes and preferences of millennials and GenZ are changing with increasing consciousness towards beauty. They look for popular and purpose-driven brands that offer relatability.
According to the Redseer report:
Mamaearth had a market share of 28.9% in the DTC (direct-to-consumer) BPC market in 2022.
It is the most searched BPC brand on Google between Jan 2020 and June 2023.
Also read: What is a roadshow in IPO?
What should you be cautious about, while investing in Mamaearth's IPO?
The tastes and preferences of consumers in the beauty and personal care industry are ever-changing. If brands fail to identify those changing needs and do not customise products accordingly, there is a possibility of losing their customer to other competitor brands.
Reputation and goodwill are the core of businesses, especially customer-centric ones. A small criticism or failure can adversely impact the brand name, thereby affecting its sales and revenue.
Brands expand by introducing new products and stock-keeping units (SKUs). The failure of such newly launched products will not only impact the goodwill but also the financial stability of the company.
Mamaearth does not manufacture its own products. It relies completely on third-party manufacturing.
For the financial years 2021, 2022 and 2023, the top three manufacturers have contributed 81.95%, 70.97% and 51.73% of the total products manufactured. The over-dependency of Mamaearth on these manufacturers is risky and can lead to heavy losses in case of disputes in the future.
Conclusion
IPO is an investment avenue for investors who want to be a part of the company's growth from scratch. Mamaearth's IPO is an option for those who wish to be part of the growing beauty and personal care brand in India.
While IPO investments offer benefits, they come with risks too. So, if you are a careful investor who wants to track the performance of Mamaearth's share prices before making investment decisions, you must look for other fishes in the ocean of investments for now.
But, if you are someone who is willing to take the leap to reap potential high returns in the future, this could be your chance.
So, assess your goals and make the right choice because Mamaearth's IPO date is already around the corner.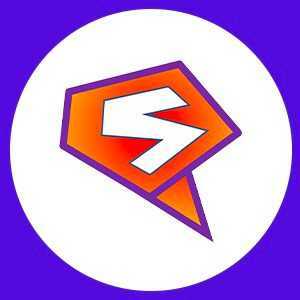 StockGro is India's first and largest 'Social Investment' platform aimed at helping you master the art of "Trading & Investment". Trade, Invest and get rewarded to Learn everything about 'Investments' the fun-filled way.