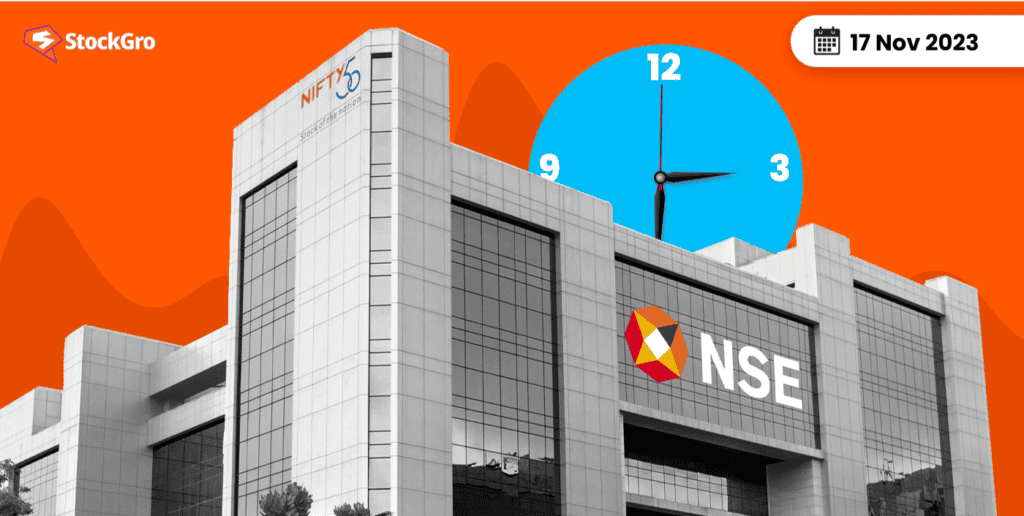 As the closing bell rang, the bears emerged victorious. The Sensex was down 187.75 points, a 0.28 % retreat, closing at 65,794.73. The Nifty also succumbed, shedding 33.40 points or 0.17 %, closing at 19,731.80.
The battleground witnessed 1926 shares advancing, 1654 declining, and a mere 138 remaining unchanged.
What happened: Bears took the wheel
November 17, 2023 – The stock market experienced a rollercoaster ride, with bears taking the wheel and leading a dramatic fall in crucial benchmark indices.
Who are the culprits behind this financial freefall? Banking and oil & gas stocks decided to pull a disappearing act, leaving investors scratching their heads.
You may also like: The best banks in India: Leading the way in finance
Sector showdown: Winners and losers
The sectoral symphony played an unpleasant tune. Auto, capital goods, FMCG, pharma, and realty tried to hold their ground, each gaining 0.5 %. However, the PSU Bank index shed 2.5 %, and the oil & gas index took a hit, down by 1.3 %.
Top gainers today (17-Nov-2023)
| | | |
| --- | --- | --- |
| Company | Price | Change (%age) |
| Tata Investment Corporation | ₹3908.90 | +20.00% (₹651.45) |
| GE Power India | ₹211.85 | +19.99% (₹35.30) |
| Varroc Engineering | ₹554.75 | +16.88% (80.10) |
| Ircon International | ₹167.60 | +8.37% (₹12.95) |
| Solar Industries India | ₹7390.50 | +7.94% (₹543.50) |
Top losers today (17-Nov-2023)
| | | |
| --- | --- | --- |
| Company | Price | Change (%age) |
| RBL Bank | ₹234.80 | -7.76% (₹19.75) |
| L&T Finance Holdings | ₹141.15 | -5.71% (₹8.55) |
| Aditya Birla Capital | ₹170.95 | -5.66% (₹10.25) |
| Ujjivan Financial Services | ₹556.35 | -4.78% (₹27.90) |
| AB Cotspin India | ₹117.55 | -4.59% (₹5.65) |
Why it happened?
RBI's new Rules
The RBI's thunderous announcement on raising risk weights for unsecured loans sent shockwaves through the banking sector. The move aimed to curtail the unchecked growth in unsecured loans, signalling a tightening of the reins on lending practices.
The immediate casualty? Banking stocks are taking a hit and dragging the broader indices into the abyss.
Global uncertainty:
Wall Street meandered to a mixed finish, experiencing a deceleration in momentum following a robust rally in the first half of November. Oil prices and US futures managed a slight increase during this market move.
The spotlight turned to Chinese e-commerce giant Alibaba, witnessing a significant dip of 9.8%. The tumble came as the company abandoned its plan to spin off its cloud computing division. The repercussions echoed in Hong Kong's Hang Seng, which took a nosedive of 2.1%, settling at 17,450.44.
Amid the market ebb and flow, the week ended with uncertainty and strategic manoeuvres.
Also Read: NPA: The tipping point in banking and economy
Oil Prices: A Significant Slide
In tandem with the regulatory challenges, the market faced the impactful descent of oil prices, exacerbating the overall woes. The notable plunge in oil prices, registering a substantial decrease of 8% within a single trading day, was primarily propelled by concerns of demand destruction.
This sharp downturn in the oil market set off a chain reaction, with the Bank Nifty witnessing a consequential fall.
In a nutshell: Buckle up for volatility!

Like a wild rollercoaster, the market took investors on a nerve-wracking journey. RBI's regulatory storm, global uncertainties, and oil price tremors created the perfect storm. 
Bulls retreated, bears danced, and the closing bell marked a day of tumult. As investors catch their breath, one thing's for sure – buckle up; the ride is bound to be volatile!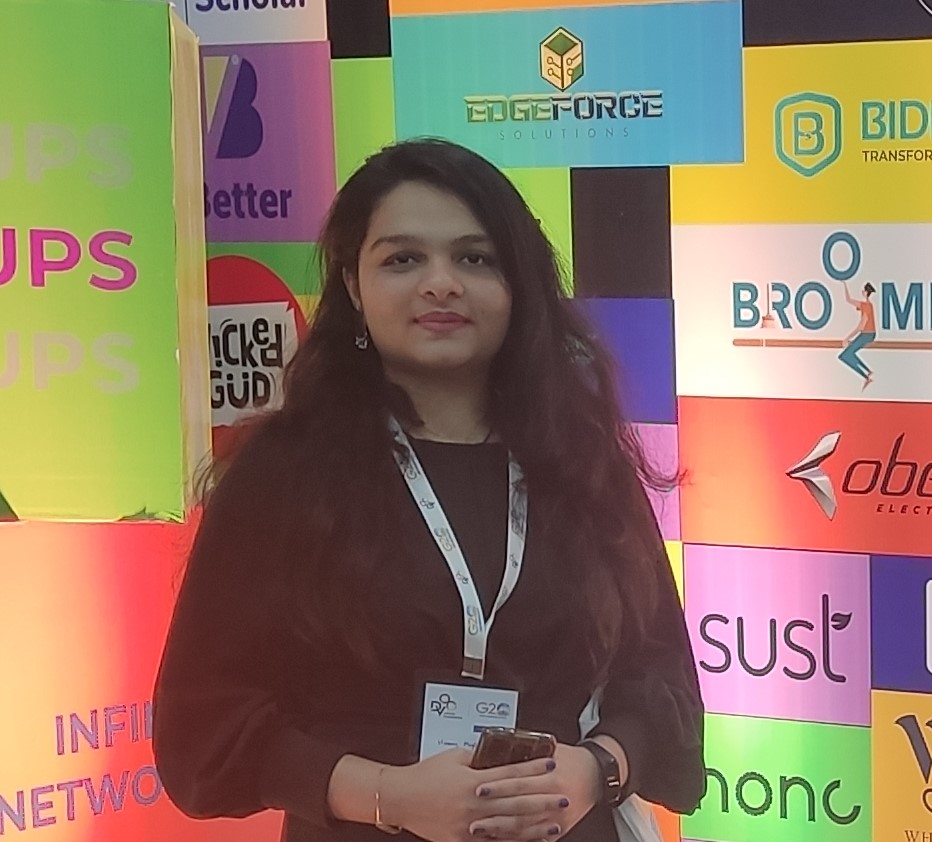 A curious mind, a love for writing, and a passion for all things finance – that's me in a nutshell. Whether I'm exploring the latest stock market trends or diving into the nitty-gritty of personal finance, marketing, and AI. I'm always on the hunt for the next big story.