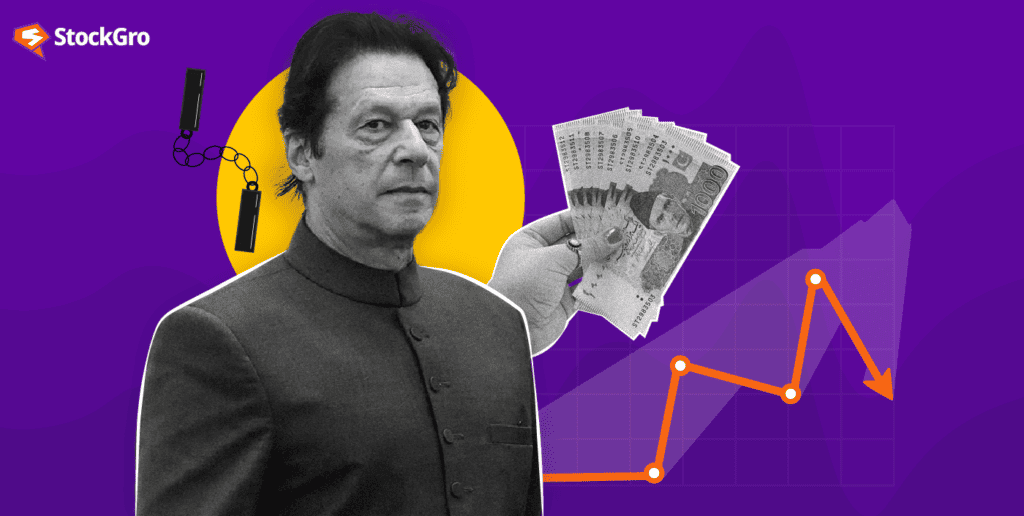 Can a political crisis damage a country's economy? For most of you, the answer is straightforward 'yes'. Why? Because political instability, especially on a national level, can damage the country's functioning. But let's think harder about a direct connection. And for that an unfortunate example can be the Pakistan rupee and bonds.
As per official reports, the Pakistan currency recently fell 1.3 percent, to possibly the lowest value of Rs.288.5. In fact, the currency was at a record high of PKR.219.76 against the US dollar on November 12, 2022. During this 6-month period, the Pakistan rupee has maintained an average value of PKR .255.27 against the USD. 
According to the Economic Times reports, even Pakistan bonds yield has lowered to 0.4 cents against USD. 
Undoubtedly, the situation has worsened. It all started with the anti-corruption agency's sudden arrest of former Pakistan Prime Minister Imran Khan from Islamabad. 
Also Read: Zomato stock dipped 7% – Will ONDC kill the discount war?
Why was Imran Khan arrested?
On Tuesday, May 09, 2023, former Pakistan Prime Minister Imran Khan, was arrested directly from Islamabad high court, taking both the country's citizens and the world by shock. 
Although on paper, Khan was arrested for his involvement in a corruption scandal, there is a catch. Just a day prior, May 08, 2023, the country's military criticised Khan for accusing an "unnamed" senior military officer of trying to assassinate him. Khan was also reprimanded for accusing the former Pakistan armed forces chief of removing him from power.
So, the exact motivation behind Khan's arrest is slightly skewed. Moving on…
What's the reason behind Imran Khan's arrest?
Well, according to a report by Reuters, here are the key points behind Khan's arrest in the "Toshakhana corruption case":
Former Pakistan PM was arrested by the National Accountability Bureau (NAB), a body fighting against corruption
Apparently, Khan had refused to turn himself in despite multiple notices by the NAB
Khan and his wife, Bushra Bibi accused of receiving land worth PKR.7 billion (USD 24.7 million) from a property developer
This developer and property tycoon Malik Riaz had, initially, accepted a settlement worth 190 million pounds with the NCA, after Riaz was accused of money laundering.
The UK government transferred this money to the Pakistan government.
Coincidentally, at that point, Khan's PTI party was in power.
Khan came under the scanner after the ex-PM decided to return this 190 million pounds to Riaz. Instead of transferring the amount to the country's treasury. 
What's even murkier is that after the Supreme Court of Pakistan gave the nod, Riaz transferred PKR.460 billion to the apex court. Why? For illegally acquiring thousands of acres of land. But why transfer the money to the SC? Why not transfer it to the Government of Pakistan? 
Like the Bermuda Triangle, this question remains a mystery.
In a nutshell, this entire case prompted the arrest of Pakistan's former prime minister. However, with Pakistan's Supreme Court condemning the arrest, Khan might be in a for a fair defence against the ruling government.
Factors leading to fall of Pakistan currency against US Dollar
Now that Imran Khan's wonky arrest is clear, let's get into the consequent economic crisis.
Pakistan's skyrocketing inflation
Let'ts clarify one thing – Pakistan was already suffering from an economic crisis. And the current political turmoil is just adding fuel to the economic fire.

In fact, as of April 2023, Pakistan's overall inflation grew to 36.4 percent from 35.4 percent in March 2023. Although a marginal increase of 1 percent, it still remains alarmingly high.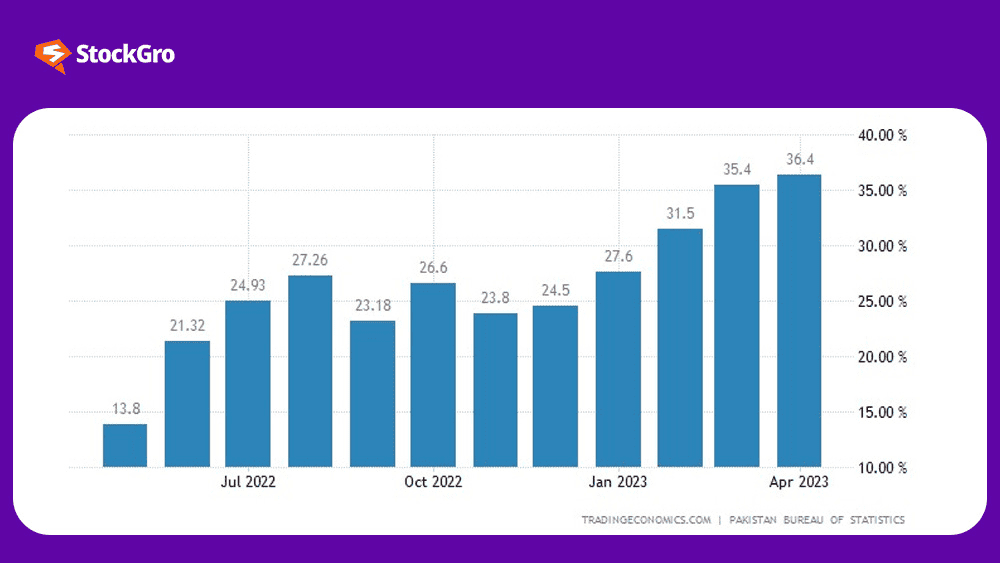 Last checked in February 2023, Pakistan's foreign exchange reserves were at a 10-year-low of USD 3.08 billion, managing to cover only 3 weeks' worth of imports. The country almost considered selling the US embassy property to raise funds.
And if the debt-ridden country does not receive the bailout package from the International Monetary Fund (IMF), it will most likely default on its sovereign debt i.e Pakistan's government being unable to pay off debt.
The country has been close to defaulting on debt on several accounts in the past. But as per a report by Dawn, Pakistan is "technically" in a state of default. Unless the IMF's package comes around as a last-minute saviour. 
You may also like: Indian Origin Ajay Banga takes on the World Bank presidency
Even international bonds are nudging lower
As the Pakistan currency plummets to a record-low of PKR 288.5 against the US dollar, even the value of Pakistan's international bonds is swiftly decreasing. 
In fact, bonds with shorter tenure of maturity plummeted to 49 cents on the US dollar. Longer-tenured bonds were valued at 33 cents on the US dollar, as on May 10, 2023.
But wait, why are the bond values falling? Because of inflation, duh!

Yes, you're right. But let's understand the connection.
Relation between bonds and interest rate
Bonds are a form of investment instrument which pays you a fixed component based on the underlying interest rate. When the interest rate is high, borrowing becomes more expensive. So, individuals/firms no longer wish to borrow money. This borrowed money comes from bonds. But, as demand decreases, bond's value decreases.

And thus, the fixed component paid to you, the investor, falls.
Alternatively, when interest rates fall, borrowing increases. And so does the demand for bonds. You, the investor, thus, receive a higher fixed component.
In the case of Pakistan, inflation is skyrocketing and so are the interest rates. Borrowing money is getting difficult and hence, the value of their international bonds is falling, with each passing day.
And the political turmoil post-Imran Khan's arrest is devaluing Pakistan currency and bonds!
Imran Khan's arrest worsens the crisis
When inflation is already skyrocketing and the country is debt-ridden, they're in desperate need of dollars. And if a political crisis follows suit, the possibility of acquiring those dollars reduces further. And thus, dollar demand increases further, devaluing the country's currency.

This is precisely what's happening with Pakistan minus the complicated economic jargon.
The arrest of Pakistan's former Prime Minister sparked protests across the country, particularly in the eastern city of Lahore. While ousting and arrest of political leaders and military coups are a common phenomenon in Pakistan, the current situation might follow a different direction? Why? Because in plain and simple terms, the country has no money.
Now here's something to wonder about – can the country monetarily afford a full-fledged political crisis? Will a military takeover further worsen Pakistan's economy?
Only the future will decide.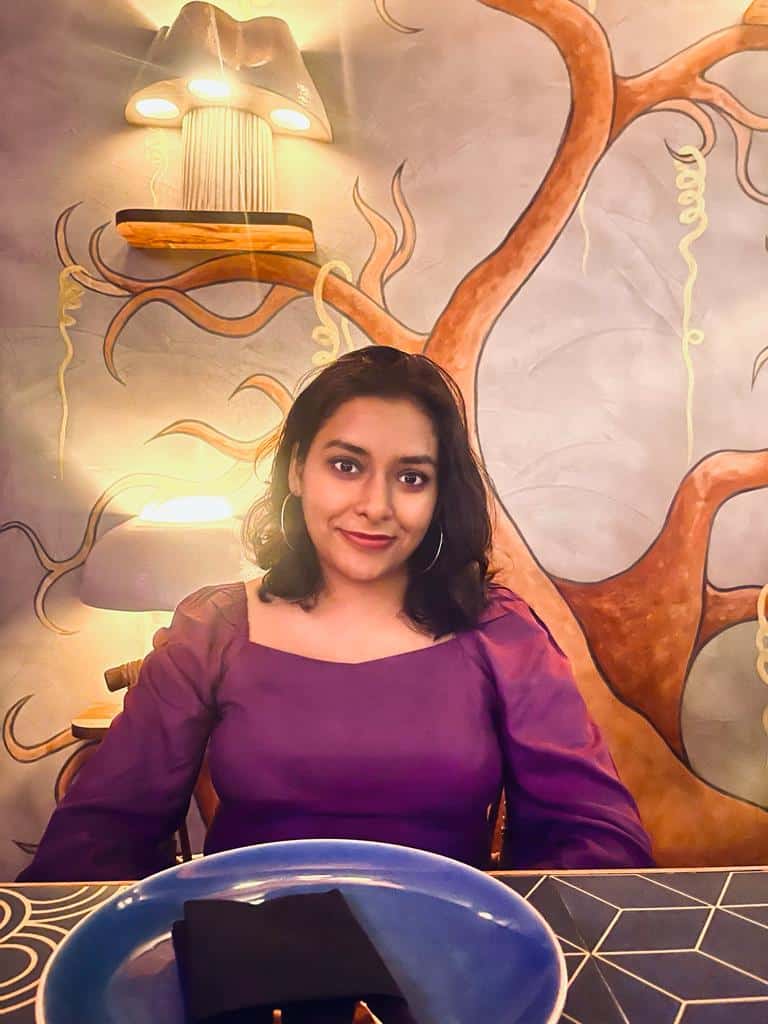 A finance-junkie and journalist-by-heart, I endeavour to dive deep into anything that tickles my curiosity. This 'anything' mostly relates to stock market and money matters.