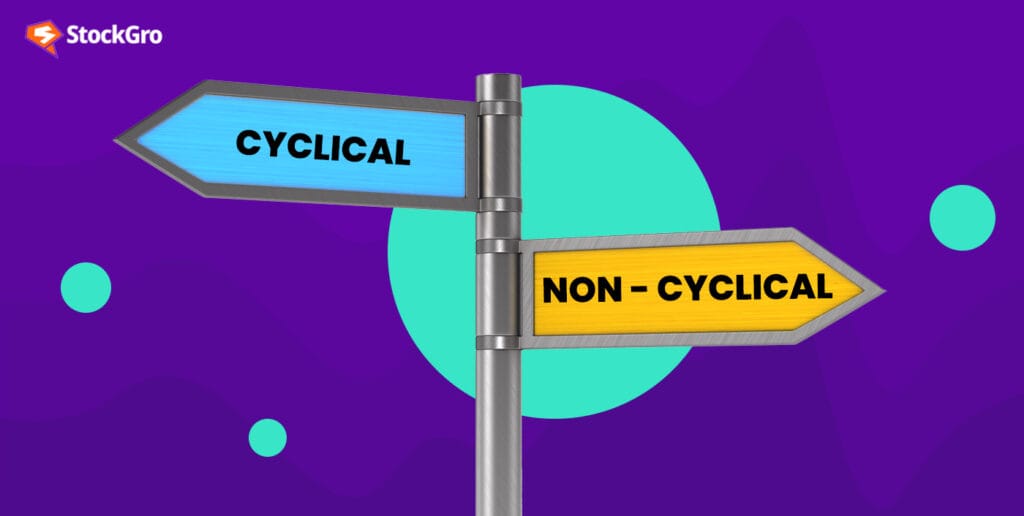 Cyclical and non-cyclical stocks differ in how they respond to the economy. Cyclical stocks go up when the economy is good and go down when it's bad. Non-cyclical stocks don't follow the economy as closely and often do well when the economy slows down.
Knowing the difference helps investors pick stocks based on economic trends. Let's read more to find out the difference between the two in detail.
Cyclical stocks
Cyclical stocks are tied to the economy's health. A good economy means higher stock prices; a bad economy means lower stock prices. These stocks include businesses like hotels, airlines, and car makers.
People buy these companies' products when they have extra money. When money is tight, people stop spending on these items. This change affects the companies' income and their stock prices.
Investing in cyclical stocks is risky because their performance is hard to predict. It depends on economic factors that are often uncertain. In bad times, some of these companies can even fail.
You may also like: Understanding blue chip stocks – Meaning, features and their safety
Indicators of cyclical stocks
Key markers to spot cyclical stocks include beta value, EPS, and P/E ratio.
Beta:
Measures a stock's volatility compared to the overall market. High beta values (over 1) indicate the stock is more volatile. If a stock has a beta of 1.6, it's 60% more volatile than the market.
EPS:
Earnings per share, or EPS, shows a company's profitability. It's calculated by dividing net income by total shares. Cyclical stocks often show big swings in EPS because their earnings depend on economic cycles.
P/E Ratio:
The price-to-earnings ratio, or P/E, is generally lower for cyclical stocks. This is because both their stock price and earnings can vary a lot. A low P/E doesn't always mean a good investment; you should compare it within the industry.
Examples of cyclical stocks
Here are examples of cyclical stocks across various sectors.
Automobile and related businesses: Tata Motors (NSE:TATAMOTORS), Motherson Sumi Systems (NSE:MOTHERSUMI), Ashok Leyland (NSE:ASHOKLEY).
Banking: ICICI Bank (NSE:ICICIBANK), HDFC Bank (NSE:HDFCBANK), Axis Bank (NSE:AXISBANK).
Commercial real estate: DLF (NSE:DLF), Prestige Estates (NSE:PRESTIGE), Oberoi Realty (NSE:OBEROIRLTY).
Construction: Larsen & Toubro (NSE:LT), UltraTech Cement (NSE:ULTRACEMCO), Godrej Properties (NSE:GODREJPROP).
Consumer durable goods: Voltas (NSE:VOLTAS), Havells India (NSE:HAVELLS), Crompton Greaves (NSE:CROMPTON).
Luxury goods: Titan Company (NSE:TITAN), PC Jeweller (NSE:PCJEWELLER).
Media and entertainment: Zee Entertainment (NSE:ZEEL), Sun TV Network (NSE:SUNTV), Balaji Telefilms (NSE:BALAJITELE).
Mining: Vedanta (NSE:VEDL), Hindalco Industries (NSE:HINDALCO), Coal India (NSE:COALINDIA).
Retail: Reliance Industries (NSE:RELIANCE) for Reliance Retail, Avenue Supermarts (NSE:DMART), Future Retail (NSE:FRETAIL).
Steel: Tata Steel (NSE:TATASTEEL), JSW Steel (NSE:JSWSTEEL), Steel Authority of India (NSE:SAIL).
Travel and leisure: Interglobe Aviation for IndiGo Airlines (NSE:INDIGO), Indian Hotels Company (NSE:INDHOTEL), SpiceJet (NSE:SPICEJET).
Non-cyclical stocks
Non-cyclical stocks do well even when the economy is not great. They are often called consumer staples or defensive stocks. These companies make or sell things we always need like food, electricity, and water. Because we need these items all the time, the stocks are usually stable and make money no matter what the economy is doing.
Examples include companies that make soap, toothpaste, and shampoo. You also have utility companies that provide electricity and heat. People can't go long without these essentials, so these companies remain profitable.
Non-cyclical stocks are safe but don't expect huge growth from them. They are good to have in your investment mix, especially when the economy looks uncertain. They can protect your money when other, riskier stocks are doing poorly.
Also Read: Everything you need to know about semiconductor stocks
Examples of non-cyclical stocks
Here are some examples of non-cyclical stocks:
Food & beverages: Examples include Britannia Industries (NSE:BRITANNIA), ITC Limited (NSE:ITC), and Nestle India (NSE:NESTLEIND).
Health care: Indian stocks include Sun Pharmaceuticals (NSE:SUNPHARMA), Dr. Reddy's Laboratories (NSE:DRREDDY), and Cipla (NSE:CIPLA).
Residential REITs: Some examples include Mindspace Business Parks REIT (NSE:MINDSPACE), and Embassy Office Parks REIT (NSE:EMBASSY).
Utilities: Examples are Power Grid Corporation of India (NSE:POWERGRID) and NTPC Limited (NSE:NTPC).
Cyclical vs non-cyclical stocks
Knowing the differences will let you pick stocks that fit your risk level and profit goals.
Economic Link
Cyclical stocks rise and fall with the economy. In good times, they do well; in bad times, they suffer. Non-cyclical stocks don't rely much on economic swings. They provide basic needs like food or medicine, always in demand.
Volatility
Non-cyclical stocks are stable, showing minor price changes. Cyclical stocks can see big price changes, up or down, based on consumer spending. The first are called 'defensive,' the latter 'offensive.'
Returns and risk
Cyclical stocks carry high risk but can offer big profits when the economy is booming. Non-cyclical stocks offer steady, smaller returns but are safer, especially in a bad economy.
Industries
Cyclical stocks come from sectors selling luxury or non-essential items: like cars, fancy clothes, or travel. Non-cyclical stocks are from sectors that give us life basics: like utilities, groceries, and healthcare.
| | | |
| --- | --- | --- |
| Feature | Cyclical Stocks | Non-Cyclical Stocks |
| Economic Link | Rise and fall with the economy. Do well in good times and suffer in bad times. | Less affected by economic swings. Provide basic needs that are always in demand. |
| Volatility | High volatility, big price changes based on consumer spending. | Low volatility, stable prices. |
| Returns and Risk | High risk, potentially high returns in a booming economy. | Lower risk, steady but smaller returns. |
| Industries | Luxury or non-essential sectors like cars, fancy clothes, travel. | Essential sectors like utilities, groceries, healthcare. |
Conclusion
Cyclical stocks go up when the economy is good but can drop sharply in a downturn. Non-cyclical stocks are more stable but might offer lower growth. Events like the Covid-19 pandemic show how quickly things can change.
To protect your money and make good returns, diversify by owning both types of stocks. Always check market trends and know your risk level and goals. Detailed research on sectors and companies will prepare you for any economic situation.
This solid base of knowledge enables better investment choices for maximizing gains and minimizing losses.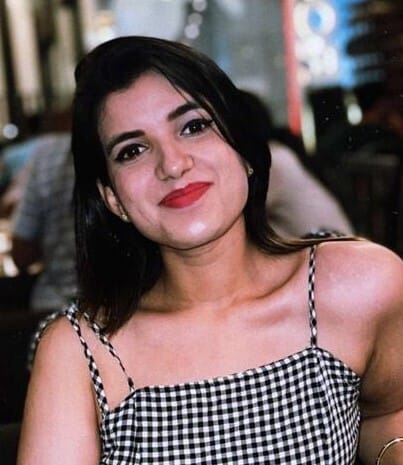 With extensive writing experience and years deep in the stock market and fintech sectors, I excel at transforming intricate financial concepts into clear, actionable insights. I'm dedicated to guiding readers on their financial paths with confidence and clarity.