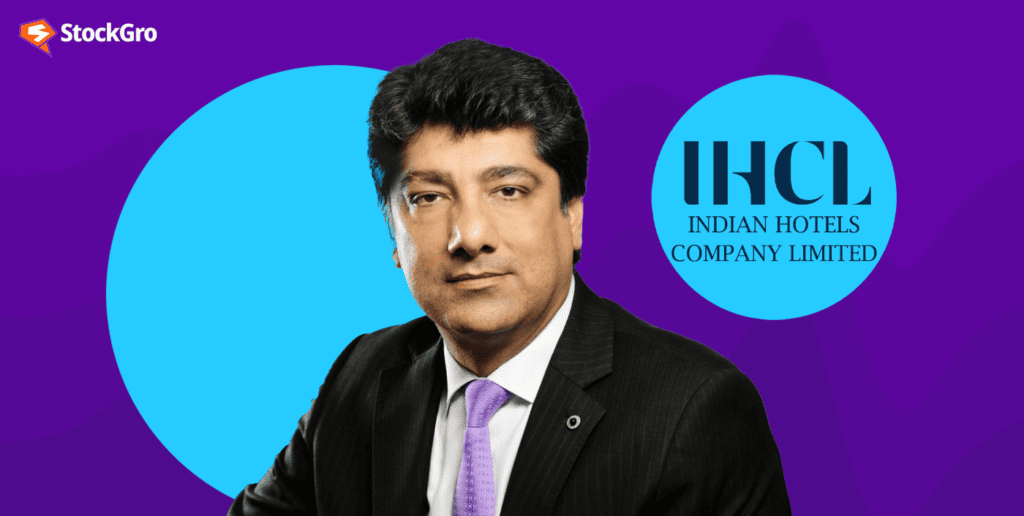 In this article, we're going to explore what INDHOTEL does, what its financials look like, and whether the industry is a good stock investment pick for you in 2023. Let's dive right in.
Indian Hotels Company Ltd.
Indian Hotels Company Ltd. is engaged in the business of owning, operating, and managing hotels, palaces and resorts. Currently, it is the largest player in the hotel business in India, ahead of globally recognised brands like Marriott, Radisson, ITS, and many other large corporations.
As of the first quarter in FY24, IHCL's portfolio constitutes 200 hotels, with more than 25,000 rooms at over 100 locations. More than 75 hotels are also currently under development. In FY23, the company opened 23 new hotels in different cities in India. They aim to reach more than 300 hotels by FY25.
Most hotels under Indian Hotels Company Ltd. operate under 4 main segments. These include both hotels and restaurants.
Luxury – Taj Hotels, Seleqtions, and Vivanta
Upscale – Golden Dragon, Suamiana, Nomad, Seven Rivers
Mid-scale – Ginger, The Chambers, Soulinaire
Taj Hotel is the crown jewel of the IHCL. Currently, the company owns more than 80 Taj Hotels around the country. Vivanta and Seleqtions are relatively new – since 2018. The 25 Vivanta and Seleqtions hotels collectively make up roughly 16% of the company's revenue.
IHCL has consistently been expanding their portfolio with 12 openings at an average of one hotel a month. It has also signed 29 hotels with an inventory of over 3,700 rooms, completing more than 50 signings in the past two years.
You may also like: Torrent Pharmaceuticals Ltd.
Are hotels a good sector to invest in?
Tourism in India has been booming after the pandemic in 2020. Since the country offers a diverse range of tourist attractions, from historical sites to natural beauty, demand for hotels is always high.
Foreign Direct Investment (FDI) has also increased in India in the last few years as the government is trying to liberalise trade. This allows for more investment in the hotel and tourism sector, allowing more investments in infrastructure, beautification, and real estate.
As the middle class in India becomes larger and larger, and their disposable incomes increase, travel increases domestically as well. A stronger economy can not just attract foreign tourists but also drive domestic demand for premium hotels.
Who are INDHOTEL's competitors in the hotel industry?
Here are some other top players in INDHOTEL's industry:
EIH Ltd.
Lemon Tree Hotels Ltd.
Chalet Hotels Ltd.
Mahindra Holidays and Resorts India Ltd.
Royal Orchid Hotels Ltd.
Also Read: Fundamentally analysing Solara Active Pharma Sciences Ltd.
History of Indian Hotels Company Ltd.
Not only does the Indian Hotels Company have a really good portfolio of hotel brands, it is also one of India's most prestigious and well-established chains. It was founded in 1899 by the Tata family.
The company then went on to acquire the Taj Mahal Palace in Mumbai, which quickly gave it a stellar reputation for world-class service and opulence.
The success of the Mumbai Taj led it to make several more such investments in major Indian cities including Delhi, Chennai, and Kolkata.
Eventually in 2000, IHCL was privatised and the Tata Group acquired a significant stake in the company. From here began their global expansion drive. They started opening up hotels in several popular destinations including the United States, Europe, the Middle East, and Asia.
Investing in INDHOTEL
Pros
Here are some reasons why INDHOTEL sounds like a good prospective investment:
INDHOTEL has consistently been beating NIFTY returns for the past 5 years.
More than 50% of their corporate debt has already been paid off, and they're already on their way to becoming completely debt-free.
Debt to equity ratio has also decreased to its lowest levels in the last five years.
Accolades: Gallup Great Workplace Award 7th consecutive year; 67 Hotels Awarded with Gold Certification by Earthcheck; Best Hospitality Governance Award 2018 by CFI.CO;
Cons
Price to Book ratio of 6.81 suggests that the stock could currently be overpriced.
Dividend yield is very low at 0.24%.
Book value has been trending down for the last three years, meaning that the company isn't doing well on paper.
Finances
The company has good profit growth numbers with 58.5% CAGR over the last 5 years.

However, the stock is currently trading at roughly 7 times its book value, which means it's highly overpriced.

While profits have been growing, sales numbers don't tell the same story. Sales growth rates have not crossed 7.2% over the last five years.

Return on Equity has also been negative, at -1.3% in the last 3 years.
| | |
| --- | --- |
| Metric | Value |
| Market Cap | ₹58,393 crore |
| Book value | ₹56.2 |
| Dividend Yield | 0.24% |
| ROCE | 12.6% |
| ROE | 12.7% |
| Face value | ₹1.00 |
Shareholding pattern
The shareholding pattern is somewhat like this for the latest Jun 2023 quarter:
Promoters – 38.19%
Foreign Institutional Investors (FIIs) – 21.64%
Domestic Institutional Investors (DIIs) – 24.05%
Public – 15.98%
Also Read: A fundamental overview of VIP Industries Ltd
Conclusion
So, that's a brief overview of everything you need to know about INDHOTEL before you decide to invest. This information is by no means, however, exhaustive and we encourage you to do your own research before investing.
Need help with investing in the stock market? Trade with hundreds of other like-minded traders on StockGro – the social trading platform. Learn how to invest using virtual coins, practice, and get your trading game perfect before real money gets involved. Download the StockGro app now!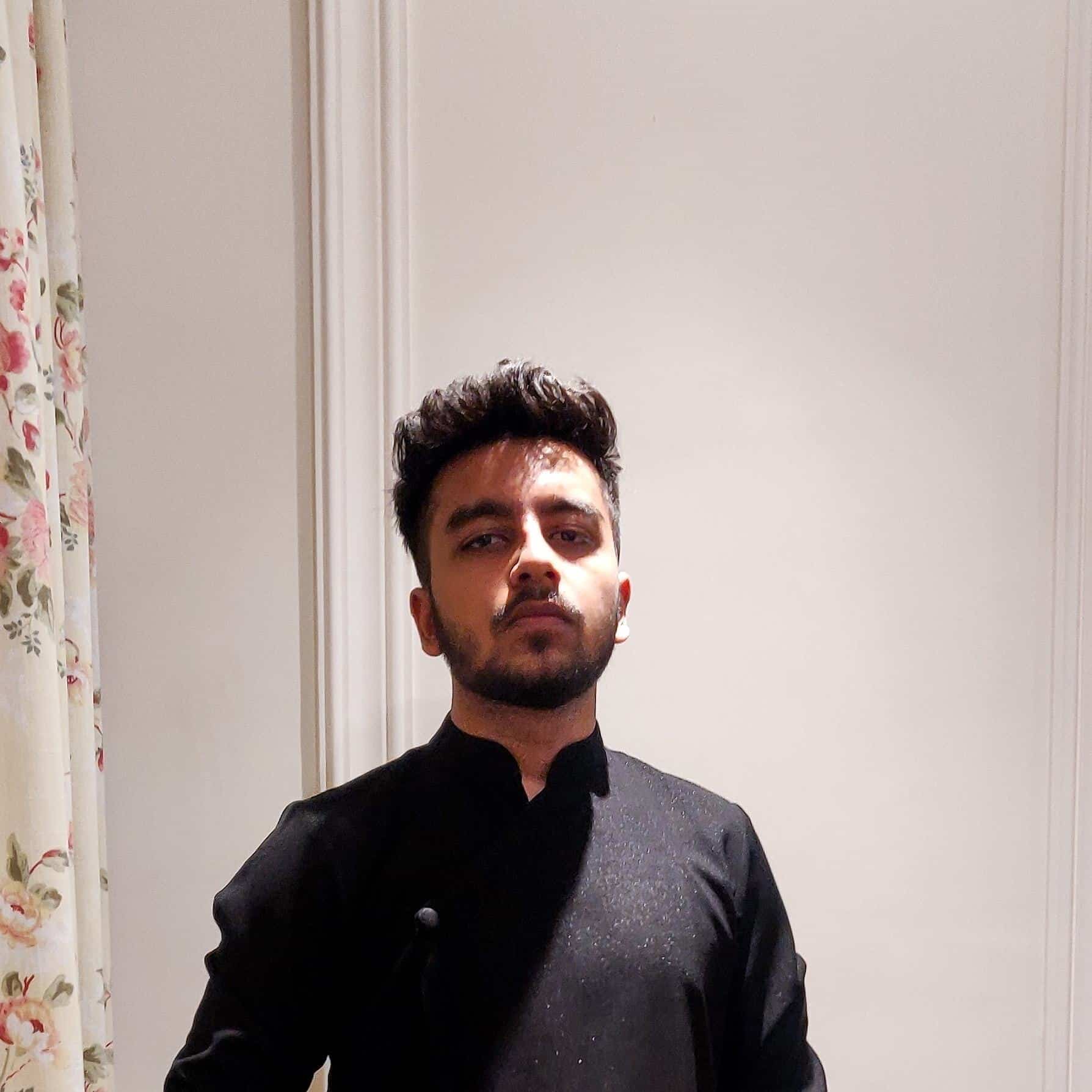 I am passionate about stock investing and have a knack for simplifying complex market concepts. Providing readers with valuable insights and empowering them to make informed investment decisions is my jam.