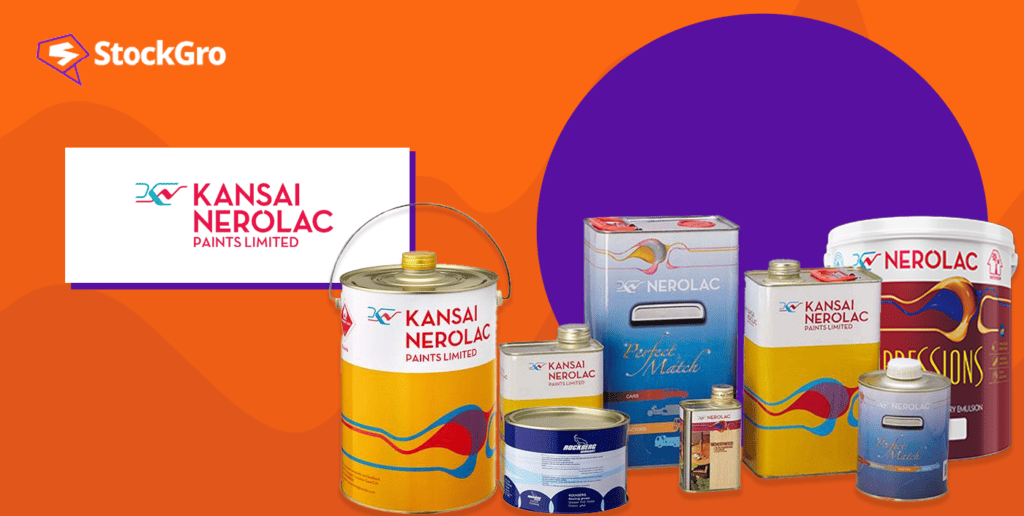 In this article, we're going to explore Kansai Nerolac Paints Ltd. fundamentally, understand its business model and industry, and find out whether it's a good investment fit for you.
Kansai Nerolac Paints Ltd.
Like the name suggests, Kansai Nerolac Paints Ltd. is principally engaged in the manufacture of paints. It is also an industry leader in the manufacture of industrial coatings, where it leverages its position as a priority supplier across the country to serve a large customer base. Currently, the company has a substantial presence in powder coating and performance coating.
In the recent past, KNPL has also ventured into newer areas with their paints and varnishes, including wood coatings, adhesives, durable powders, and construction chemicals. KNPL is currently the third largest player in the decorative paints industry.
It has a very strong network of almost 30,000 dealers, more than 20,000 colour-tinting machines, and almost 100 depots across the country. Several brands like Nerolac Impressions, Beauty Gold, Suraksha Plus, and Top Guard are part of its portfolio.
You may also like: What is CAGR and how to calculate? [ Explained]
Is the paint manufacturing industry a good sector to invest in?
The paints and varnish sector in India is certainly a good one for investment. According to latest expert estimates, the sector is estimated to be worth around $8 billion, with a 12% CAGR. There are also several reasons why the growth number for this industry is high. Factors such as increasing urbanisation, a rapidly-expanding middle class, and a growing focus on infrastructure development and real estate construction are a few key drivers.
Competitors to Kansai Nerolac, like Asian Paints and Berger Paints, are dominating the market, holding substantial market shares. Currently. As new technology gets employed to paint making and consumer demand becomes more environmentally-conscious, changes to the industry and regulations surrounding it are also imminent.
Recently, costs of raw materials like titanium dioxide and other petrochemicals have increased, which have impacted the industry's bottom line. Global market fluctuations, along with geopolitical tensions in the Middle East have made markets unpredictable and uncertain. While the market itself is constantly in flux, the core fundamentals of the business, including distribution networks and marketing, are becoming more robust with time.
Who are KANSAINER's competitors in the paints and enamel sector?
Here are some KANSAINER's competitors:
Asian Paints
Berger Paints
Indigo Paints
Shalimar Paints
MCON Rasayan
Akzo Nobel
Also Read: Castrol India Ltd. – Fundamental Analysis
History of Kansai Nerolac Paints Ltd.
The company started off as Gahagan Paints & Varnish more than a century ago in 1920 in Mumbai. It started manufacturing paints and eventually changed their name to Goodlass Nerolac Paints Pvt. Ltd.
Almost 60 years later in 1983, they formulated a technical collaboration with Kansai Paint Co. Ltd. and Nihon Tokushu Co. Ltd., which are both Japanese companies. Subsequently, Kansai acquired the company and now holds a massive 75% share.
Investing in KANSAINER
Pros
Large variety of product offerings – Kansai Nerolac Paints Ltd. offer a large variety of products to their customers, including paints and varnishes for interiors, exteriors, automotives, performance, and wood. They have also dabbled in enamels, primers, and waterproof products in the past.

Extensive manufacturing capabilities – The company owns and operates 8 manufacturing plants in India. They're all strategically located next to large paint consumption hubs, which boosts production and enhances ease of transport.

Significant investment in research and development – They spent ₹33cr in FY 22 and more than ₹30cr in 2021 on R&D.

They are almost completely debt-free.

Expansions – During FY19-20, Kansai signed an agreement with major Italian company Acro Coatings to enable the production of premium wood finishes.

The company has also been maintaining a healthy dividend payout of 40.3%.
Cons
Stock is currently trading at 4.66 times its book value.

The company has delivered a poor sales growth number of 10.1% over the last 5 years.

Return-on-equity of 10.6% over the last 3 years.
Also Read: Fundamental analysis of Finolex Industries Ltd.
The finances
| | |
| --- | --- |
| Metric | Value |
| Market cap | ₹24,656 cr |
| Book value | ₹65.4 |
| Dividend Yield | 0.59% |
| ROCE | 14.5% |
| ROE | 10.7% |
| Face value | ₹1.00 |
Shareholding pattern of Kansai Nerolac Paints Ltd.
Here's the shareholding pattern of KANSAINER:
Promoters: 74.99%
Foreign Institutional Investors (FIIs): 4.27%
Domestic Institutional Investors (DIIs): 11.90%
Public: 8.82%
Conclusion
So, that's a brief overview of everything you need to know about Kansai Nerolac Paints Ltd. before you decide to invest. This information is by no means, however, exhaustive and we encourage you to do your own research before investing.
Need help with investing in the stock market? Trade with hundreds of other like-minded traders on StockGro – the social trading platform. Learn how to invest using virtual cash, practice, and get your trading game perfect before real money gets involved. Download the StockGro app now!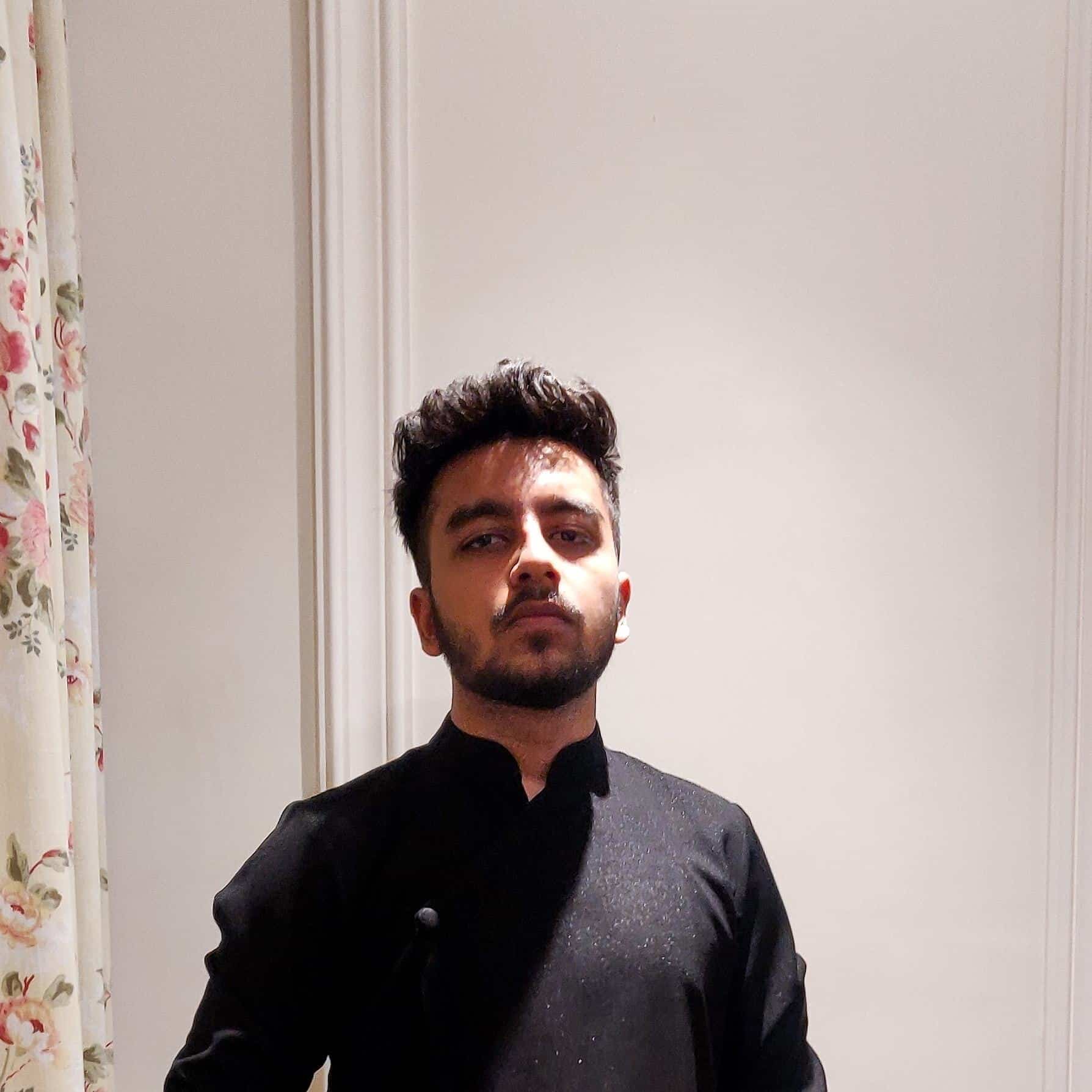 I am passionate about stock investing and have a knack for simplifying complex market concepts. Providing readers with valuable insights and empowering them to make informed investment decisions is my jam.