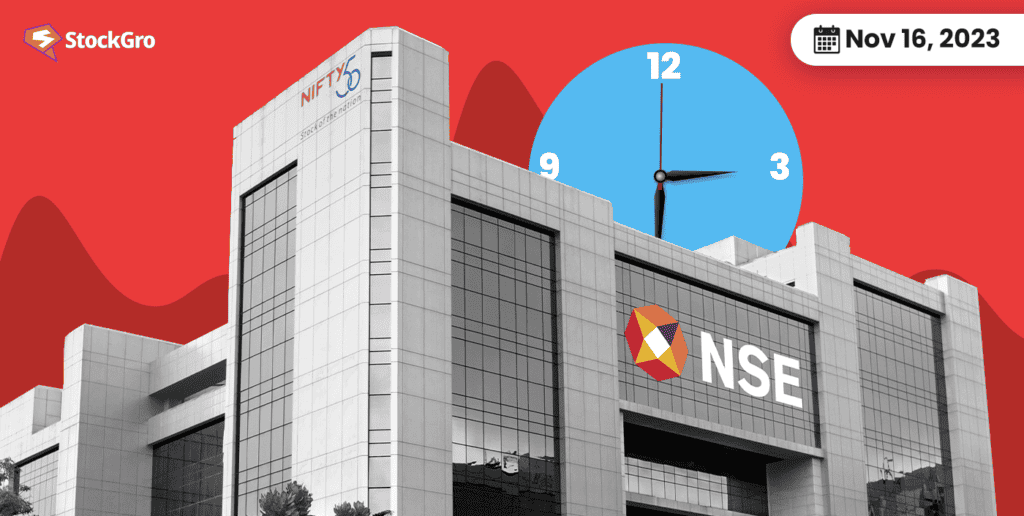 In a surprise turn, November brought a spectacular recovery to the Nifty 50, flexing with a 3.59% surge, defying October's tumultuous ride.
Why it happened: Factors behind the rally
The Nifty 50, recovering from its worst monthly decline in CY23, showcased remarkable resilience. Within the last ten trading sessions, the index bounced back and reclaimed all losses suffered in the previous month.
The bulls were in control, driven by both global and domestic factors. A significant drop in the US inflation rate to 3.2% in October set the stage for this impressive rebound.
You may also like: How does the US Fed's interest rate pause impact global markets and India?
Market Numbers:
Nifty 50 opened flat but soared to 19,781, grabbing a 338-point rally in two sessions.
Sensex climbed 1,121 points in two days, starting at 65,665 and reaching an intraday high of 66,054.
The small-cap index hit a lifetime peak at 39,477, while the mid-cap index danced close to its existing record high.
The mid-cap index also began with a gap-up opening at 33,207 levels. It reached an intraday high of 33,239, falling just short of hitting its existing record high of 33,245.
The Nifty Bank index opened with an upside gap at 44,251 levels and touched an intraday high of 44,353, appreciating by 462 points across two successive sessions.
At the close, Nifty 50 stood at 19,765.20, marking a 90-point gain or 0.46%. Simultaneously, the Sensex concluded at 65,982.48, with a rise of 307 points or 0.47%.
Top gainers today (16-Nov-2023)
| | | |
| --- | --- | --- |
| Company | Price | Change (Percentage) |
| Tata Consultancy Services | 3,498 | 98.7 (2.9%) |
| HCL Technologies | 1,311.05 | 35.85 (2.81%) |
| Tech Mahindra | 1,206.35 | 32.5 (2.77%) |
| Infosys | 1,443.9 | 32.75 (2.32%) |
| Bajaj Finance | 7,365.85 | 141.9 (1.96%) |
Top losers today (16-Nov-2023)
| | | |
| --- | --- | --- |
| Company | Price | Change (Percentage) |
| Axis Bank | 1,025.6 | -15.7 (-1.51%) |
| Power Grid Corporation Of India | 207.2 | -3.05 (-1.45%) |
| ITC | 438.5 | -3.45 (-0.78%) |
| ICICI Bank | 935.6 | -5 (-0.53%) |
| Larsen & Toubro | 3,049.35 | -15.65 (-0.51%) |
Sector showdown: IT shines, PSU banks lag
In the sectoral landscape, the Nifty PSU Bank index experienced a 0.24% decline, while the Nifty FMCG dipped by 0.15%, and the Nifty Bank showed a marginal 0.09% decrease.
On the positive side, the Nifty IT index surged by 2.7%, leading the way, followed by the Nifty Pharma, Media, and Metal indices, each witnessing an increase of 0.8%.
Most IT stocks saw robust gains on the optimism that the US Federal Reserve has concluded its rate hikes. Given that major Indian IT services companies heavily depend on the US market, the speculation brought positive momentum.
Also Read: What India's inclusion in JPMorgan's Global Bond Index really means
Interest rates: The pivotal factor
The growing expectation of the US interest rates hitting their peak gained traction, especially with the disclosure of a decline in US retail sales for the first time in seven months in October.
Hopes are fueled by easing inflation and a cooling labour market, suggesting the possibility that the Fed might refrain from further rate hikes.
Foreign investors' return: A fresh bull market?
Foreign institutional investors (FIIs), after months of selling, turned net buyers, signalling a potential fresh bull market.
Market experts foresee a new rally if Nifty 50 breaches 19,850 and sustains above 20,000, with FIIs expected to remain net buyers.
Oil Prices
Consistent drops in crude prices are boosting optimism for oil marketing companies. On Thursday, HPCL, IOCL, and BPCL witnessed share price gains of up to 4.1%.
Although Brent crude had surged near $100 a barrel in September, it has since retreated, trading at $80.45 a barrel on Thursday.
The fluctuation in crude prices significantly affects the marketing margins of oil marketing companies (OMCs). These margins represent the earnings OMCs generate from selling fuel at retail outlets.
Also Read: The pharmaceutical industry in India and its contribution to the world
Final word:
In this market drama, with bulls and bears taking turns in the spotlight, investors are left wondering: Will the seesaw continue its dance, or will one side claim victory? Stay tuned for the next act in the market saga!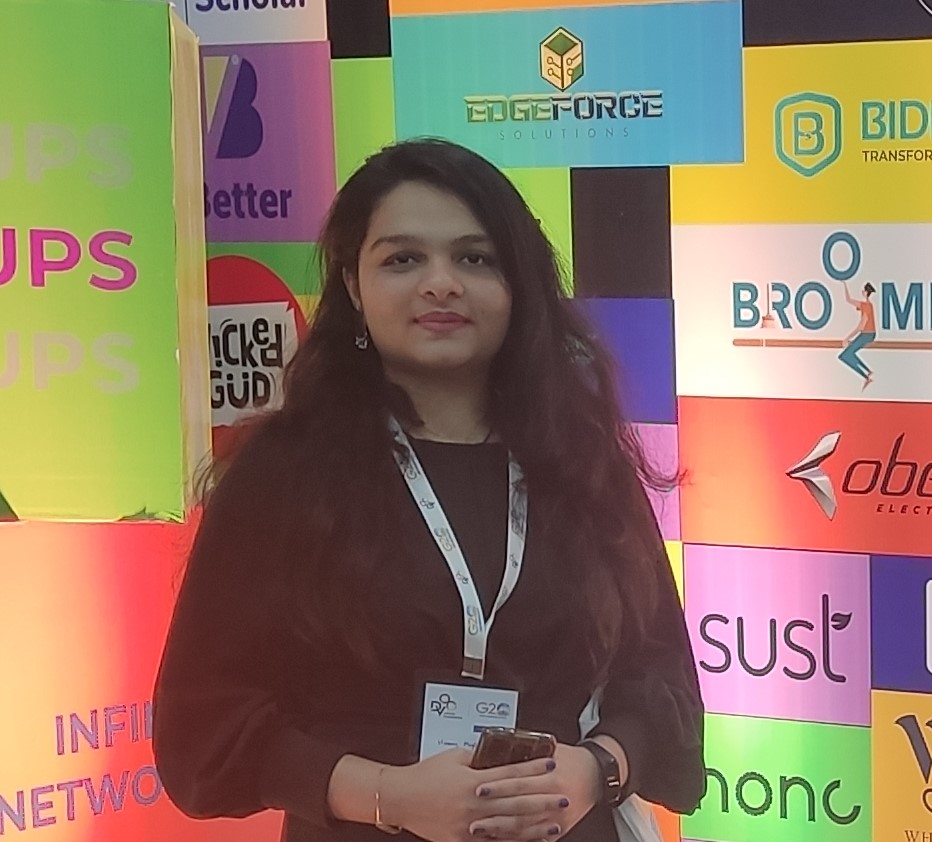 A curious mind, a love for writing, and a passion for all things finance – that's me in a nutshell. Whether I'm exploring the latest stock market trends or diving into the nitty-gritty of personal finance, marketing, and AI. I'm always on the hunt for the next big story.