Tata Technologies has unveiled its IPO. However, it's not your regular IPO; it's the first one from a Tata Group company in nearly 20 years.
In the fast lane of pre-IPO excitement, Tata Technologies' unlisted shares have shown remarkable acceleration. In just a month, they went from Rs 850 in August to Rs 950 in September.
So, let's dive into what you need to know about this upcoming IPO!
The upcoming TATA Tech IPO
Tata Technologies is all set to make a grand entrance into the stock market with its Initial Public Offering (IPO) after a Two-decade wait. Here's a quick rundown of the critical details:
Issue Size: Secure your portion of the massive IPO with 9.57 crore shares. It's essential to note that the entire issue is an Offer for Sale (OFS), where existing stakeholders are looking to cash in on this opportunity.
IPO Dates and Price Bands: The IPO opens on Wednesday, November 22, 2023, and shall close on Friday, November 24, 2023. The price band is expected to be between Rs 475 and 500 per share
Behind the Scenes: Guiding this IPO venture are some major players, including JM Financial Limited, Citigroup Global Markets India Private Limited, and Bofa Securities India Limited, who are spearheading the book running lead management.
On the other side, Link Intime India Private Ltd takes the helm as the registrar for the issue.
You may also like: Everything you need to know about Mamaearth's IPO.
Unravelling Tata Technologies
Before we plunge into the IPO details, let's take a quick refresher on what makes Tata Technologies such a standout contender in the global engineering services landscape:
A Proven Legacy: Since its establishment in 1994, Tata Technologies has amassed invaluable experience and a remarkable reputation. With close to three decades of operations, they've become a name to reckon with.
Global Engineering Powerhouse: Tata Technologies isn't confined to India alone. It has a global footprint, serving as a leading provider of product development and digital solutions.
The company delivers turnkey solutions to prominent original equipment manufacturers (OEMs) and their tier-1 suppliers.
Creating Value: They do this by assisting in the development of products that are not only cutting-edge but also make the world safer, cleaner, and improve the quality of life for end consumers.
Versatility Beyond Boundaries: While they have a deep domain expertise in the automotive industry, Tata Technologies' capabilities extend to adjacent industries such as aerospace, transportation, and heavy construction machinery. This versatility makes them a sought-after partner for clients in various sectors.
Tata Technologies IPO: By the numbers
Now, let's dive into the financial nitty-gritty and explore some key figures that can help you make informed decisions:
Tata Technologies IPO reservation
| | |
| --- | --- |
| Investor Category | Shares Offered |
| QIB Shares Offered | Not more than 50% of the Net Issue |
| Retail Shares Offered | Not less than 35% of the Net Issue |
| NII (HNI) Shares Offered | Not less than 15% of the Net Issue |
Tata Technologies IPO details
| | |
| --- | --- |
| IPO Date | November 2023 (expected) |
| Face Value | ₹2 per share |
| Price | ₹550 to ₹650 per share (estimated) |
| Lot Size | 30 equity shares |
| Tata Technologies IPO Price | ₹15,000 (expected) |
| Total Issue Size | 95,708,984 shares |
| Offer for Sale | 95,708,984 shares |
| Issue Type | Book Built Issue IPO |
| Listing At | BSE, NSE |
| Shareholding pre-issue | 405,668,530 |
| Shareholding post-issue | 405,668,530 |
| IPO Date | 22 – 24 November 2023 |
Tata Technologies financial details
| | | | |
| --- | --- | --- | --- |
| Particulars (in Rs. Crores) | FY22 | FY21 | FY20 |
| Revenue | 35,295.80 | 23,809.11 | 28,520.55 |
| EBITDA | 6,944.64 | 4,305.36 | 5,153.64 |
| PAT | 4,369.91 | 2,391.73 | 2,515.67 |
| Total Assets | 42,179.99 | 35,727.35 | 449.6 |
| Share Capital | 418.07 | 418.07 | 418.07 |
| Total Borrowings | 19,378.38 | 14,305.81 | 7,203.74 |
These numbers paint a clear picture of Tata Technologies' financial journey. As we can see, they've been steadily increasing their assets, revenue, and profit.
This is a promising sign, indicating their stability and growth potential.
Competitors in the market
Company
Revenue (Rs crore)
Net Profit (Rs crore)
EBIT
(Rs crore)
EBIT
Margin (%)
Tata Technologies
3,053
407
549
17.99
Persistent Systems
6,096
670
900
14.77
Cyient
4,265
351
4,971
11.65
Infosys
109,000
17,967
23,028
21.06
KPIT Technologies
2,394
275
380
15.89
Source: Tata Technologies DRHP
Tata Technologies operates in a highly competitive field, providing engineering and digital solutions to a wide range of industries. Here are some of the key competitors that Tata Technologies faces:
| | |
| --- | --- |
| Company | Valuation (Rs core) |
| Tata Technologies | 16,080 |
| Persistent Systems | 35,475 |
| Cyient | 10,389 |
| Infosys | 608,000 |
| KPIT Technologies | 22,251 |
KPIT Technologies: KPIT Technologies specialises in providing technology solutions for the automotive and mobility sectors. They are known for their expertise in electric and autonomous vehicle technologies.
Infosys: Infosys is a global IT consulting and services company with a strong presence in engineering and digital services. They serve various sectors, including automotive, aerospace, and manufacturing, offering innovative solutions.
Cyient: Cyient is a prominent player in the engineering and digital technology services industry. They focus on aerospace, defense, and transportation, delivering comprehensive engineering solutions and design services.
Persistent Systems: Persistent Systems is known for its expertise in digital product engineering and software development. They work with clients in various industries, including healthcare, automotive, and financial services.
Also Read: Sugar export ban – Too sweet to digest?
These competitors, along with others in the market, pose a challenge to Tata Technologies.
The company will need to leverage its unique strengths and capabilities to maintain a competitive edge and continue its growth in the global engineering services landscape.
As potential investors, it's essential to consider the competitive landscape when evaluating the investment potential of Tata Technologies' IPO.
The exciting speculations
Now, let's talk about the part that's got everyone buzzing – the possible price range for Tata Technologies IPO:
Market Valuation: As experts delve into the details, they're suggesting that the price band could be somewhere between ₹400 to ₹542 per equity share.

This speculation is based on a valuation of around ₹22,015 crores, following Tata Motors' recent sale of a 9.9% stake in Tata Technologies.
Price to Earnings (P/E) Multiple: To further fuel this speculation, experts are looking at a P/E multiple of around 37x. Based on this, the estimated market capitalisation could fall within the ₹16,300 crores (the current valuation) to ₹22,015 crores range.
The IPO date countdown
While we can't predict the exact date just yet, experts are making educated guesses. Arun Kejriwal, Founder of Kejriwal Research and Investment Services, suggests that Tata Technologies IPO may launch in the second half of November 2023.
The reason?
Tata Motors, one of the promoters involved, is set to offload its stake in Tata Technologies Limited. This is directly related to Tata Motors' Q2 results announcement, which is scheduled for November 2, 2023.
In accordance with primary market norms, the IPO can't be declared in the three weeks following the announcement of Tata Motors' results.
So, we might have to wait until mid-November for the grand unveiling.
Potential challenges and concerns for Tata Technologies Limited:
Client dependency: Tata Technologies heavily relies on its top five clients for revenue, making the company financially vulnerable to challenges faced by these clients.
Automotive concentration: The company's revenue is largely tied to the automotive sector, making it susceptible to downturns in the industry.
New energy vehicle uncertainties: Revenue from new energy vehicle startups introduces uncertainties related to funding, roadmaps, growth, creditworthiness, and ownership changes.
Talent attraction and retention: Success depends on retaining skilled engineers and management, impacting profitability if talent is lost.
Pricing and contract management: Inefficient cost management could lead to unprofitable contracts due to pricing structure discrepancies.
IP risks: Potential third-party claims of IP infringement and challenges in protecting intellectual property rights.
Vendor dependency: Dependence on single or limited-source suppliers may impact product delivery, availability, reliability, and costs.
Equity share allotments: Past preferential equity share allocations may have violated the Companies Act of 1956 in some cases.
Records and filings discrepancies: Unavailable company records and filings raise the potential for legal disputes or regulatory actions, which can have repercussions on the company's image and stock value.
Also Read: Fundamental analysis of Finolex Industries Ltd.
The grey market buzz
As the anticipation builds, the grey market has its own excitement. The grey market premium (GMP) for Tata Technologies IPO is currently at ₹255, which means potential investors are eyeing a ₹255 listing gain.
This buzz highlights the eagerness surrounding the IPO, even before the official price and launch date are revealed.
Conclusion
So, what's your game plan?
The Tata Technologies IPO is going to be a significant event, and you might want to evaluate if this opportunity will prove transformative for your portfolio as well.
Keep an eye on the IPO and ask yourself whether you're jumping into the race for Tata Technologies IPO?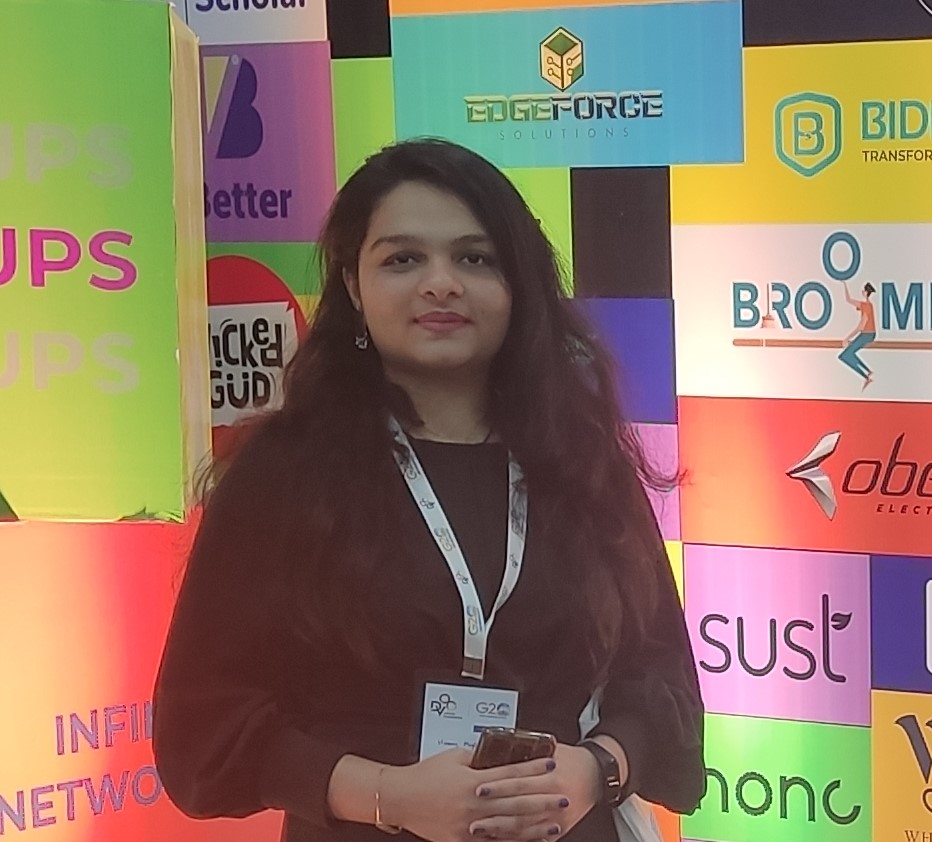 A curious mind, a love for writing, and a passion for all things finance – that's me in a nutshell. Whether I'm exploring the latest stock market trends or diving into the nitty-gritty of personal finance, marketing, and AI. I'm always on the hunt for the next big story.