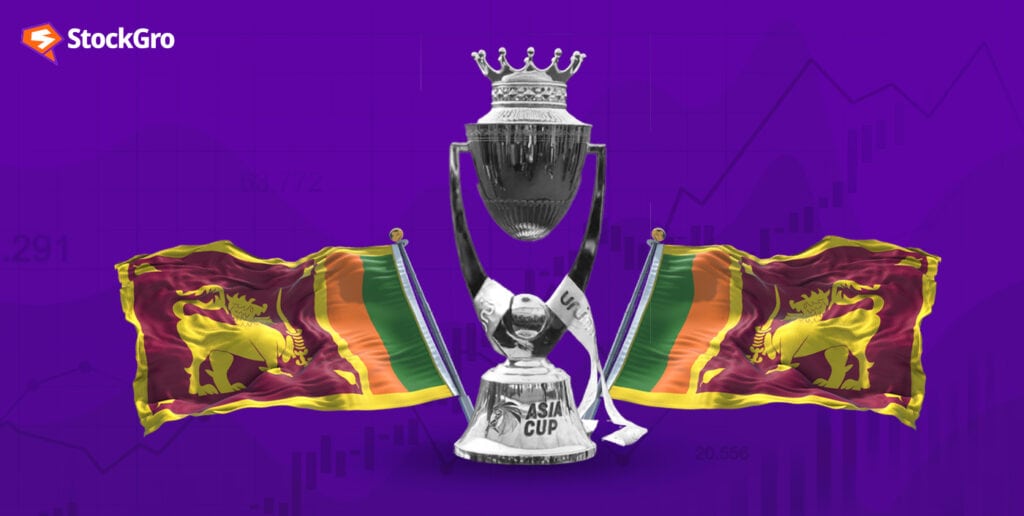 What happened to Sri Lanka?
In early 2022, Sri Lanka had already faced hardships for more than a decade. Ever since their independence in 1948, this was the worst economic crisis they had ever seen. Power cuts, unaffordably expensive fuel, food and water shortages, and the cessation of most public services caused protests to break out in the capital of Colombo.
As a result, the country had to buy goods using foreign exchange – that is, from abroad. With its foreign debt climbing exponentially, it even missed a sovereign interest payment in May 2022. That damaged its reputation as a reliable borrower, making it harder to find lenders.
According to the United Nations Development Programme (UNDP) report, roughly 56% of the population was left vulnerable across three dimensions – education, health and disaster, and living standards.
You may also like: India's neighbours are in economic trouble! How is India booming?
Impact of the COVID-19 pandemic
The COVID-19 had a huge contribution to Sri Lanka's worsening economic situation. The pandemic exposed the weaknesses in its social welfare and economic system. Shocks to the largest earning sectors in the country – tourism, food, and agriculture – put everything else under strain.
Sudden and exponential rise in prices of goods like turmeric powder, sugar, gas, bakery items were unbearable for most Sri Lankan people. Unemployment was rising and clocked at around 5.5%. Most households were pessimistic about their future in the country.
Tackling the crisis
In the face of massive protests that were mostly directed towards President Gotabaya Rajapaksa's non-functional government, the government was forced to let go of their reign. Prime Minister Ranil Wickremesinghe took charge and declared a country-wide emergency.
Foreign debt has constantly been mounting for Sri Lanka. It owes more than a billion dollars to India and close to $7 billion to China. Hence, recently, it was forced to change taxation rules and restructure its economy to receive an aid debt package from the International Monetary Fund (IMF) worth $3 billion.
This is not the only debt package they've received though. Earlier the same year, they received a $600 million loan from the IMF, which they blew through pretty fast.
In an attempt to raise funds, the government decided to privatise their national airline and restructure the public sector. Income taxes for the wealthy were raised from just under 13% to more than 36% in this time period.
There is some good news too. Tourism since the protests has risen by 30% and there's a 76% jump in remittances to the country from abroad worth $3.2 billion. Reserves hit a 14-month high in May of this year at $3.5 billion. The Sri Lankan Rupee also appreciated by 3.5% against the dollar this year.
Also Read: Germany falls into recession as inflation hits the economy; Here's why
What's the latest on the crisis?
While economists believe that the country is past the worst part of the crisis, its problems are far from over. In 2023, food, healthcare, and house rental costs are high and still increasing.
The poverty rate has doubled in the last year and is rising further. At the same time, negotiations to reorganise the government's crippling debt burden are still uncertain.
Power costs have jumped more than 65% since February and affording electricity still remains an ordeal for most families in the country. Double digit inflation rates aren't helping either.
Food inflation got to more than 95% in September 2022 and although the rate has come down in 2023, prices are still rising slowly but steadily.
Recovery and the Asia Cup 2023
Sri Lanka has, since the protests in 2021-22, recovered significantly. Since the IMF aid package was sanctioned and the economy underwent a massive overhaul, the country has come a long way. In 2023, it's co-hosting the Asia Cup with Pakistan.
The premier tournament is by no means a cheap investment. With 6 teams participating, Sri Lanka's coffers are definitely under strain. However, what is remarkable is how Sri Lanka has found the money to host large sports matches when only a year ago, it didn't have enough to meet basic needs.
The story of how it has recovered from a state of desolation and desperation to one that's somewhat more stable is worth remembering. 
What can countries learn from Sri Lanka's misfortune?
Sri Lanka's sovereign debt is held by many countries but the bulk still belongs to its neighbours – China, India, and Japan. China, which is one of the biggest players in lending to Sri Lanka, shows no mercy.
Even after extensive negotiations, the country has not been willing to forgive any of Sri Lanka's debt during the crisis. The money comes with several economic restrictions too, which squeeze the country further.
Over the last two decades, Sri Lanka's debt has shifted from cheap lenders like the World Bank and the Asian Development Bank to mostly commercial banks. These banks are profit-driven and charge significant interest rates. In 2019, more than 55% of Sri Lanka's debt was held by commercial banks, compared to less than 3% in 2004.
Also Read: US debt crisis – Is Biden planning on raising the current debt ceiling?
Here are some key takeaways:
Managing debt prudently is key – Sri Lanka took a lot of debt to expand infrastructure projects that had questionable profitability. Countries should carefully evaluate the sustainability of borrowing money to finance projects and prioritise clear economic benefits.

Foreign exchange is crucial – With Sri Lanka, most of its economic problems deteriorated when it had to start importing basic necessities using scarce foreign exchange. Countries must make sure that they maintain sufficient reserves to withstand economic shocks.

Policy consistency and governmental stability – Frequent changes in governments and policy can take a toll on not only the economy but also the social well-being of people. Strong and stable governments that have the peoples' best interests in mind are ideal.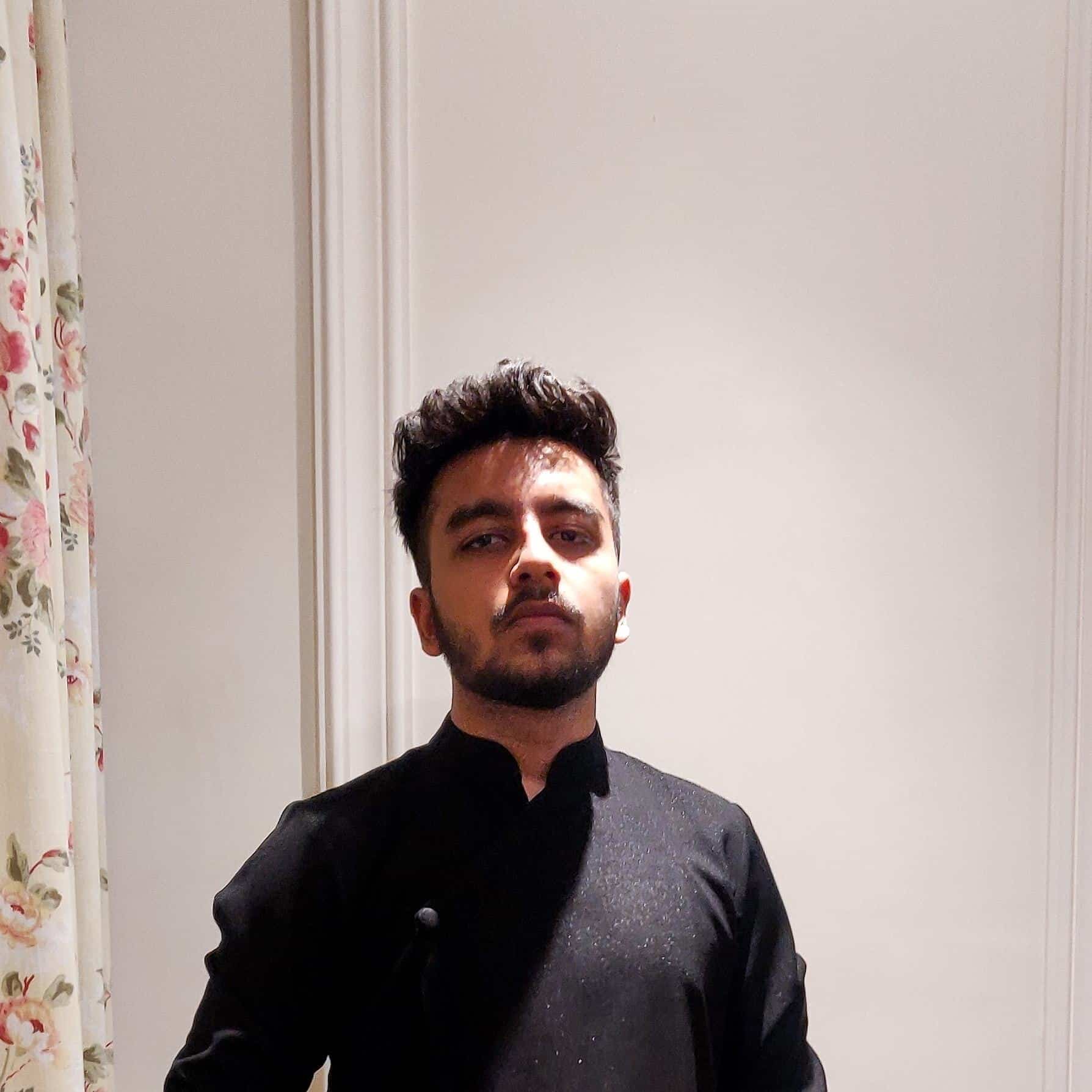 I am passionate about stock investing and have a knack for simplifying complex market concepts. Providing readers with valuable insights and empowering them to make informed investment decisions is my jam.