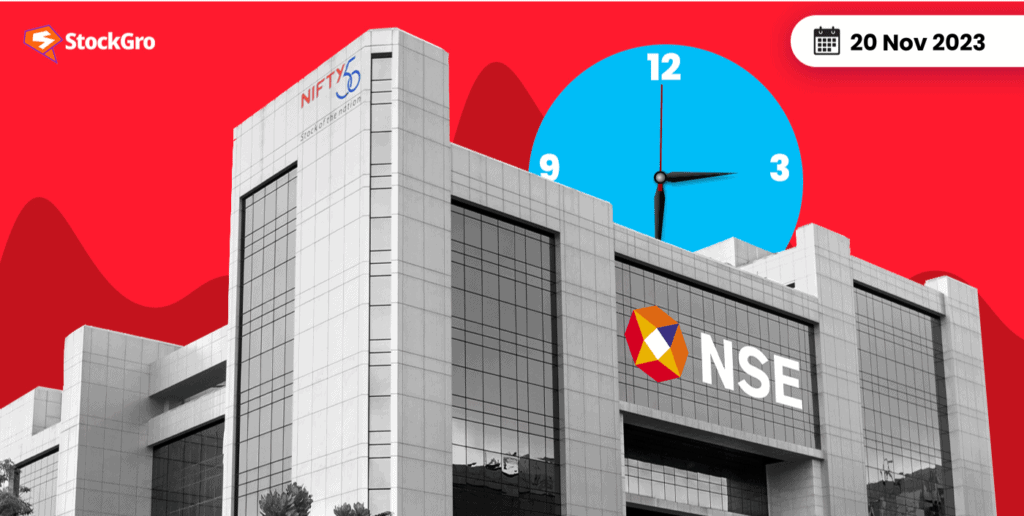 In the financial realm, heartbreak is no stranger. As India recovered from a heartbreaking cricket loss, Dalal Street had its own tale of woes.
Sensex mirrored the sentiment, shedding 139.58 points or 0.21% to close at 65,655.15. The Nifty, not to be outdone, slipped 37.80 points or 0.19%, settling at 19,694.
The cause? Selling in auto, FMCG, metal, and realty stocks, dancing to the beat of mixed global cues.
You may also like: The pharmaceutical industry in India and its contribution to the world
Why did it happen in the market on 20-Nov-2023?
As the day unfolded, auto, FMCG, metal, and realty stocks faced the selling heat, contributing to the market blues. Despite the Nifty Midcap 100 hitting an all-time high, the fear gauge index, India VIX, rose by 2.70% on Monday, adding a touch of suspense to the market narrative.
Amid global speculations about the Federal Reserve's interest rate stance, Asian stocks had their own rhythm, mirroring Wall Street's modest gains.
The subdued start and subsequent range-bound trading painted a picture of uncertainty, yet pockets of resilience emerged, with the Information Technology and Healthcare sectors offsetting some losses.
Also Read: Tata technologies IPO after 20 years in the TATA conglomerate.
Impact on Stock Market
In this market tango, the Nifty Midcap 100 hit a fresh all-time high, closing 0.11% higher, while the Nifty SmallCap 100 remained flat (0.07%).
Sectoral Moves
| | |
| --- | --- |
| Sector/Index | Performance |
| Information Technology | Up by 0.6% |
| Healthcare | Up by 0.3% |
| BSE Midcap Index | Ended flat |
| Smallcap Index | Rose by 0.4% |
| Nifty Pharma | Touched a record high at 15,950.80, up 0.9% |
The Nifty 50 index saw a divide, with 21 stocks in the green and the rest, 27, in red. Information Technology and Healthcare stocks stood positively, offsetting losses seen in other sectors like metal, auto, capital goods, FMCG, and realty.
Top gainers today
Top losers today
IPO buzz: Ireda takes the stage
Indian Renewable Energy Development Agency (IREDA) steps into the IPO limelight on November 21, aiming to raise Rs 2,150.21 crore.
The IPO consists of a fresh issue of 40.32 crore equity shares and an offer-for-sale of 26.88 crore shares by the Government of India. IREDA's price band is set at Rs 30-32 per share, closing on November 23.
Oil prices and OMCs: A sharp turn
On November 20, OMCs like Indian Oil Corporation Limited (IOCL), Bharat Petroleum Corporation Limited (BPCL), and Hindustan Petroleum Corporation Limited (HPCL) saw a surge of 14.40%, 13%, and 22.5%, respectively, from Oct 20.
Crude oil prices, playing their own game, cooled to $80 per barrel from last month's $90, easing concerns about demand and the West Asia conflict's impact on the oil market.
Meanwhile, the Indian government slashed windfall tax on crude oil and diesel, adding its own twist to the market narrative.
Also Read: Windfall tax – Definition & India's approach amid economic shifts
Investors brace themselves for more twists and turns as the market navigates through its emotional rollercoaster. Will the pharma sector continue its high note? Can IREDA light up the IPO stage? Stay tuned, fellow investors, as the market drama unfolds.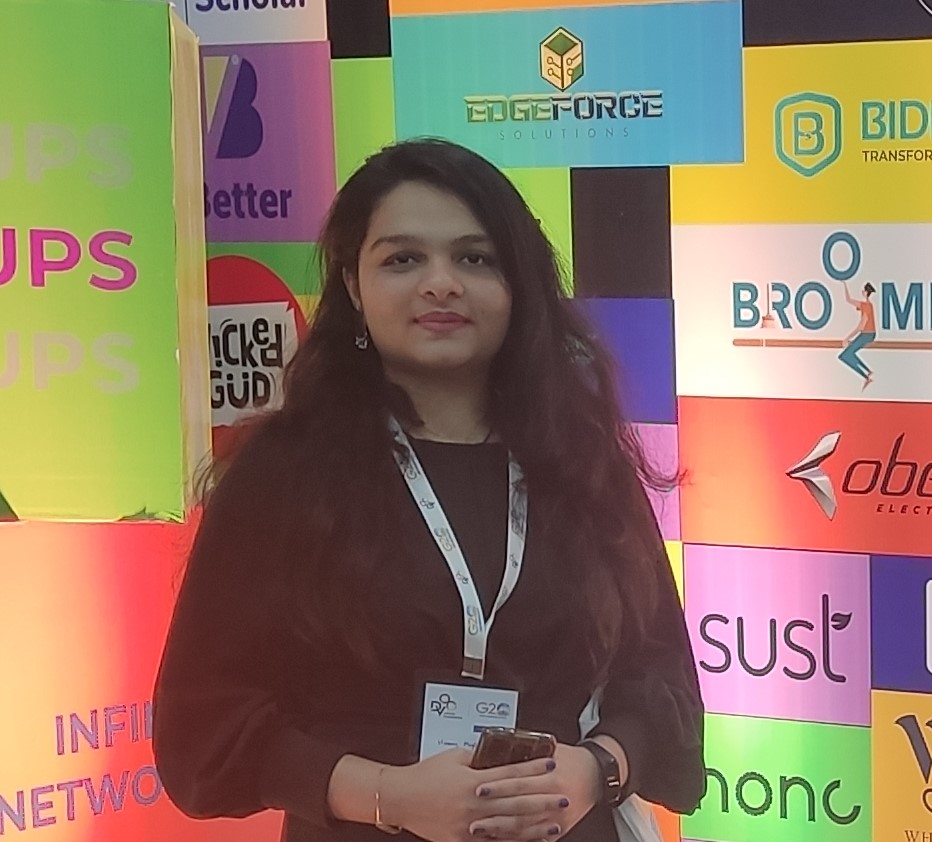 A curious mind, a love for writing, and a passion for all things finance – that's me in a nutshell. Whether I'm exploring the latest stock market trends or diving into the nitty-gritty of personal finance, marketing, and AI. I'm always on the hunt for the next big story.